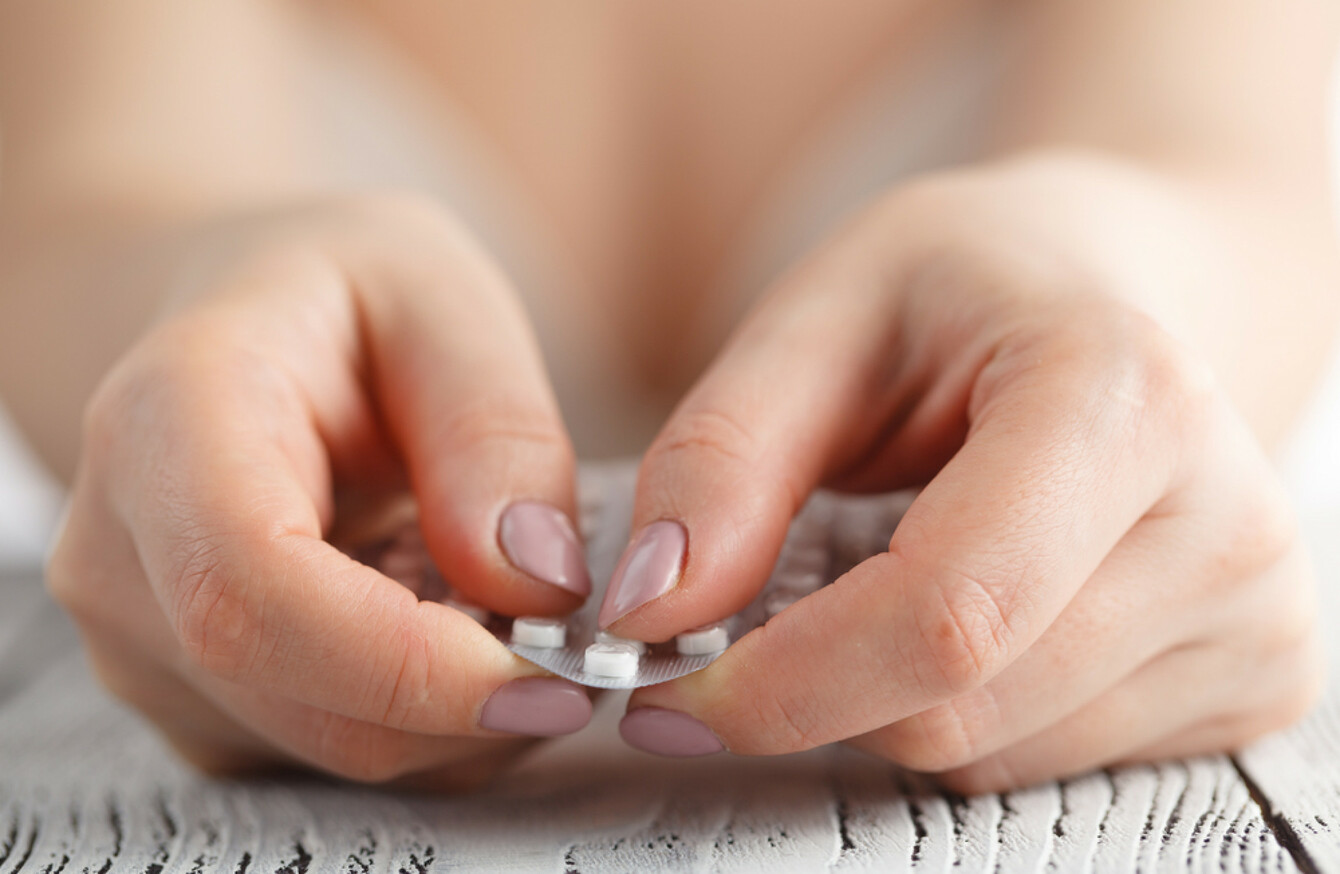 Image: Shutterstock/AndreyCherkasov
Image: Shutterstock/AndreyCherkasov
A DOCTORS GROUP has said that a proposal from the Irish Pharmacy Union (IPU) for free contraception is "completely flawed".
In a statement yesterday, the IPU said it has provided a submission outlining the role pharmacists can play in improving women's access to contraception.
It cited jurisdictions such as New Zealand and many US states where contraceptives such as the pill have been made available without prescription from pharmacists.
IPU president Daragh Connolly said that "by making birth control easier to obtain, more women will use it, which should result in reduced rates of unintended pregnancy".
He added that there are "no clinical reasons why oral contraceptives should still require a prescription".
The National Association of General Practitioners (NAGP) has said, however, that the pharmacists' proposal would lead to "further disintegration of our health service", as prescribing and administration should happen in a primary care setting.
It cited the example of the introduction of flu vaccines being administered in pharmacies, saying it had created silos. "There is no communication between pharmacists and GPs as to who has received the vaccine," the NAGP said.
Calling for a "comprehensive and holistic approach" to the prescribing and dispensing of contraceptives, its president Dr Maitiu O Tuathail stated:
The provision of contraceptive services encompasses far more than just prescribing the pill. The patients sexual health, sexually transmitted infections, education, and the patients own physical and mental health are addressed.
Dr O Tuathail added that general practitioners are "best placed to provide this service, both now and into the future".
Minister for Health Simon Harris has already indicated that the government is considering proposals for the roll-out of free contraception.
During a debate on the referendum bill last month, Harris said work is underway to consider how a scheme could work.
He said: "This work has so far established that provision of free access to contraception methods, which are currently limited to those with eligibility through the Primary Care Reimbursement Services, would require enabling primary legislation.
If our underlying principle is that abortion should be safe, legal, and rare, then we must do all we can to reduce the number of crisis pregnancies and to support women in every way.