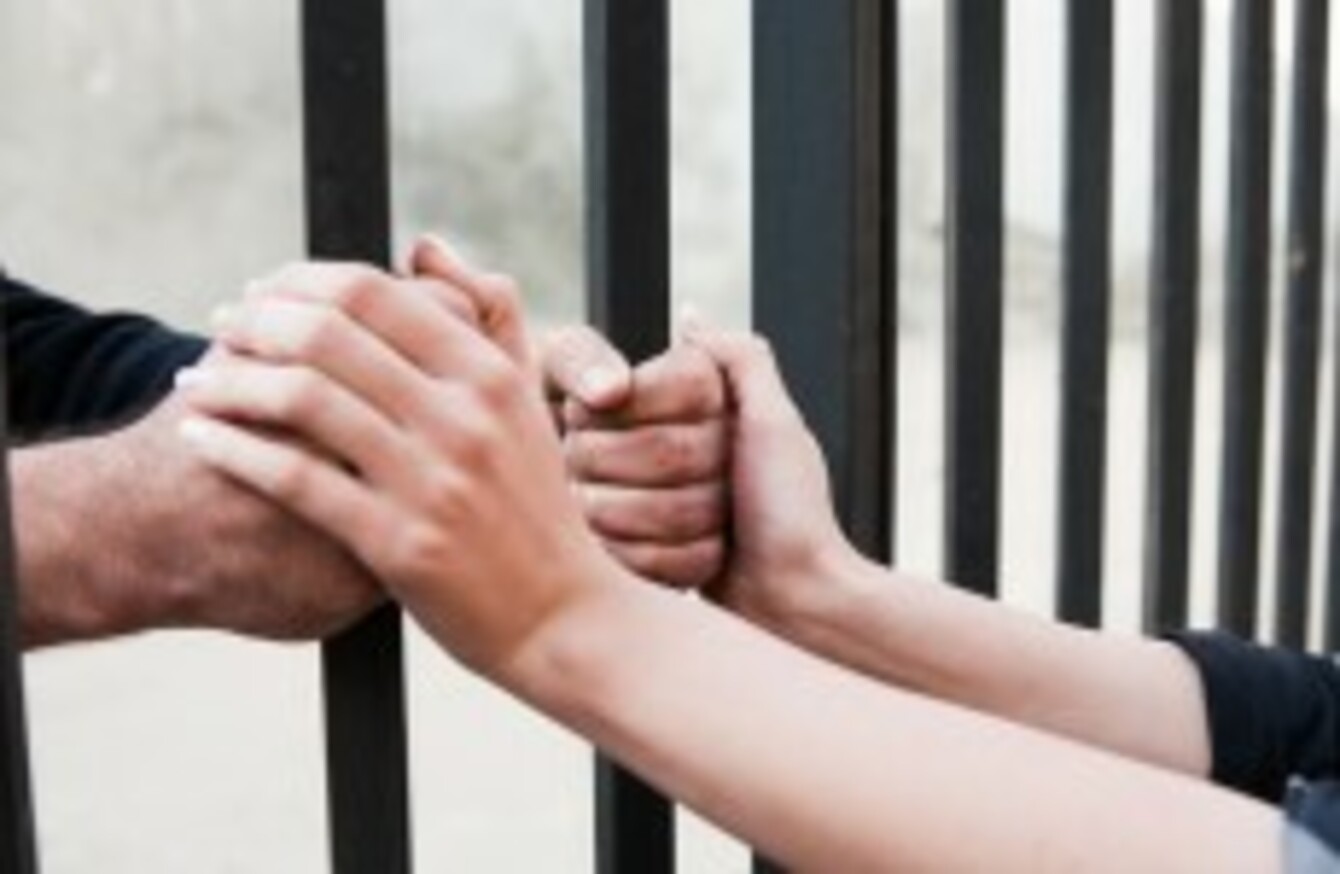 Image: prisoner hands via Shutterstock
Image: prisoner hands via Shutterstock
A DOCUMENTARY looking at life in Ireland for the families of prisoners airs on TV3 tonight.
The two part series, Prison Families, will investigate the stigma surrounding a family member's imprisonment.
Filmed over six months, cameras watch as prison families cope with the gritty reality of a loved one's jail term.
Among the families shown is Mary, whose son David is in prison. She's taking care of his 4-year-old son Shay.
Mary said Shay see's prison as his Dad's job and that he talks about the things he wants to do when his Dad comes home.
We also see Brendan whose son Stephen (25) has spent the vast majority of his adult life in prison.
He describes how his son got involved in drugs and how once he started getting into trouble things spiralled out of control. Brendan said "I was actually glad to see him go to jail because then I knew where he was everyday."
Stephen says,
I just want to grow up now, I have my Dad's heart broke and he's not getting any younger.
The documentary also focuses on Donna who is facing up to a year without her partner Jonathan who is serving time in Mountjoy.
The couple have a two-year-old toddler together.
In tonight's programme, we see her making the trip to visit him in jail, describing it "as a proper date for us". Jonathan has asked Donna to marry him in prison but she says,
If I get married to him in prison, I'm going home on my own, there'll be no reception or anything nice like that.
We also see Rachel in Limerick who is raising five young children on her own following her partner's imprisonment.
She said when he got locked up she couldn't sleep or couldn't eat.
It was like I was grieving and that he was actually dead.
She said her children have asked her if it's their fault that their father is in prison.
(TV3/YouTube)
Series producer, Anne Mc Loughlin said:
There are hundreds of families, mainly mothers and partners across Ireland dealing with the fall out from a family member's actions.
"We feel privileged and humbled that these families allowed us into their homes and gave us unfettered access to their everyday lives and shared with us their own very personal heartbreak".
Prison Families, produced by Motive Television, airs tonight at 9pm on TV3.