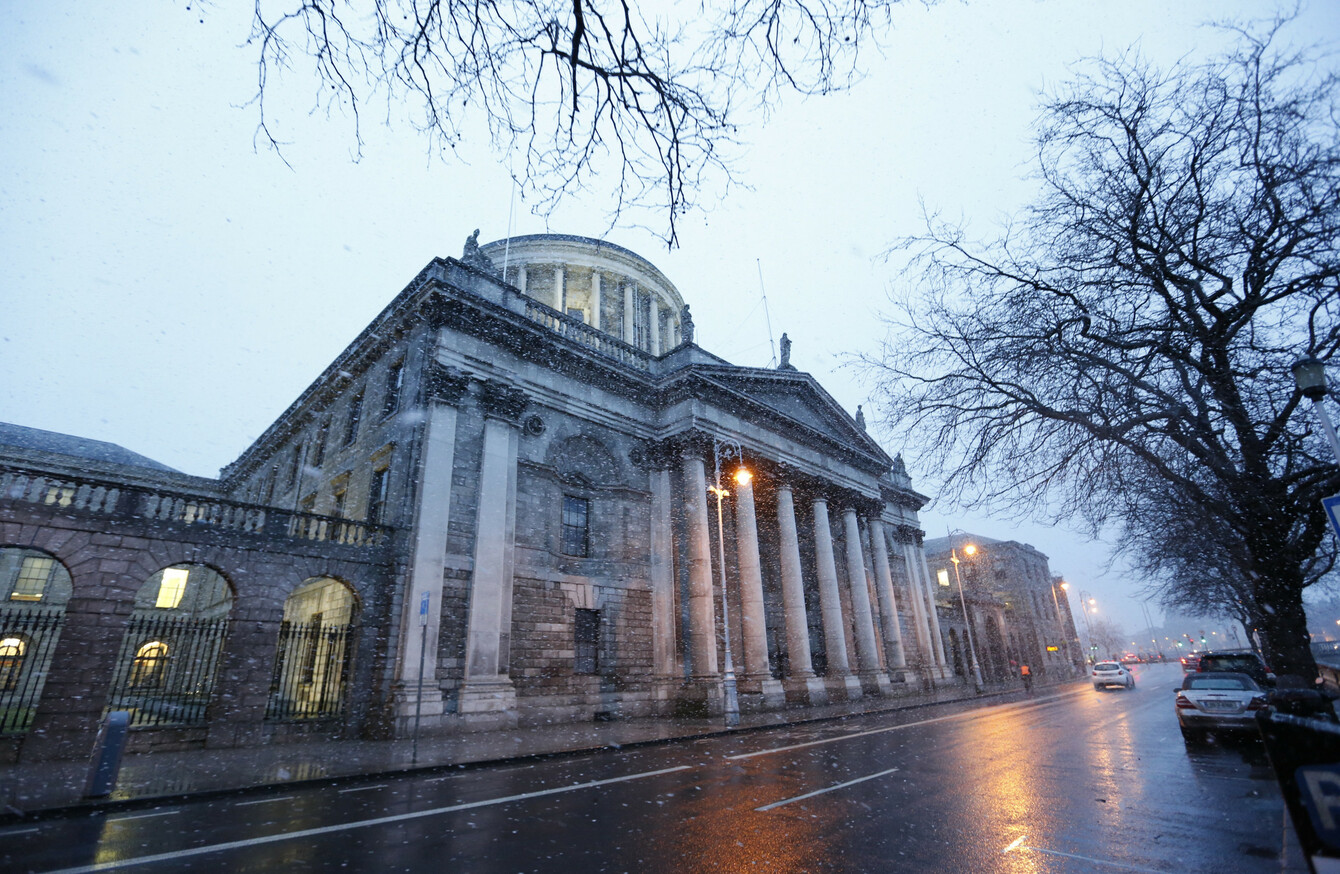 Image: graphy: Sasko Lazarov/Photocall Ireland
Image: graphy: Sasko Lazarov/Photocall Ireland
A 15-YEAR-old schoolboy, who was attacked and bitten in the face by a neighbour's dog, was today awarded €32,000 damages for personal injuries.
Brian Sugrue, counsel for Adam Russell, who was 12 at the time of the attack, said the boy was visiting the home of Erica Deacon and Eoin Gibson in the Ballinclea Heights estate in Killiney when the attack occurred.
Sugrue, who appeared with June O'Neill of Tiernan and Company solicitors for Adam, told Circuit Court President, Justice Raymond Groarke, that Adam was bitten on his face by the Weimaraner short-haired German pointer dog while playing with it at the defendants' home.
"Adam suffered three specific face wounds," Sugrue said.  "He sustained a significant laceration to the bridge of his nose, a puncture wound to his lower lip and a chip fracture to one of his upper teeth."
Sugrue said Adam, who sued through his father Colm Russell, also of Ballinclea Heights, Killiney, was at the dwelling house of Deacon and Gibson on 28 September 2013 when the dog suddenly attacked him.
He had been brought to the Swiftcare Clinic, Dundrum, Dublin, where the lacerations to his face were treated. His nose injury was sutured and the wound just below his lower lip had been closed with surgical glue. The injury to his tooth had later been repaired at Dalkey Dental Clinic.
Sugrue said Adam's injured tooth would probably require a crown in later years but part of the €32,000 settlement offer included an element of future dental work.
He told the court that Consultant Plastic Surgeon Patricia Eadie had examined Adam's scars late last year and was of the opinion that revision surgery may be a possibility. The scarring to his nose was permanent.
Counsel told Judge Groarke he was recommending acceptance of the €32,000 offer.  He said the Personal Injuries Board had "made a very healthy assessment of €28,000" and he would have to beat that figure in any future trial should the new settlement offer not be accepted.
Judge Groarke said he did not think it was the most generous of offers but it was within the ball park of compensation for such injuries. He approved the offer which will be invested in court funds until Adam's 18th birthday on 19 December 2019.