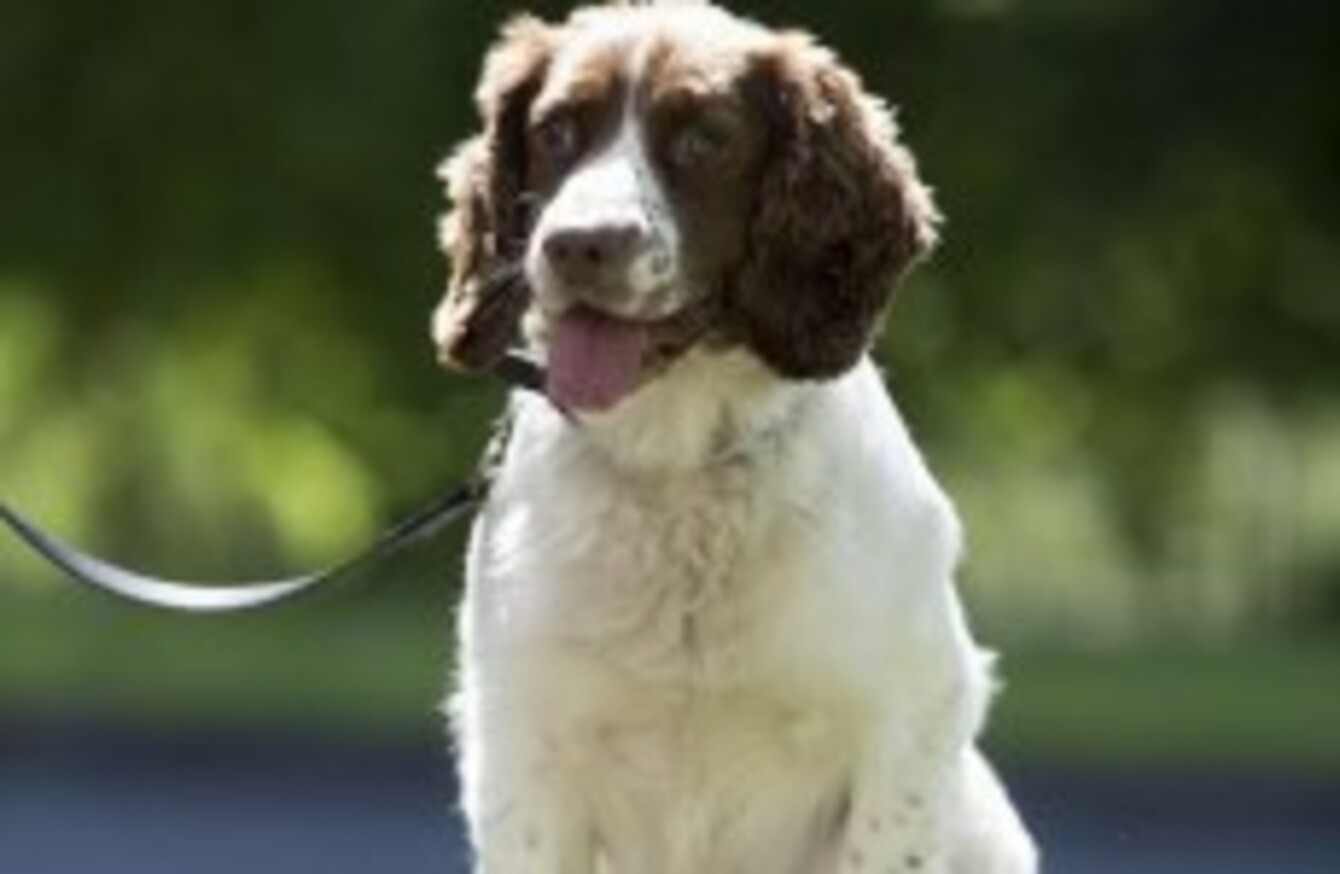 Image: Andres Poveda via Revenue
Image: Andres Poveda via Revenue
REVENUE CASH DOG Barney has been named the winner of the Law Enforcement Category in the Irish Kennel Club's Golden Paw Hero Dog Awards.
Since joining Revenue's 15-strong canine team 3 years ago, the 4 year old springer spaniel has developed his skills to a very high standard.
His work has resulted in significant detections.
In one particular search of a dwelling, he found €30,000 and two silver bars valued at €10,000 concealed within a wardrobe.
In another instance Barney gave an indication that led to a seizure of €60,000.
The Revenue say that "His sharp scenting skills have enabled him to indicate on passenger luggage, clothing and even within passenger's footwear".
Barney is based in Dublin Airport but he is regularly involved in specific projects across the country.
The Team
Revenue's Canine Team is a vital resource in the detection of the illegal movement of currency, tobacco and in the area of drug detection/enforcement.
Over the years the team has made a huge contribution to Revenue, assisting in the detection of significant quantities of drugs, cigarettes and cash.
Their detections have led to many successful convictions and disrupted criminal activity.
Barney participates in national Revenue operations and supports other law enforcement agencies when requested, often in very challenging environments.
Barney's 'professional' life will typically last five to seven years.