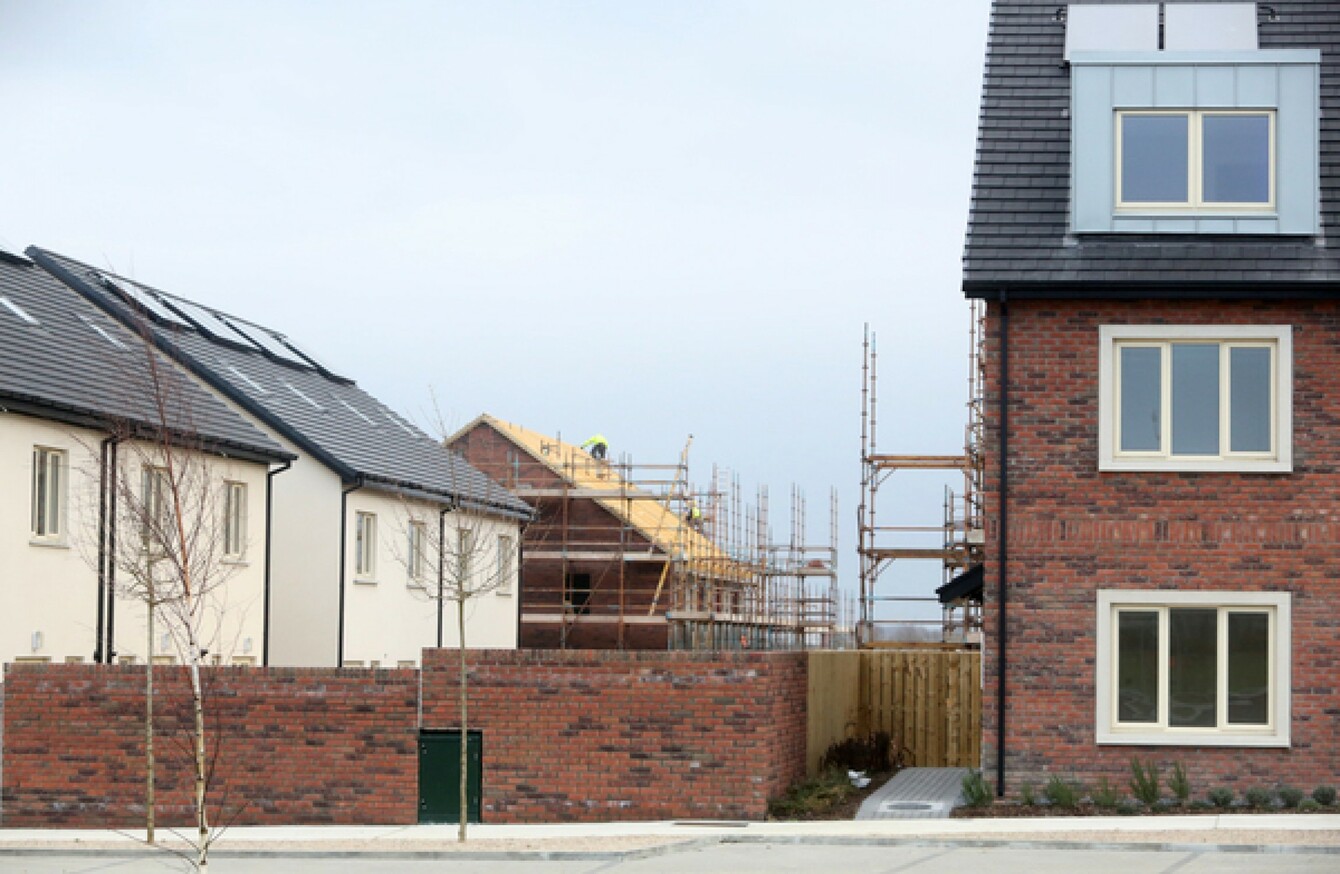 File photo
Image: Sam Boal/Rollingnews.ie
File photo
Image: Sam Boal/Rollingnews.ie
SINN FÉIN FINANCE spokesperson Pearse Doherty has said that figures released on the recently-launched Help to Buy scheme show that more than two thirds of people who've successfully claimed so far could have afforded the 90% mortgage without the scheme's help.
Minister for Finance Michael Noonan provided the figures in response to a written question from Doherty in the Dáil yesterday.
The Donegal TD added that early signs have shown that the scheme could turn into a "runaway cost".
The scheme, which was announced in last year's Budget, entitles those buying new-build or self-build homes valued up to €600,000 to claim a tax rebate of up to 5% of the value of the home up to €20,000.
The scheme is slated to cost the Exchequer around €50 million a year.
So far, 2,196 applicants have applied to the Help to Buy scheme since applications opened at the start of January.
"If all these applicants were successful and claimed the full €20,000 available," Doherty said, "the scheme would have already cost €43.92 million. The Budget predicted a cost of €50 million this year and €40 million for the next years."
In his answer, Noonan said that the budget estimates are unlikely to be overstepped.
He said: "The number of applications and claims for the incentive are too small to materially affect the previous estimated cost of the scheme."
So far, 432 applications have been deemed successful.
Based on what Noonan referred to as the "finalised claims from successful applicants", of which there are 134, just 40 of those had a loan-to-value ratio of 90%.
So, in effect, only 30% of the successful applicants who've finalised their claims so far put up just a 10% deposit when borrowing to buy their home.
In his budget speech announcing the measure, Noonan noted that supply increases to meet demand and said that the new scheme "will increase the demand for newly built houses by assisting first time buyers to put a deposit together".
Doherty said that this figure meant that "70% of the people who have benefitted were in position to meet the deposit requirement without the help of the scheme".
Applications are made through Revenue by registering on their website and going through an application process. The rebate will be claimed on either DIRT or income tax.