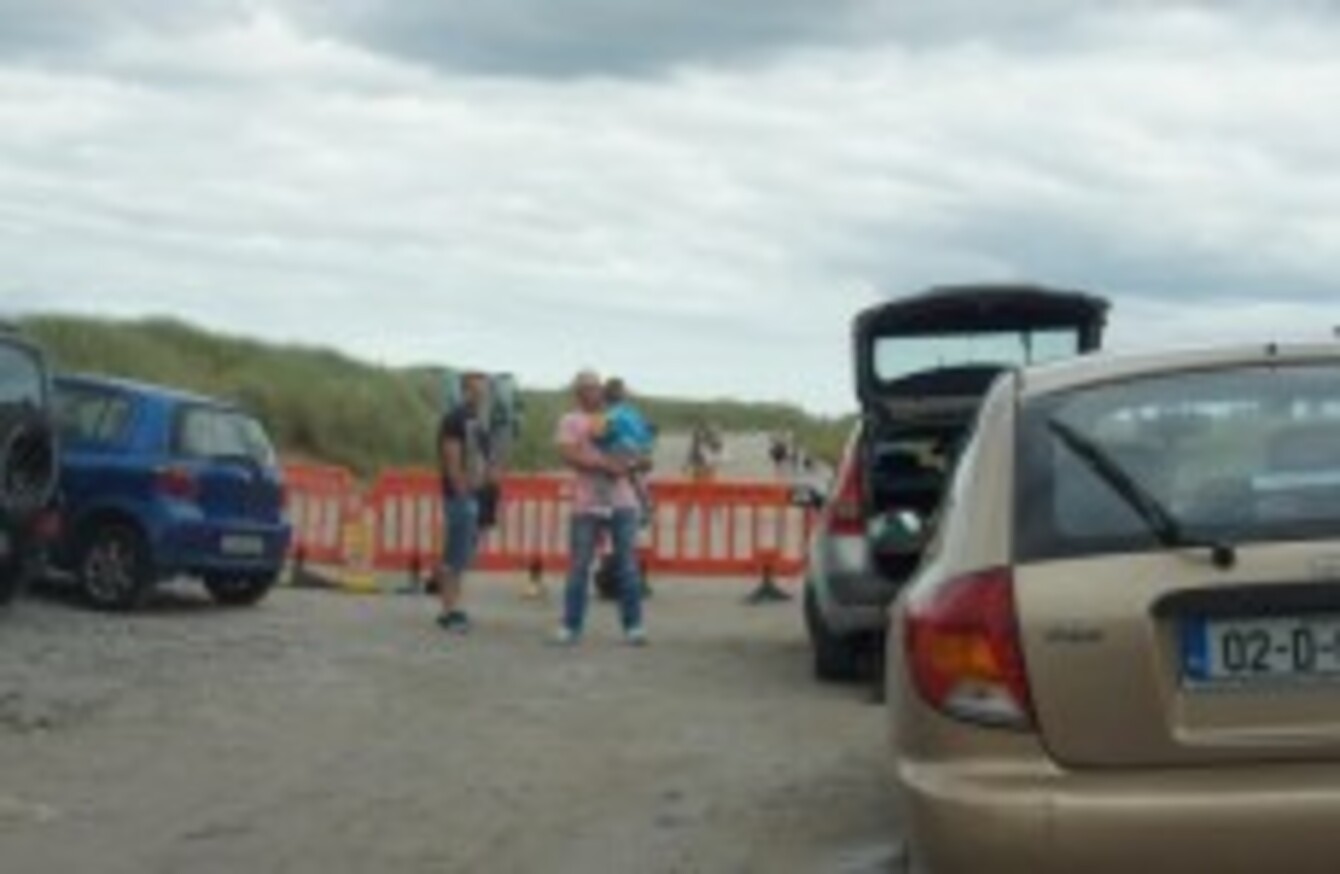 Image: [Pic: Brian Byrne]
Image: [Pic: Brian Byrne]
DUBLIN CITY COUNCIL says a ban on parking on Dublin's Dollymount beach, introduced earlier this summer, is to remain in place.
Until recently, there were tw0 car-parks on the strand — one at the southern 'Wooden Bridge' end and another in the centre of the beach, near the 'Causeway' from Raheny.
Temporary barriers were put in place following an incident involving a car stuck in the sand, which led to a woman being injured.
There has been some opposition to the move locally, with beachgoers reporting an increase in traffic congestion in the area on sunny days.
Concerns have also been raised that people who have difficulty walking, including the elderly, could be adversely impacted by the new arrangements.
According to a statement from the Council:
Due to the haphazard nature of parking, emergency vehicles had difficulty attending to the incident. For this reason and following strong advice from the Gardaí, management in the Parks Service made a decision to cease vehicular access to Dollymount Beach with the exception of emergency and other authorised vehicles.

This recent incident was the culmination of a number of incidents over many years where the 24 hour access to the beach from the causeway has resulted in anti-social activity and concern for public safety. Vehicular access to the beach has caused several challenges to An Gardai Siochana over the years both from a public safety, crime prevention and traffic management perspective.

The overall issue of safety was already under review by Dublin City Council and consideration was being given to restricting the access which would have involved a process of consultation etc however the recent incident resulted in the decision having to be brought forward and there was no real opportunity for consultation or for giving adequate notice.
Council or lifeguarding staff who patrol the beach will meet individuals or groups who are unable to walk the distance between the new set-down areas and the beach itself, according to DCC.
The beach, which runs for 5km along the length of Bull Island on the north side of Dublin Bay, was once fully open to traffic.
The wide expanse of the strand meant it became a traditional spot for locals to learn how to drive. On cloudy days, the relatively quiet Causeway is still a popular spot for L-plate drivers.