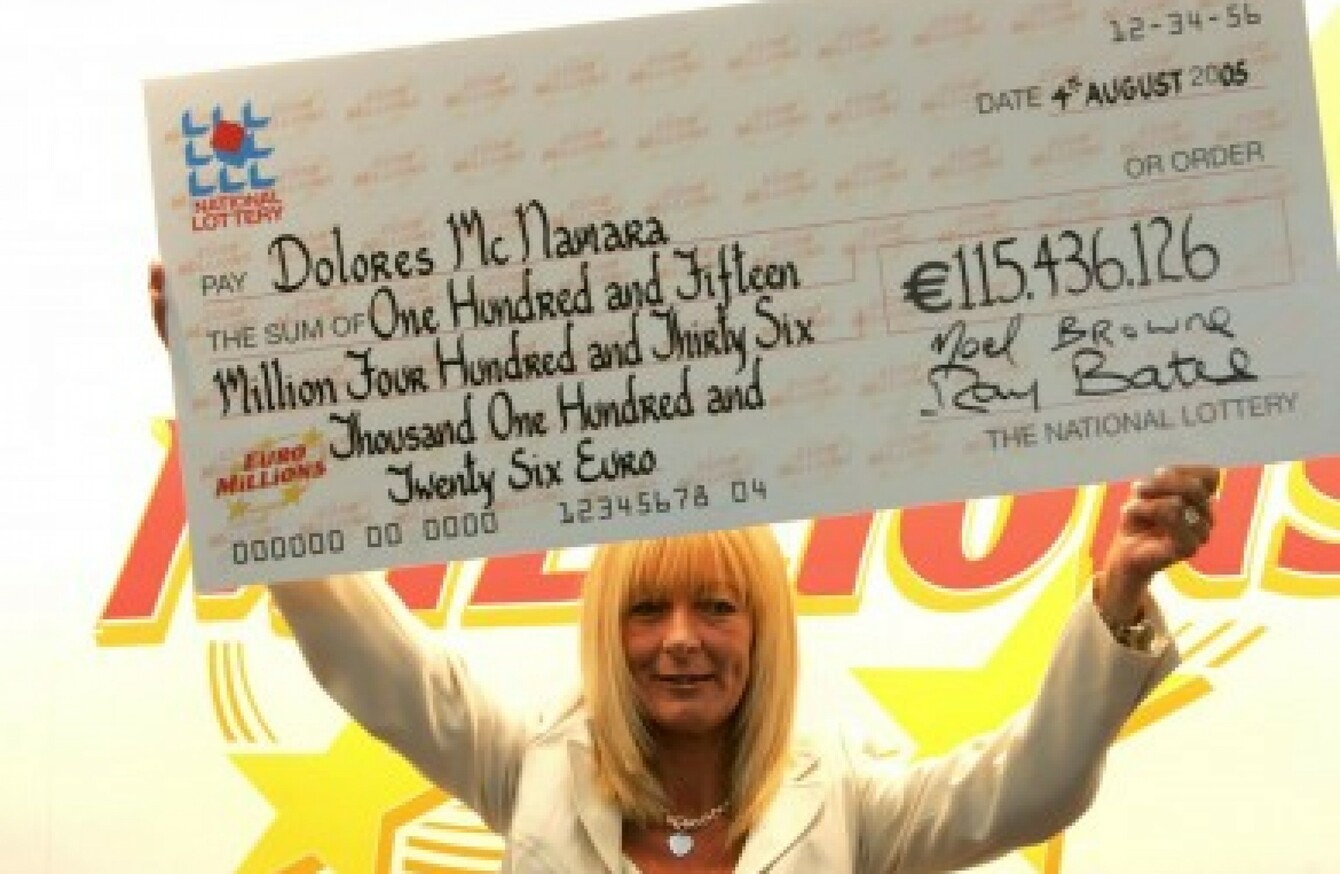 EUROMILLIONS JACKPOT WINNER Dolores McNamara has lost out in a €46m bidding war with an Irish commercial property giant, for one of the country's largest retail parks.
The mum of six from Garryowen, Limerick, who won the €115m lottery bonanza in 2005, has been outbid by Irish Life for the Childers Road Retail Park, located in her native Limerick.
Irish Life is the country's largest commercial property owner with assets of over €2.5 billion.
Last week, in a surprise move, Ms McNamara, advised by Eddie Hobbs, made an offer above the €44m guide price set by managers Harcourt Life.
Irish Life has secured the commercial park for just under €46m.
Other interests
McNamara, who scooped her fortune on a €2 Quickpick ticket, has other interests in the commercial property scene.
Her son Gary, who runs his mother's company Blue Haven, recently purchased a smaller business park complex, Newtown Centre, in Annacotty, Co Limerick, which was sold for over €2m.
The centre, which was controlled by Nama, was sold last October in an Allsop auction in Dublin.
Rent
Had Dolores successfully won the bid for Childers Road, it would have earned her an annual rent of €3.22m, with the prospect of rent increases every five years.
Dolores McNamara purchased a 16-bedroom Victorian mansion on the shores of Lough Derg for €3.5m seven years after her lottery win.
At the time, the mother-of-six beat off stiff competition from bidders across Europe, with a local firm of solicitors buying the estate in trust.
Her original home, a modest bungalow on St Patrick's Road, Garryowen, is currently available to rent for €1,000 a month.
The former cleaner has also purchased properties for her children in the Mid-west, and owns a holiday home in Turkey.