Image: Shutterstock/Kamira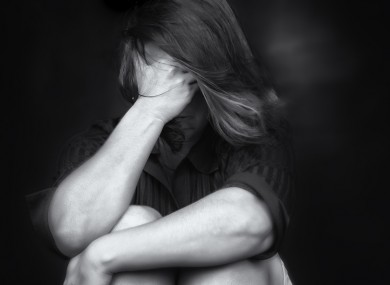 Image: Shutterstock/Kamira
A NEW CENSUS taken by violence-against-women watchdog SAFE Ireland has found that almost 800 women and children were receiving accommodation and support from an independent service – on just one day.
475 women and 301 children, almost 800 people, were in receipt of accommodation and support on the day the census was taken.
The figures are a "stark reminder of the daily reality of the crime of domestic violence" that continues to "risk lives, wreck families and poison futures", according to SAFE CEO Sharon O'Halloran.
"All our notions of safety in community, safety at home and safety within the systems that are in place to protect us were shattered last week," said O'Halloran, in reference to the murder of Garda Tony Golden following an incident of domestic violence in Omeath, Co Louth.
The horrific and devastating consequences of domestic violence were exposed, resulting in the serious injury of a young woman and the death of a Garda who was trying to help her escape domestic terrorism.
The 776 cases the census took account of are further broken down as follows:
120 women and 166 children were accommodated in a refuge
137 helpline calls were received from women on that day
18 women could not be accommodated in any refuge due to a lack of space
18 of the women who were in contact were pregnant
129 children were in childcare services
31 women were accompanied or referred to a medical practice, GP, or a hospital
The SAFE census release coincides with the organisation appealing for Ireland to opt into the EU Victims Directive.
That directive identifies victims of domestic violence as having "special protection needs" and recommends that victims be provided with information about refuges, services and Domestic Violence orders as a matter of civilian rights, not discretion.