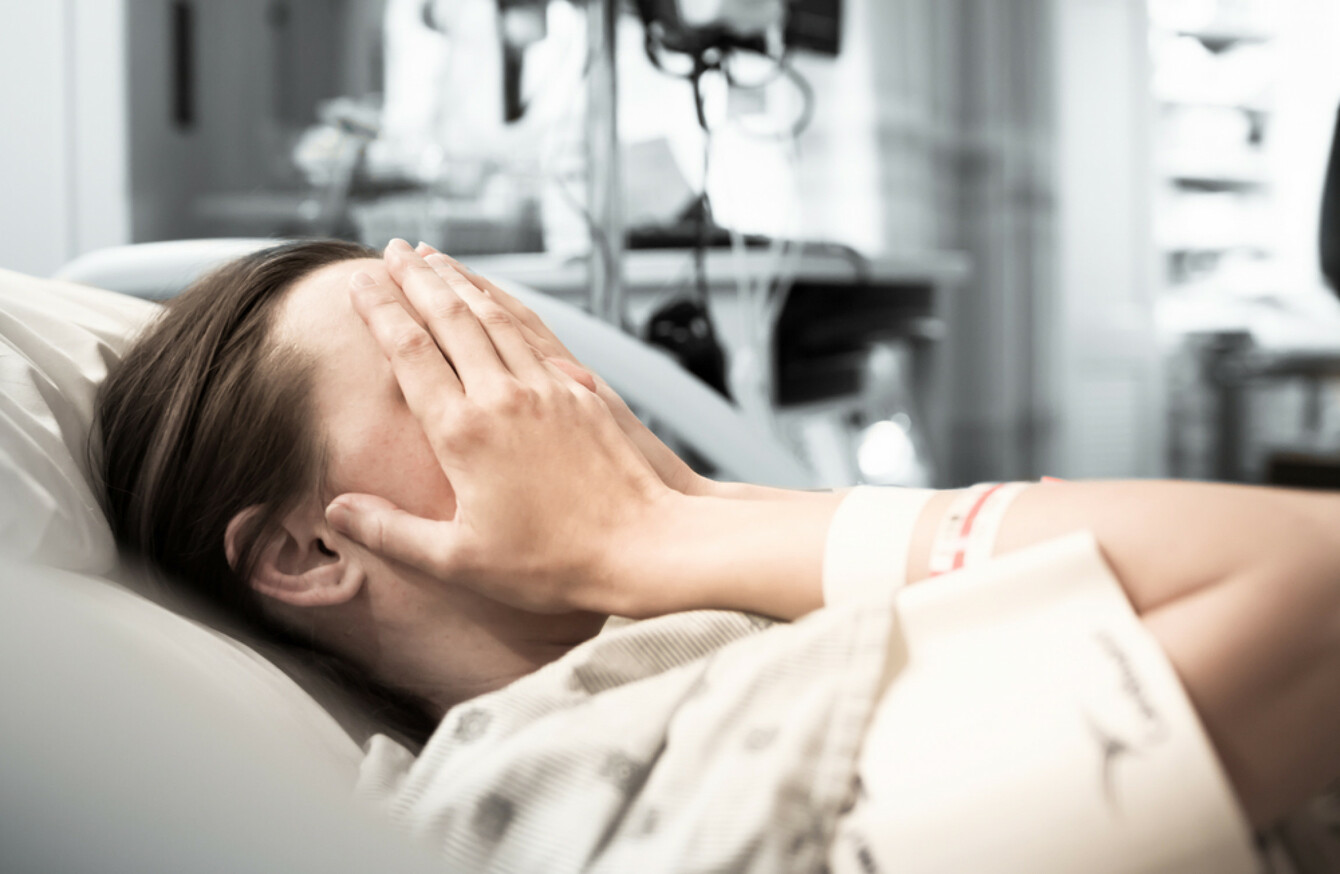 File Photo
Image: KieferPix via Shutterstock
File Photo
Image: KieferPix via Shutterstock
JESSICA BOWES SPENT Christmas Eve 2015 having reconstructive surgery on her face following a brutal attack by her ex-partner.
Women's Aid says Christmas offers no respite for victims with many women and their children living in fear and walking on eggshells.
Speaking about her experience Bowes said: "Christmas is a dangerous time for lots of women because of the pressures that come with it."
Describing her situation, Bowes said she had lost her previous partner to suicide and was a single mother when she met Jonathan.
"At first he seemed very nice and normal." He complimented Bowes on her style and was very generous at the start of the relationship. He was soon keen to start a family together but started pulling off Bowes contraceptive patch, without her knowledge.
The first time he was abusive to her was when she was pregnant. Then when he didn't come home at night he would call her a 'control freak' and 'whack job' when she asked where he was. He later assaulted her on a family holiday in Florida and threw her out of the hotel.
 I was pregnant, had no money on me, and I'm diabetic.
Bowes also described how Jonathan used money to control her. "I was only working part-time because of the kids, and he wouldn't give me so much as €50 for bills, yet he'd be out in town buying drinks for all his friends.
He'd ring me and say, 'I'd hate to be you, stuck at home with three kids.' He would offer to leave money for me at his work. I'd go to collect it but there'd be nothing. Then he'd text me: 'Ha, ha, ha, ha'.
Bowes said she went to counselling with him but later realised that she didn't need him. She applied for a barring order after he sent her a picture of himself with his wrist slit, saying he'd kill himself and asking how she'd explain to the kids that she'd killed both him and her previous partner.
He had applied to court for access. "He wanted the minimum access but I kept pushing for more, to call his bluff. I offered him week-on/week-off access knowing he wouldn't take it. No agreement was reached in court and there was no court order.
Just after that court date he wanted me to visit Santa with him and the kids, and took offence when I refused. I was out with friends that night and when I got home he was hiding in the garden, waiting.
"My head was always the first place he'd aim for. I lost consciousness after the first punch, and again later in the attack. My eyes, face and skull were fractured that night, and I have permanent scarring and nerve damage.
It was merciless. I thought he was going to kill me. My daughter's third birthday was the following day, and I discharged myself from hospital to help her blow out her candles. I was readmitted on Christmas Eve for reconstructive surgery on my face.
Bowes was given the Women's Aid Helpline number by a social worker in the hospital. she said, "I'd heard of Women's Aid before, but I had the idea that it was only a helpline, a listening ear, and I had that from friends and family already.
"I'd always thought what could Women's Aid do? Have a chat, give a bit of sympathy but then I'd be back on my own again? Yet when I contacted them there was so much more to Women's Aid that I hadn't realised.
Safety planning, court support, access to refuge … the extent of the services, the lengths they go to on your behalf, are incredible.
Her abuser eventually received a three-and-a-half year prison sentence, with the last year suspended.
The staff and volunteers on the National Helpline are preparing for a busy Christmas period with women calling in the run up to Christmas worried about their partner's behaviour and financial stress.
Linda Smith, Manager of the Women's Aid Helpline says: "December and Christmas is a tough time for women and often the abuse they are suffering is more frequent and more severe with women disclosing that they have been assaulted, hospitalised, being ignored and being called the most horrible names.
Just because it is the festive season, it doesn't mean that physical, emotional, sexual and financial abuse goes away.
"Women tell us that their ex-partners are threatening to withhold finances and presents unless she does what he wants. Women are being manipulated and controlled by their partners."
The organisation's 24-hour National Freephone Helpline will be open all day every day during Christmas including 25 December.
Women's Aid is currently recruiting volunteers for the National Freephone Helpline and is in the middle of its urgent Christmas Fundraising Appeal.