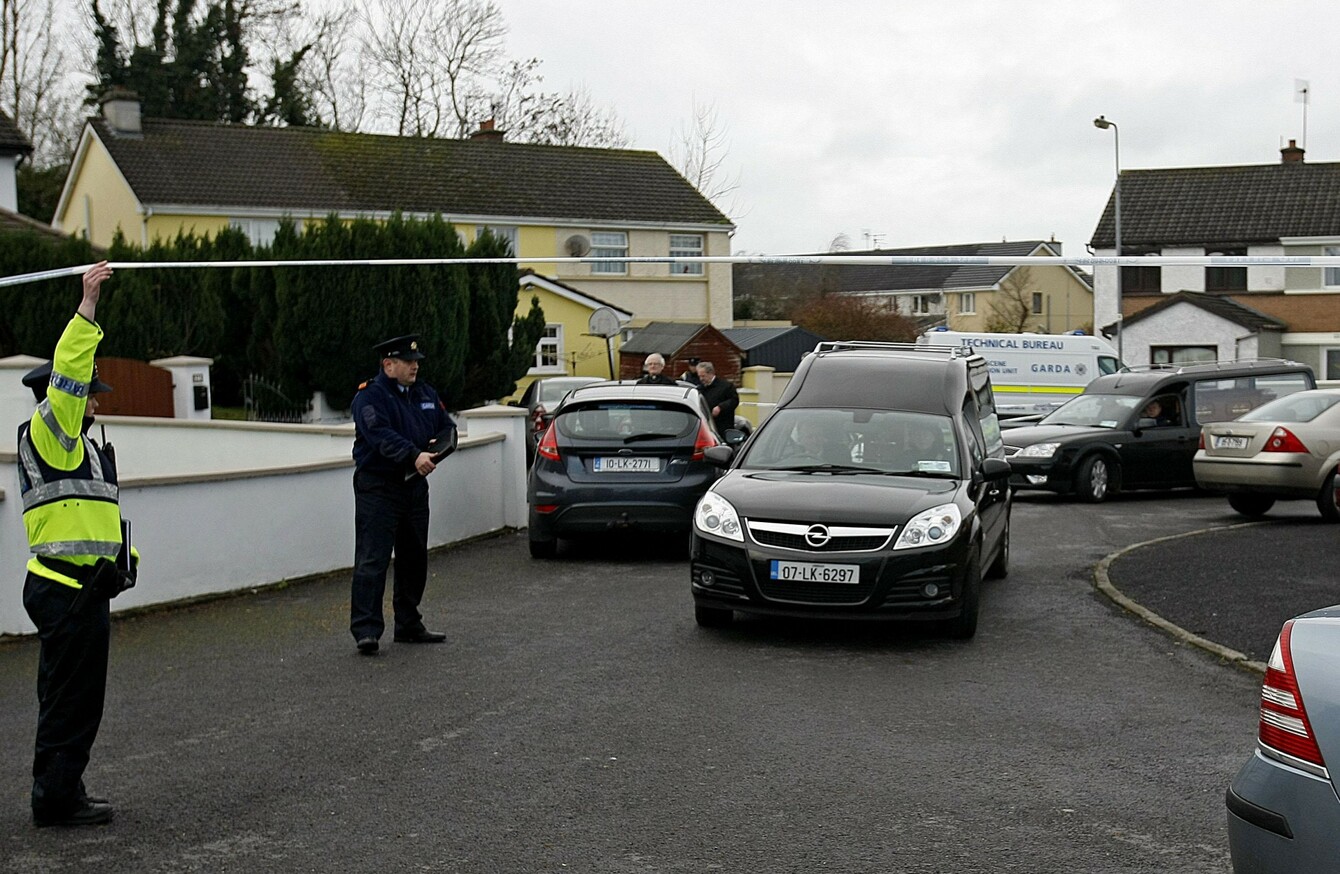 Image: PA Archive/PA Images
Image: PA Archive/PA Images
THE MOTHER OF a woman murdered six years ago says she wants to give a voice to her and others killed by their partners.
Maria Dempsey, the mother of Alicia Brough is the opening speaker at the Safe Ireland Summit, one of the largest events on domestic violence ever to take place in Ireland.
She said she chose to speak at the summit to encourage people everywhere to speak out about domestic violence and to take action against all forms of violence, including verbal abuse and murderous threats that they might hear.
Maria's daughter Alicia Brough was killed on 15 November, 2010 in Limerick when she returned to the house of her friend Sarah Hines. She was staying with Sarah and her children because Sarah was afraid of her abusive ex-partner. That ex-partner, John Geary, was found guilty of killing his ex-girlfriend, his baby daughter Amy, his stepson Reece and Alicia.
Of the solved murders of Irish women in the 10 years, one in every two women were murdered by their husband, partner or ex-partner.
"After six years I want to give voice to Alicia and so many other women who are not here with us because they were taken, viciously, unjustly, violently," she said.
"We have to create an Ireland where all voices are heard, even those saying things that are difficult to hear," she continued.
Where someone can say 'no, I'm not fine'. Where, without judgment, someone can say 'I feel so angry, I feel murderous'. That we listen to and know what to do with murderous and suicidal words.
The summit, which begins today, is being attended by 40 global leaders on domestic violence, as well as a host of national voices.
Sharon O'Halloran, CEO of SAFE Ireland, said that Ireland could lead the "social revolution" that is needed to eradicate domestic violence.
Domestic violence and domestic homicide is everyone's business. We need a social revolution to bring this issue into the open, to address it seriously, to see it and treat it and name it as the barbaric crime that it is. I have faith in my country to lead the way, to be the safest country for women and children.
"First, however, we have to address some home truths. In Ireland we haven't quite figured out how to talk about the fact that not everyone is born into or lives in a lovely, safe home. We need to wake up to the unassailable fact and evidence that the most dangerous threat to women's safety comes from within the home, within their relationships."