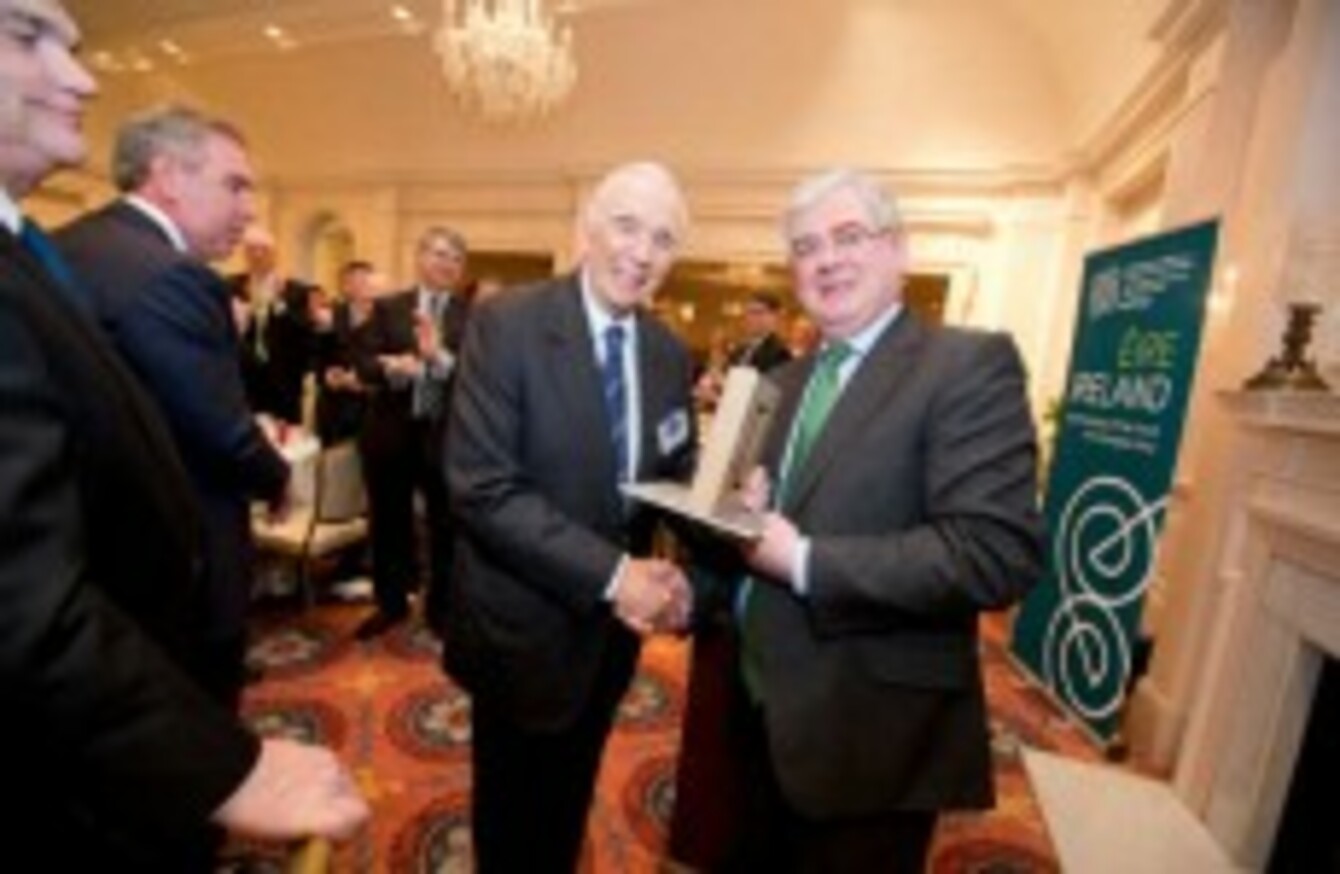 Eamon Gilmore presenting Don Keough, former President of Coca-Cola, the Presidential Distinguished Service Award for the Irish Abroad, in 2013
Eamon Gilmore presenting Don Keough, former President of Coca-Cola, the Presidential Distinguished Service Award for the Irish Abroad, in 2013
DON KEOUGH HAS passed away today aged 88 – after being hospitalised in recent weeks for pneumonia.
The Irish-American businessman was a huge supporter of Ireland who encouraged American corporate investment into the country.
He was the operating officer of Coca-Cola and brought the drinks company to Ireland in the 1970s,
Speaking about his death, Taoiseach Enda Kenny said, "A great Irishman and a great American, he will be sorely missed by all who knew him and leaves an enormous legacy including through his philanthropy.
"As one of Ireland's greatest friends, Don built lasting business, cultural and education connections with Ireland which have helped thousands celebrate their own roots and forge new partnerships.
Don Keough was one of Ireland's finest sons and the establishment of Coca Cola plants in Wexford, Drogheda, Athy and Ballina are testament to his commitment to Ireland. We have lost a true friend.
"Most importantly, he was husband to Marilyn (Mickie) for nearly 65 years and a beloved father to his sons and daughters."
He was also a member of the Global Irish Network and was awarded a Presidential Distinguished Service Award in 2013 in recognition of his services to the Irish nation.