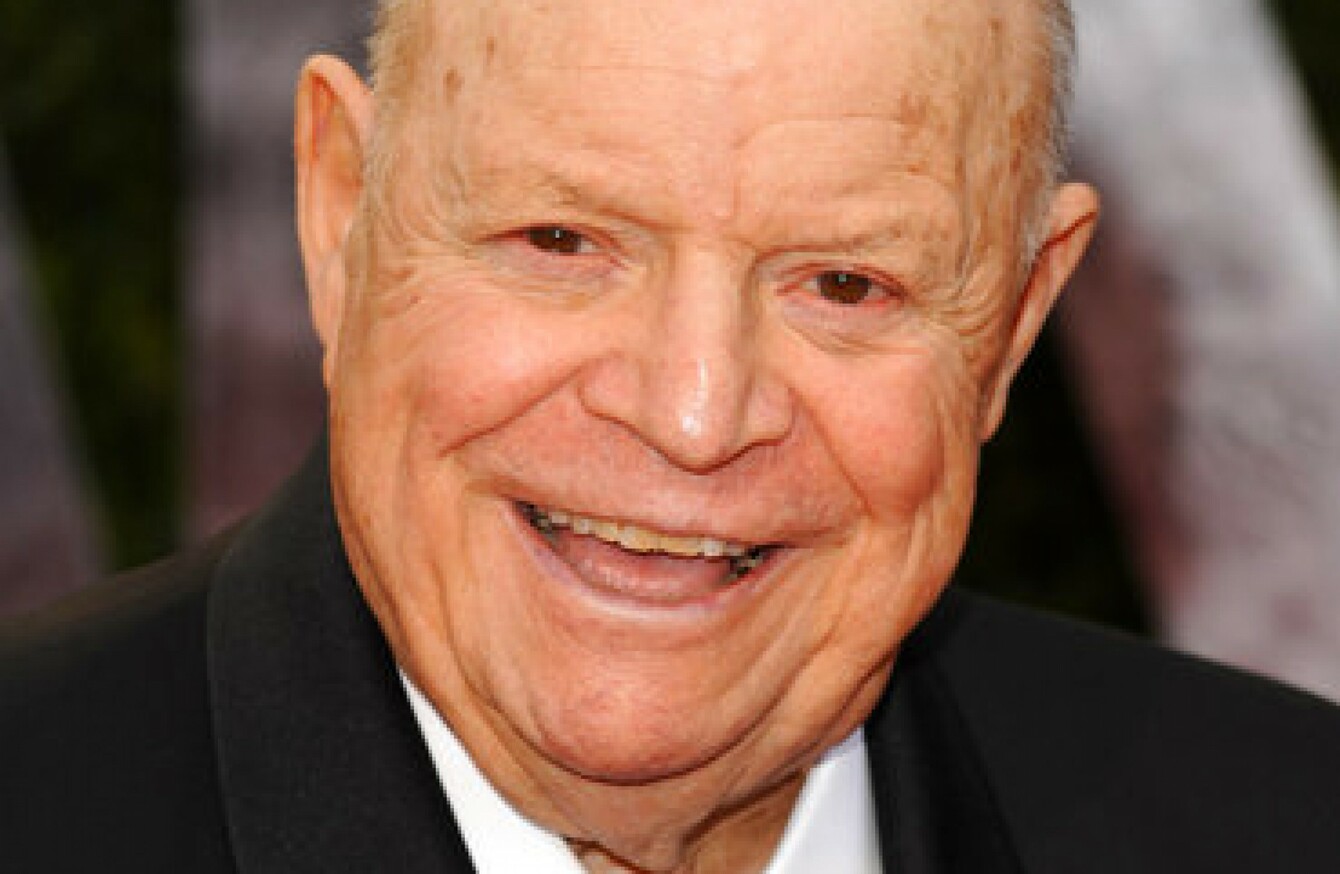 Rickles at the 2010 Vanity Fair Oscar party
Image: Peter Kramer/AP
Rickles at the 2010 Vanity Fair Oscar party
Image: Peter Kramer/AP
US COMEDIAN DON Rickles has died at the age of 90.
His publicist confirmed that Rickles died from kidney failure at his Los Angeles home yesterday.
Rickles, throughout his career that spanned decades, often appeared on late-night television shows and also headlined nightclubs and casino shows in Las Vegas.
He was sarcastically nicknamed Mr Warmth or The Merchant of Venom for his abrasive humour and lashing out at hecklers in the audience during his act.
Celebrities and politicians, including Frank Sinatra, Bob Hope and Ronald Reagan, were also often the target of his barbs.
He famously got Sinatra's attention at one of his shows when he spotted the Chairman of the Board in the audience and shouted out to him: "Make yourself at home Frank. Hit somebody."
Born in Queens, New York, Rickles' career took off after he started making regular appearances on The Tonight Show with Johnny Carson and the Late Show with David Letterman.
"I think the reason that (my act) caught on and gave me a wonderful career is that I was never mean-spirited," he once said. "Not that you had to like it, but you had to be under a rock somewhere not to get it."
Films 
He also appeared in a series of movies including Clint Eastwood's 1970 film Kelly's Heroes and Martin Scorsese's 1995 film Casino.
Most recently, he appeared in a voiceover role as the grumpy Mr Potato Head in the Toy Story films.
Throughout his career, Rickles also made guest appearances on numerous television shows including I Dream of Jeannie and The Beverly Hillbillies.
Tributes poured in after the news of his death broke. Tom Hanks, who worked with Rickles on the Toy Story films, tweeted: "A God died today."
"He was called The Merchant of Venom, but in truth, he was one of the kindest, caring and most sensitive human beings we have ever known," comedian Bob Newhart and his wife Ginnie, who were close friends, said in a statement.
We are devastated and our world will never be the same. We were totally unprepared for this.
Comedian Billy Crystal called Rickles' death "a giant loss", while late-night host Jimmy Kimmel described the comedian in a tweet as "one of the sweetest and most lovely people I had the pleasure of knowing".
Rickles is survived by his wife of 52 years, Barbara Sklar, and his daughter Mindy Mann.
- © AFP 2017 with reporting by Órla Ryan