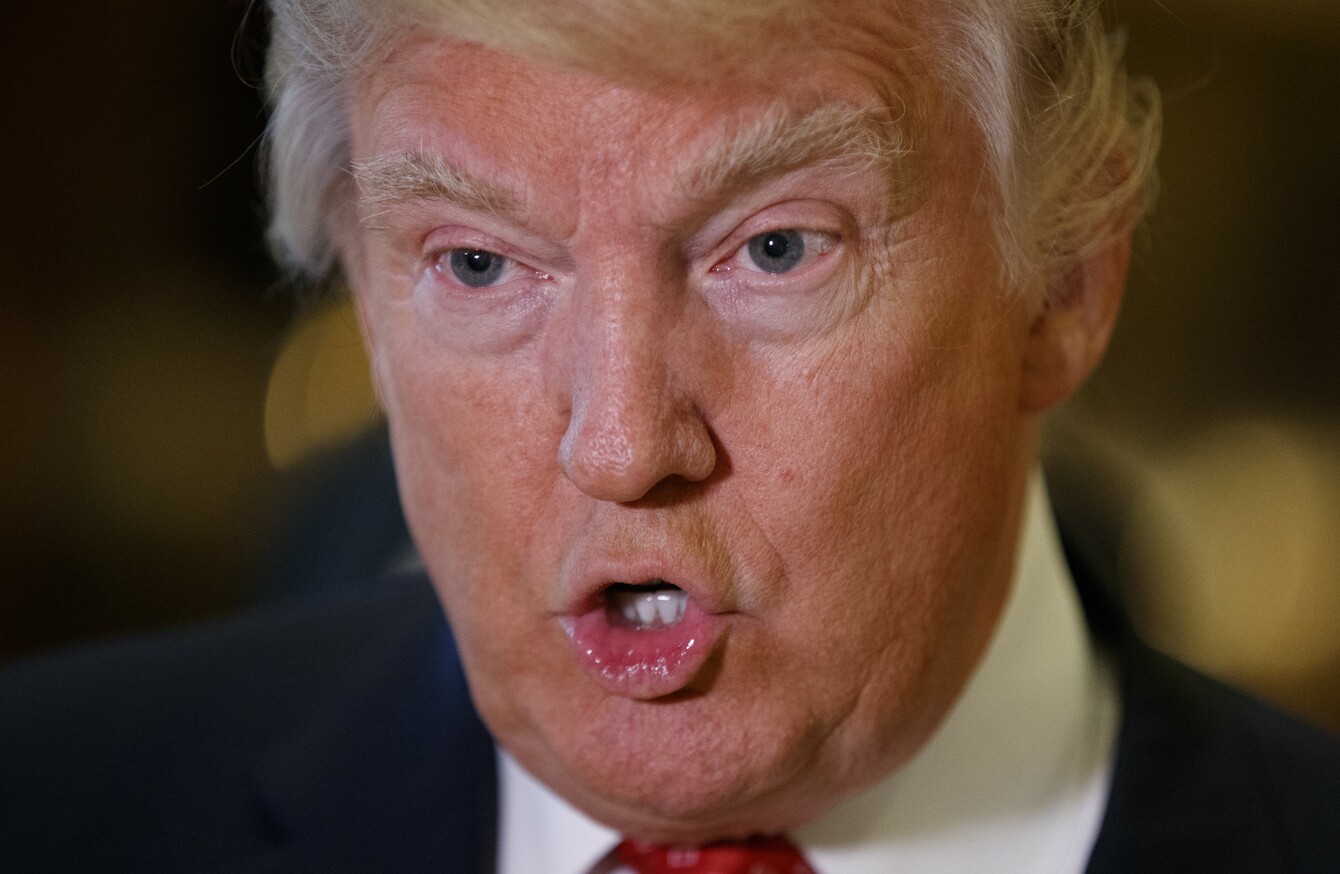 Image: Evan Vucci
Image: Evan Vucci
DONALD TRUMP HAS dismissed a dossier with allegations about him as a "phony report".
The US President-elect also outlined the steps that will be taken from a conflicts and ethics perspective to completely separate him from his businesses, along with strict limits on what his trustees can do.
At the press conference – his first since he was elected – Trump berated a CNN journalist by telling him "don't be rude" and "you are fake news" when he asked him to make a comment on his contact with Russia.
Trump was asked about this tweet where he mentioned Nazi Germany:
He said that it was "disgraceful that the intelligence agencies allowed any information that turned out to be so false and fake", like in Nazi Germany.
Last night, a 35-page unverified dossier regarding claims that Russia had collected compromising information about the US President-elect was published by Buzzfeed News.
But today, Trump dismissed the dossier with allegations Russia has compromising material on him as a "phony report".
He also denied engaging in the sexual activity that was outlined in the dossier.
However, he acknowledged that Russia was behind the hacking of Democratic Party computers.
"It's all fake news. It's phony stuff. It didn't happen," he said to reporters.
"As far as hacking, I think it was Russia, but I also think we've been hacked by other countries, other people."
Dmitry Peskov, spokesperson for Putin described the reports today as "a complete fabrication and utter nonsense".
When questioned on his relationship with Russia, Trump said:
"Russia will have much greater respect for our country when I'm leading it than when other people have led it, you will see that."
He also said at the event in New York that Mexico will reimburse the US for the cost of the border wall he plans to build.
Business empire
Trump also announced that he has formally handed "complete and total" control of his business empire to his sons, Don Jr and Eric, in a bid to avoid conflicts of interest once he enters the White House.
"My two sons, who are right here, Don and Eric, are going to be running the company. They are going to be running it in a very professional manner. They're not going to discuss it with me," he said.
Trump said he had signed documents "turning over complete and total control to my sons".
Trump also said at the press conference that he turned down a $2bn Dubai deal over the weekend.
In addition, he also said that only journalists care about his tax return.
- Additional reporting AFP