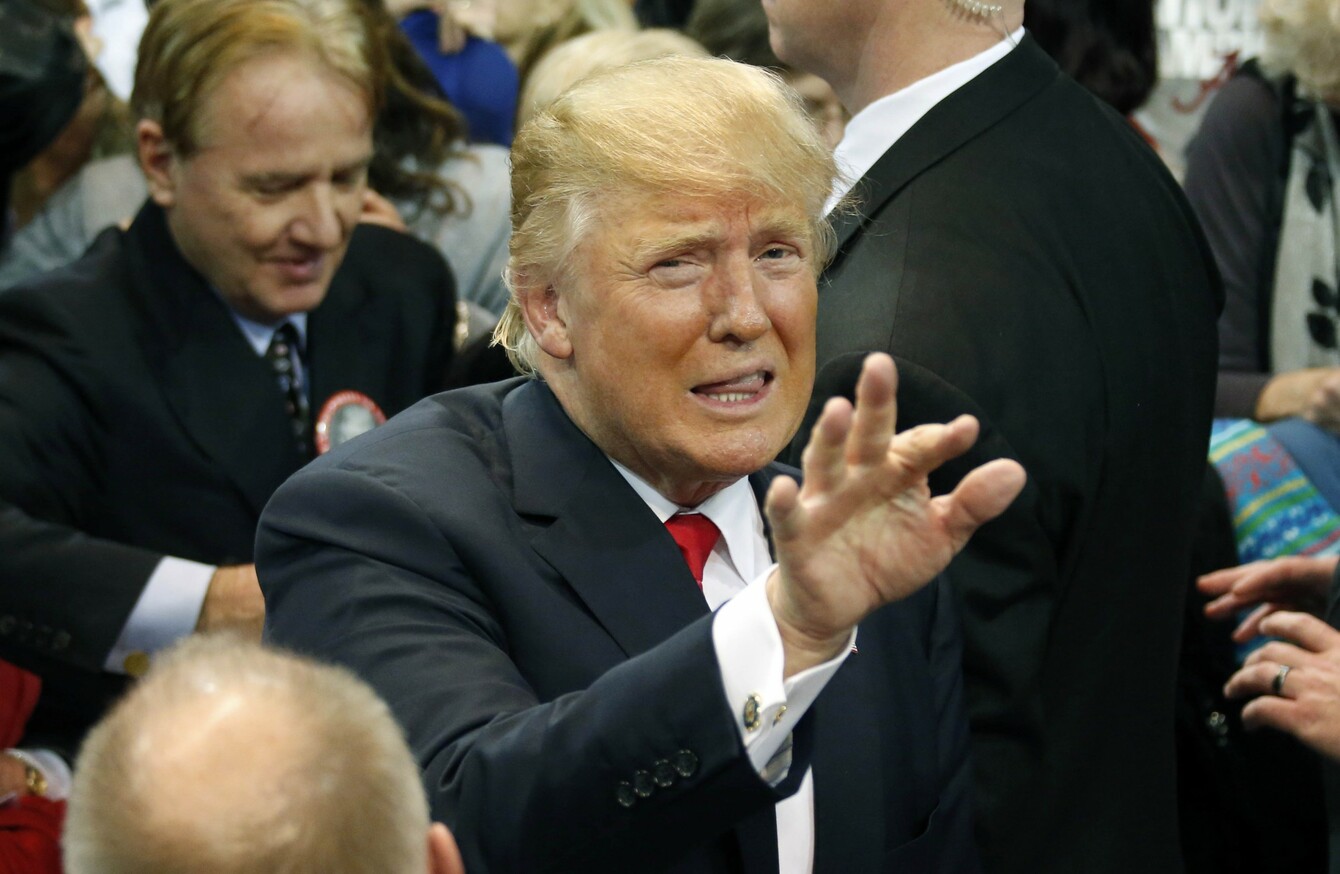 Image: AP Photo/Rogelio V. Solis
Image: AP Photo/Rogelio V. Solis
DONALD TRUMP HAS taken a defiant stance over his call for Muslims to be banned from entering the United States after it emerged that it was being used for recruitment by an African Islamic extremist group.
Clips of him making the remarks have been used in propaganda videos by Somali militants al-Shabab.
Responding to the development on CBS's Face the Nation programme, the Republican nomination hopeful said that there was a "problem" and that people had praised him for having the "guts" to bring it up, and that "it's true but nobody want to get involved".
He went on to say that other people appeared in the video and the fact that it was being used in recruitment was not a good reason for him to scale back his rhetoric.
In the video, Anwar al-Awlaki – an American member of al-Qaeda who was killed in a drone strike in 2011 – appears after Trump stating that America is an unsafe place for Muslims.
"The west will eventually turn against its Muslim citizens. You either leave or you fight," he said.
The al-Shabab group has been shown to have connection with al-Qaeda.
During the interview Trump also spoke about decisions he would make if he was elected president and the role of women in the workplace.