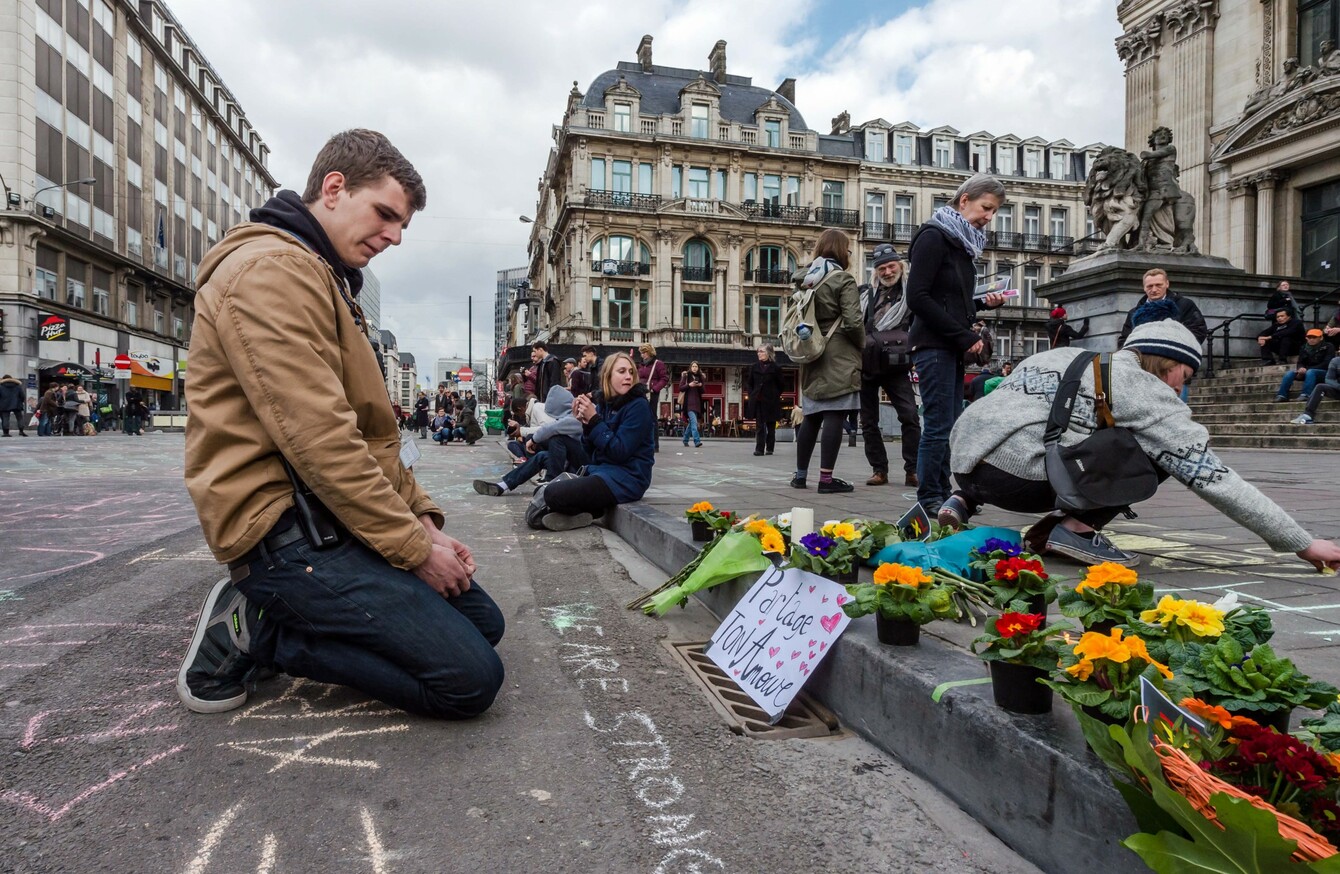 Image: AP/Press Association Images
Image: AP/Press Association Images
A US TERRORISM expert has hit out at Donald Trump's reaction to the Brussels attacks.
Speaking on the Today show after yesterday's attacks, which left 34 dead, Trump advocated the use of torture on Salah Abdeslam, an alleged member of the terror cell which attacked Paris in November.
He acknowledged that Abdeslam is unlikely to be tortured in Europe because "the laws are so liberal there", but said he would do it.
"Frankly, the waterboarding, if it was up to me, and if we changed the laws or had the laws, waterboarding would be fine," Trump said.
"If they could expand the laws, I would do a lot more than waterboarding. You have to get the information from these people.
"I am in the camp where you have to get the information and you have to get it rapidly."
Speaking on MSNBC afterwards terrorism expert Malcolm Nance, the head of the Terrorism Asymmetrics Project and a veteran of US Navy intelligence, took Trump to task over his rhetoric.
He said that Abdeslam could very well have had an attack of conscience over the Paris attacks, pointing out that he rendered his suicide vest safe outside the Stade de France.
We don't have any intelligence that he was a commander, so capturing him may just have been capturing someone who went on the run. But this is why Isis isolates terror cells – so that one person becoming compromised won't have any intelligence.
Nance added that US military personnel cannot be ordered to commit war crimes, something Trump seemed to advocate. He said that Trump's "bluster" was not helpful to the US, EU or anyone by Isis.
"They (Isis) are probably cutting videos of this right now.
Donald Trump is validating the cartoonish view that they tell their operatives…that America is a racist nation, xenophobic, anti-Muslim, and that that's why you must carry out terrorist attacks against them in defence of their version of Islam.
"This is detrimental to the counter-terrorism and anti-terrorism work around the world. There are intelligence officers who are going to have to contend with their partners over what's being said in the US election.
#Open journalism No news is bad news Support The Journal

Your contributions will help us continue to deliver the stories that are important to you

Support us now
"It's irresponsible and it needs to stop. He needs to consult with General Flynn – this is not helping us at all."
Nance said that the war with Isis was a "fight of ideologies" with both the west and Islam itself.
Trump's potential rival Hillary Clinton said that his plans to close US borders was "unrealistic".
"Our country's most experienced and bravest military leaders will tell you that torture is not effective. It does put our own soldiers and, increasingly, our civilians at risk," she said.