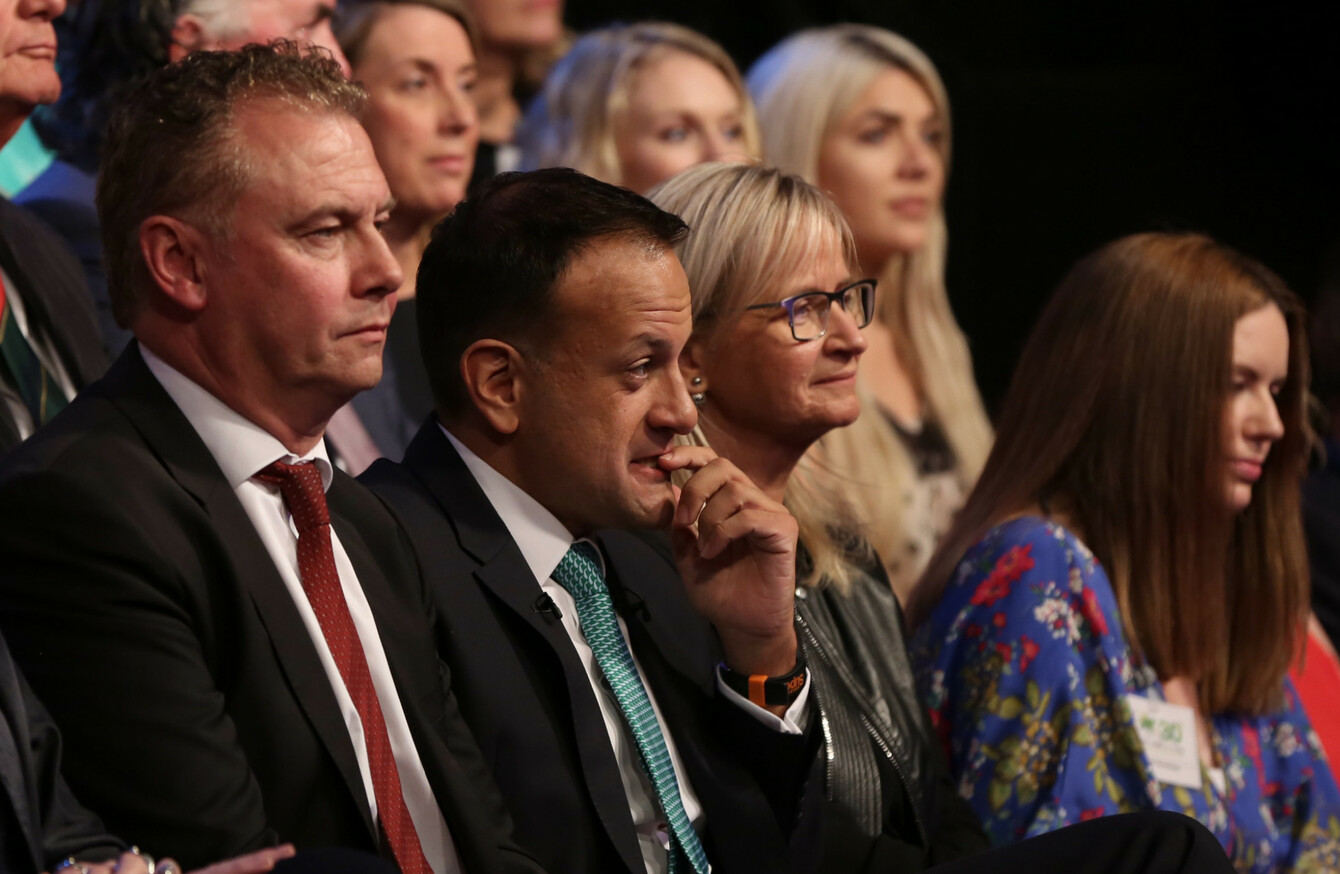 Trump's comments could be a cause for concern for Leo Varadkar's government.
Image: Sam Boal via RollingNews.ie
Trump's comments could be a cause for concern for Leo Varadkar's government.
Image: Sam Boal via RollingNews.ie
DONALD TRUMP IS bringing back jobs to the US – at least that's what he's promising to do.
At a press conference at Trump Tower this evening, the US President said that he would cut down on regulations for construction projects like motorways, and aim to bring manufacturing jobs back from other countries – namechecking Ireland.
You have to bring it back to this country, you can't do it in Ireland and all of these other places. You have to bring this work back to this country so that American workers can benefit.
Ireland has gathered unwanted attention from the EU and the US for the high number of multinationals located across the island (presumably to avail of our low corporate tax rate, but the companies say it's for other reasons, like talented staff).
The income generated by companies like Merck and Apple led to Ireland's GDP growth rate of 26% last year – a misleadingly high figure which was dubbed as "leprechaun economics" by the international community.
Since his election, Trump has threatened to lower the US's corporate tax rate in an attempt to attract businesses to return home for manufacturing purposes.
When the UK leaves the EU, it could do the same, posing a real threat to the Irish economy, which relies on these multinationals for jobs, investment and tax contributions.
Trump made the remarks this evening – along with some controversial remarks on Virginia - in response to reports that a number of CEOs had resigned from his business advisory panel after his lukewarm response to Charlottesville hate groups.
In a statement Merck CEO Kenneth Frazier said that "as CEO of Merck and as a matter of personal conscience, I feel a responsibility to take a stand against intolerance and extremism."
But today Trump said that those who walked out did so out of "embarrassment" because they manufactured products abroad.
Tonight, Trump claimed he'd been putting Frazier and other CEOs under pressure to move their operations back to the US.
#Open journalism No news is bad news Support The Journal

Your contributions will help us continue to deliver the stories that are important to you

Support us now
In his election victory speech in November, Trump promised to fix infrastructure projects, and to create millions of jobs in doing so.
"We're going to rebuild our infrastructure, which will become, by the way, second to none. And we will put millions of our people to work as we rebuild it."
Tonight, Trump mirrored those comments: "We will rebuild our country with American workers, American iron, American steel.
We used to have the greatest infrastructure anywhere in the world and now we're like a third world country.
We're literally like a third world country.
He said the fact that he will bring in "millions of jobs" would be "pouring back into the country" "very soon" meant that things have become better since he became president.