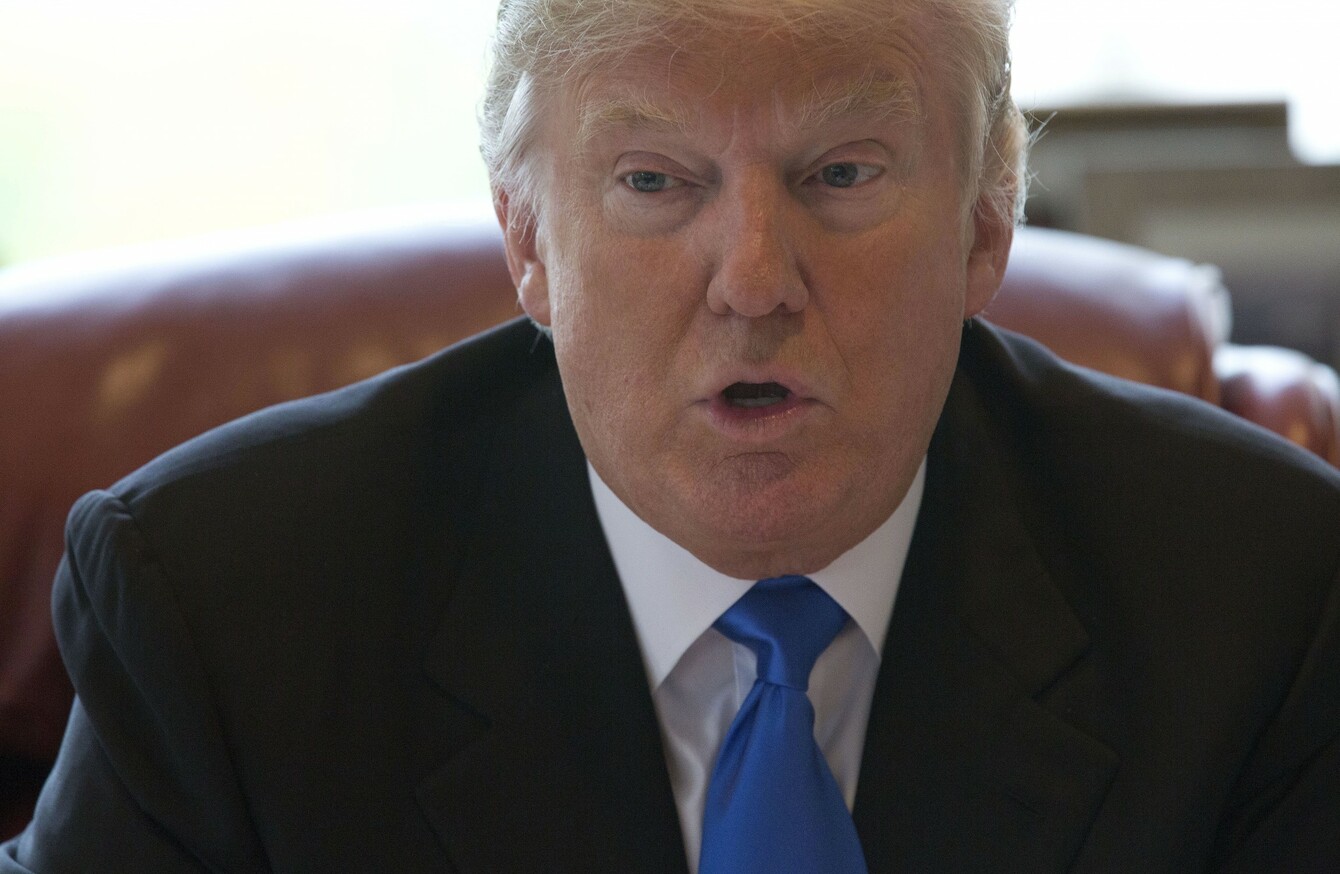 Presumptive Republican presidential candidate Donald Trump
Image: AP Photo/Mary Altaffer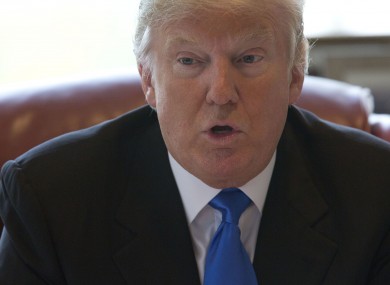 Presumptive Republican presidential candidate Donald Trump
Image: AP Photo/Mary Altaffer
Source: Newsy/YouTube
WHERE DONALD TRUMP goes, controversy is never far behind.
It would seem that with one eye on the presidential race, the presumptive Republican nominee is seeking to change that – and has rowed back on perhaps his most controversial proposal.
Speaking during an interview with Fox News, Trump softened the call he had made previously for a ban on Muslims entering the United States.
"It's a temporary ban," he said.
It hasn't been called for yet, nobody's done it. This is just a suggestion until we find out what is going on.
These comments came ahead of a meeting today between Donald Trump and Republican representatives from the US Congress, including Speaker of the House Paul Ryan, who in the past has been hesitant about backing the property tycoon.
Speaking about the state of the party, Ryan said that the purpose of the meeting would be to: "unify the various wings of the party around common principles".