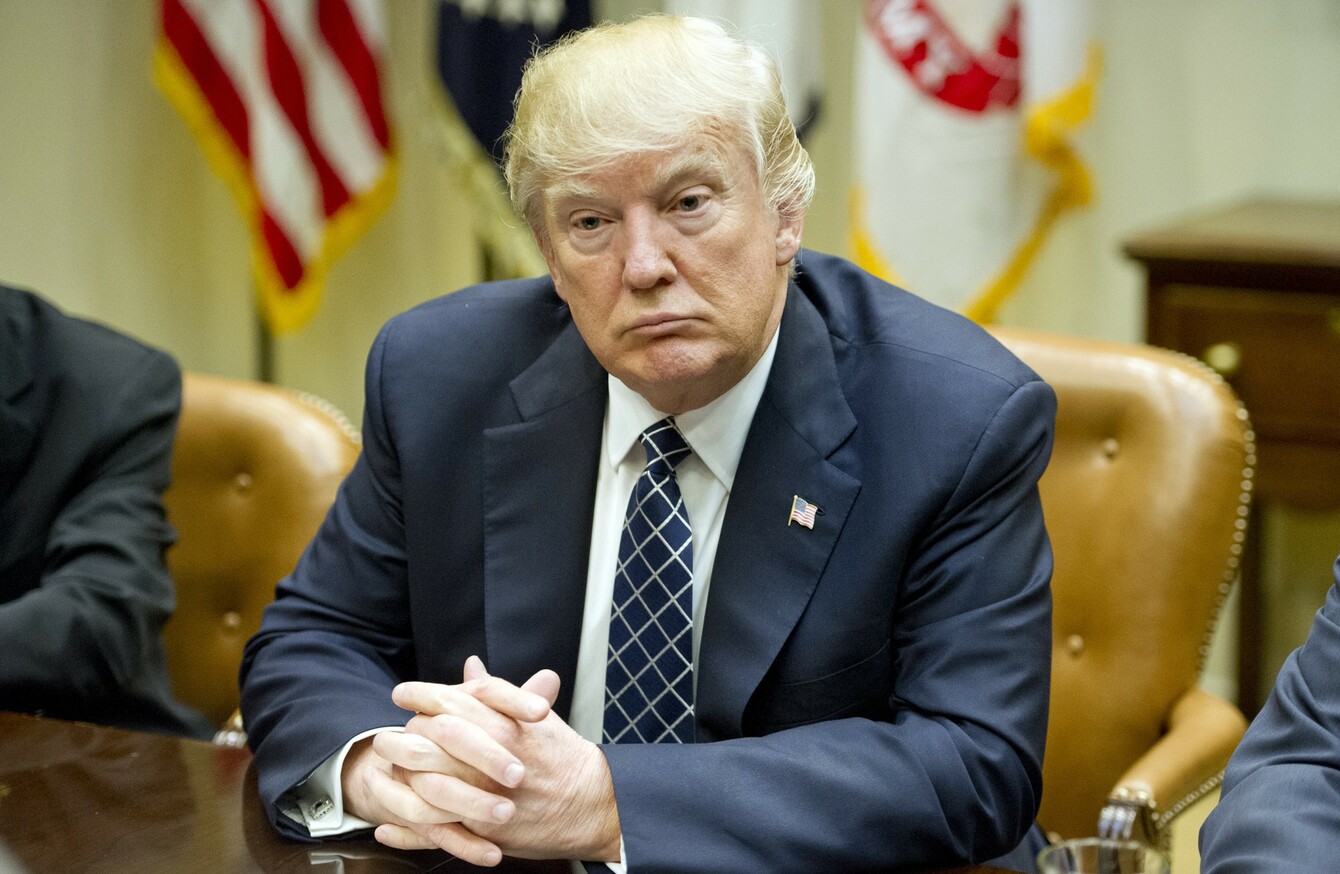 Image: Sachs Ron/CNP/ABACA
Image: Sachs Ron/CNP/ABACA
SINCE DONALD TRUMP took office and dubbed his Florida estate the 'Winter White House', local authorities have been demanding he reimburse the county for the high cost of his visits.
Now, they say he should pay up or just stop coming.
"We understand the president wanting to be here. We understand that. This is paradise, right?," Lois Frankel, a member of the US House of Representatives from West Palm Beach, told reporters.
What we are asking again is help in getting reimbursement to this county and to this city.
Instead of frequenting his mansion inside his upscale Mar-a-Lago resort and golf club, Trump "could go to Camp David".
"He can make that choice to limit the expense on our area," she argued, referring to the presidential retreat in Maryland's Catoctin Mountains.
Frankel was joined by Jeri Muoio, mayor of West Palm Beach.
"Our police and fire, on the weekends the president is here, have to work at 120% capacity. That means hiring and paying overtime," she explained.
Since taking office in January, Trump has visited his mansion for five weekends.
That means closing local airspace, closing some roads, deploying special services and dealing with protesters for and against the president, which is overwhelming for a small resort accustomed to quiet, wealthy and few residents.
In addition, if the real estate mogul plans to continue visiting Mar-a-Lago, the county will need funds to defend against cyber attacks and prepare to avoid and respond to terrorist attacks.
To top it off, Trump and a big Chinese delegation will be here next week, Paulette Burdick, Palm Beach County Mayor, told AFP.
She and other authorities have been asking the federal government for two months to reimburse the extra costs of Trump's visits. So far, they have had no reply.
The Trump-Xi summit at Mar-a-Lago will cost $280,000 (€259,000), Democratic lawmakers Lois Frankel, Alcee Hastings and Ted Deutch, all Florida representatives, warned in a letter to Trump last week.
Shocking price tag
Over the course of the year, the county estimates that frequent presidential visits will cost between $3.3 million to $5.8 million, the lawmakers warned (that's around €3 million to €5.4 million).
So far, the fire department alone has been forced to spend an additional $1.7 million (€1.57 million), according to the letter sent Tuesday to AFP by Frankel's office.
For example, the Lantana local airport has been hit hard by the Secret Service's air restrictions, which keep 200 flights on the ground every day Trump spends at Mar-a-Lago.
So far, this has cost Stellar Aviation, the company that runs the small airport, a total of $170,000 (€157,000).
In addition, flight schools have lost $14,000 (€13,000) for every weekend that Trump spends on the beach, totaling $70,000 (€65,000) to date.
Adding in losses to advertisers and others, "the grand total loss to these small businesses is a staggering $720,000 to date," the letter said (€667,000).
If the federal government does not guarantee Palm Beach County compensation, "we respectfully ask that you curtail your visits until such time as that matter is resolved favorably to our area," they added.