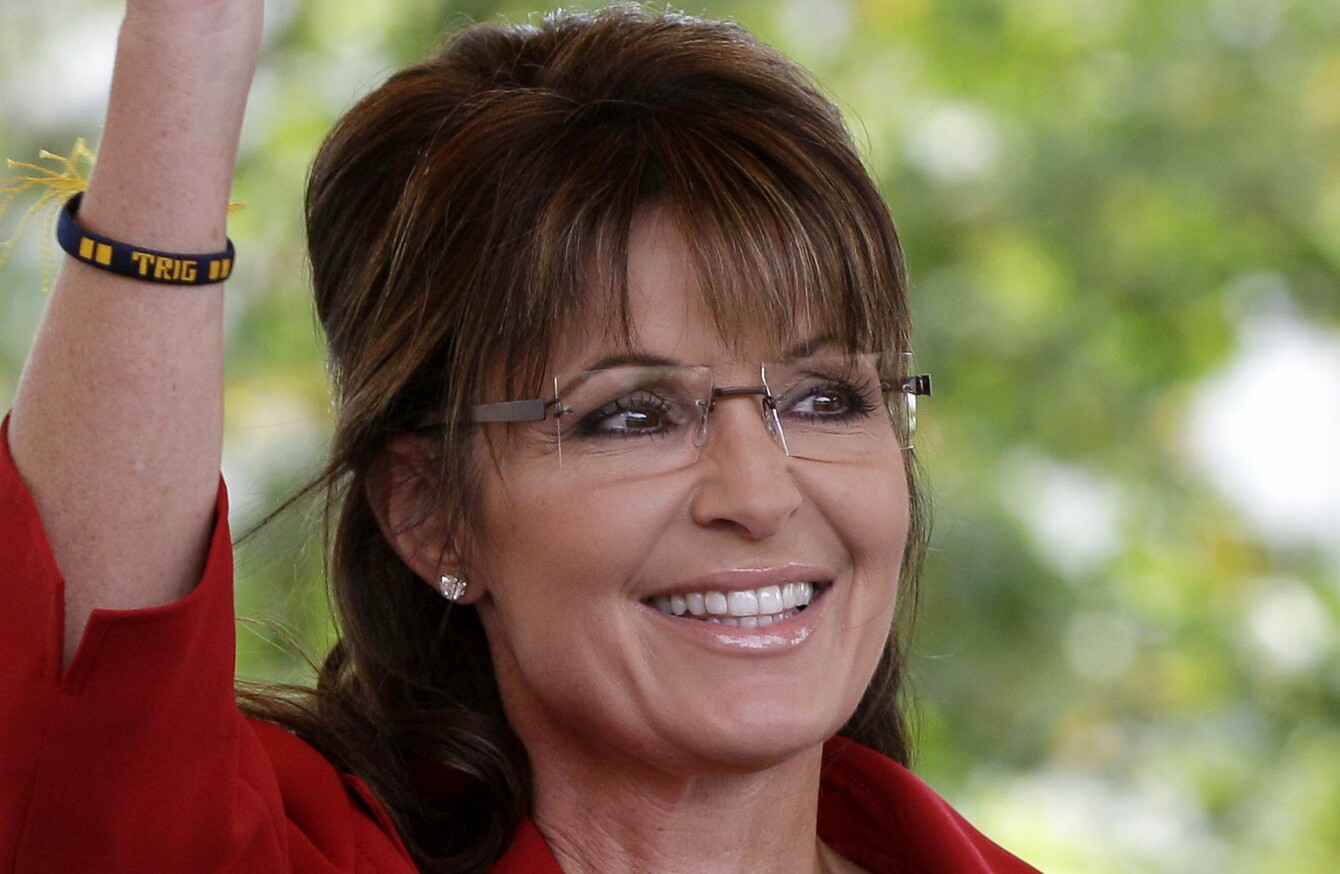 Image: Stephan Savoia/PA Wire
Image: Stephan Savoia/PA Wire
SARAH PALIN, THE 2008 vice presidential nominee who flirted with her own White House run and emerged as a conservative icon, has endorsed billionaire businessman Donald Trump for president.
The coveted endorsement for the current Republican frontrunner comes less than two weeks before votes are cast in Iowa, the debut contest in the presidential primary race.
"I am proud to endorse Donald J. Trump for President of the United States of America," Palin, the former governor of Alaska, said in a statement distributed by the Trump campaign.
It was already expected that Palin, who has played the role of political powerbroker since her unsuccessful vice presidential bid, would appear alongside Trump at a campaign rally in Ames, Iowa.
Palin's Trump nod is seen as a snub to conservative Senator Ted Cruz, who is neck and neck with Trump in Iowa and running second to him nationally.
Trump said in the statement he was "greatly honoured to receive Sarah's endorsement."
She is a friend and a high-quality person whom I have great respect for. I am proud to have her support.
Cruz, perhaps getting out front of the pending endorsement, tweeted his appreciation for Palin.
"Without her support, I wouldn't be in the Senate," he wrote.
Regardless of what she does in 2016, I will always be a big fan.