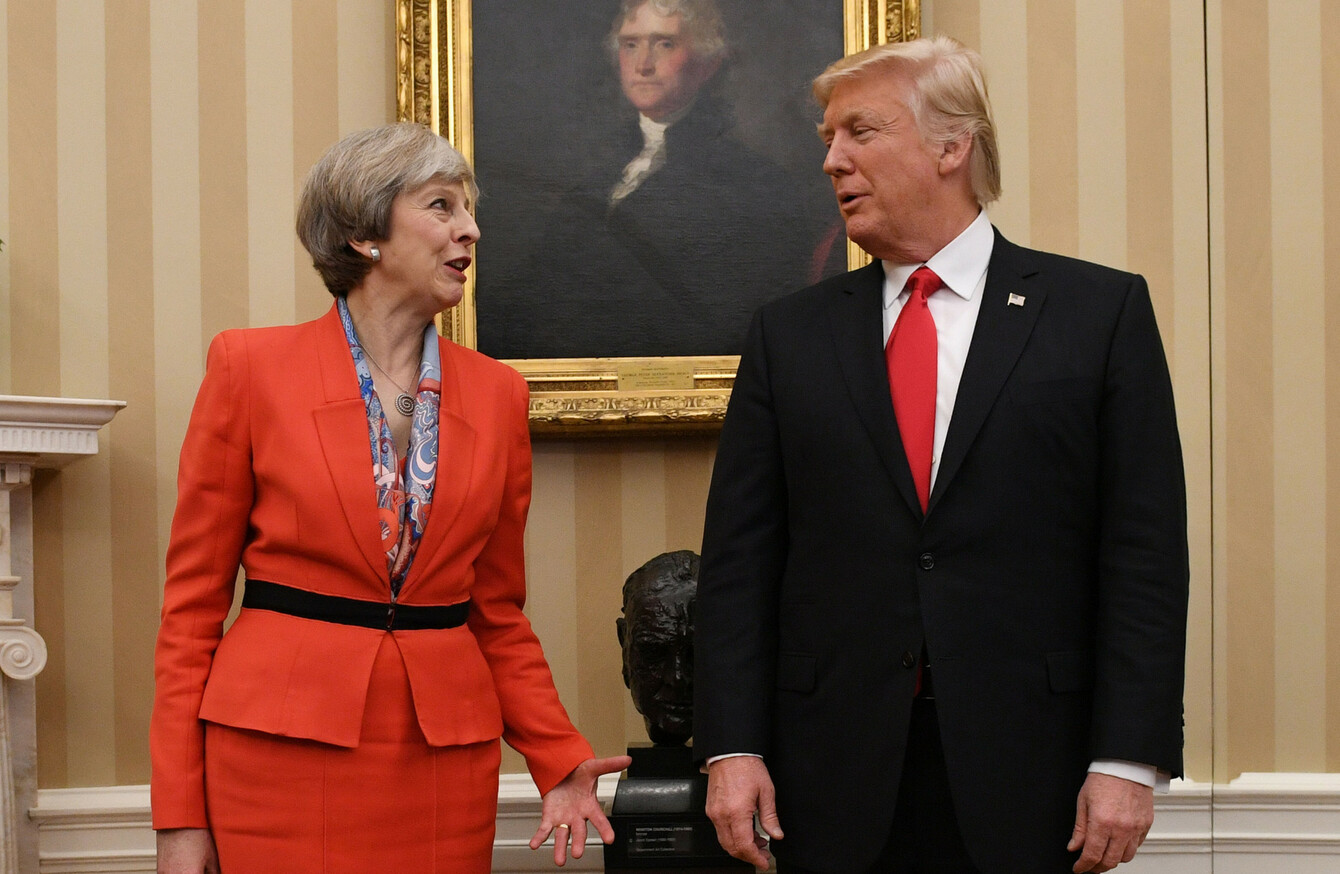 Image: Stefan Rousseau
Image: Stefan Rousseau
US PRESIDENT DONALD Trump and British Prime Minister Theresa May have vowed to end chemical weapon attacks in Syria, drawing a red line ahead of possible military action.
"The president and prime minister agreed not to allow the use of chemical weapons to continue," the White House said in a statement after a call between Donald Trump and Theresa May.
Meanwhile, Trump has abruptly cancelled his first trip to Latin America, hunkering down in the White House as he faces momentous decisions about military strikes in Syria.
In a statement that surprised even some White House staff, press secretary Sarah Sanders said Trump's trip to Peru and Colombia – set to get underway on Friday – had been scrapped.
"The president will remain in the United States to oversee the American response to Syria and to monitor developments around the world," she said.
Trump had already cut the visit short twice – from five days to three – and, finally, to none.
The combative US president had been expected in Peru for the Summit of the Americas, where he was likely to face protests and awkward meetings with leaders who have bristled at his repeated portrayal of Latino immigrants as rapists and thugs.
Vice President Mike Pence will represent the United States in Lima, his aide Jarrod Agen said, adding that the former lawmaker would also meet Venezuelan dissidents.
Trump is still expected to travel to his Mar-a-Lago holiday home in Florida next Monday, where a summit with Japanese Prime Minister Shinzo Abe will go ahead.
But until then Trump will remain in Washington – as will Pentagon chief Jim Mattis, who also has postponed planned weekend travel – as several gathering storms converge on the White House.
Previous comments
Yesterday, the Republican leader promised that the "heinous attack on innocent Syrians with banned chemical weapons" would be "met forcefully".
It was not immediately clear whether that decision would be delayed by the news that a chemical weapons watchdog will be allowed access to Douma, the site of the attack, where at least 40 people were killed.
The Syrian regime and its backers in Moscow and Tehran have denied the attack took place, or suggested it was a "false flag" operation by rebels.