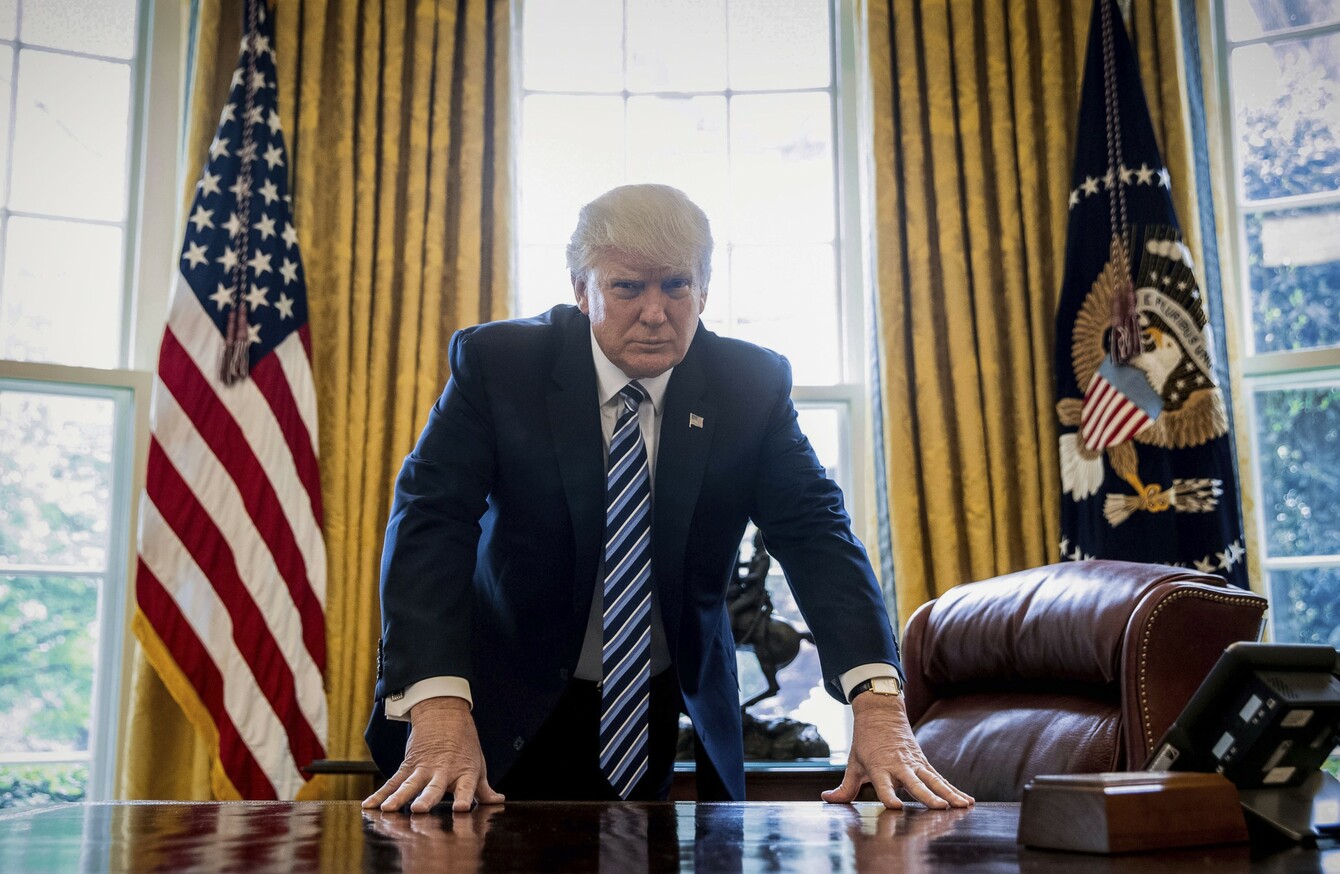 Image: Andrew Harnik
Image: Andrew Harnik
US PRESIDENT DONALD Trump reaches a landmark 100 days in office tomorrow.
His time has been punctuated by a number of things; international tensions, trouble with his cabinet and staff and, of course, copious tweets.
The world's most powerful man had sent 486 tweets as of yesterday lunchtime, meaning he will average around 4.8 a day by day 100.
But what have been in those tweets? The team at Twitter crunched the numbers and found that these are Trump's most tweeted words from his @RealDonaldTrump account:
Great
America/American
 News/Media
Jobs
Today
Fake News
Thank
People
 Big
Country
And who is he tweeting at? The most used handles in his tweets are:
@Whitehouse
@NYTimes & @foxandfriends (tie)
@FoxNews
@VP
@CNN & @ POTUS
Unsurprisingly, his most used hashtag is #MAGA. And this, sent in the wake of protests against him, is the most retweeted of his tweets:
Trump was most mentioned on day one, 20 January, but his travel ban on some Muslim majority countries, his border wall executive order and his claim Barack Obama had his wires tapped all make it into his busiest days.