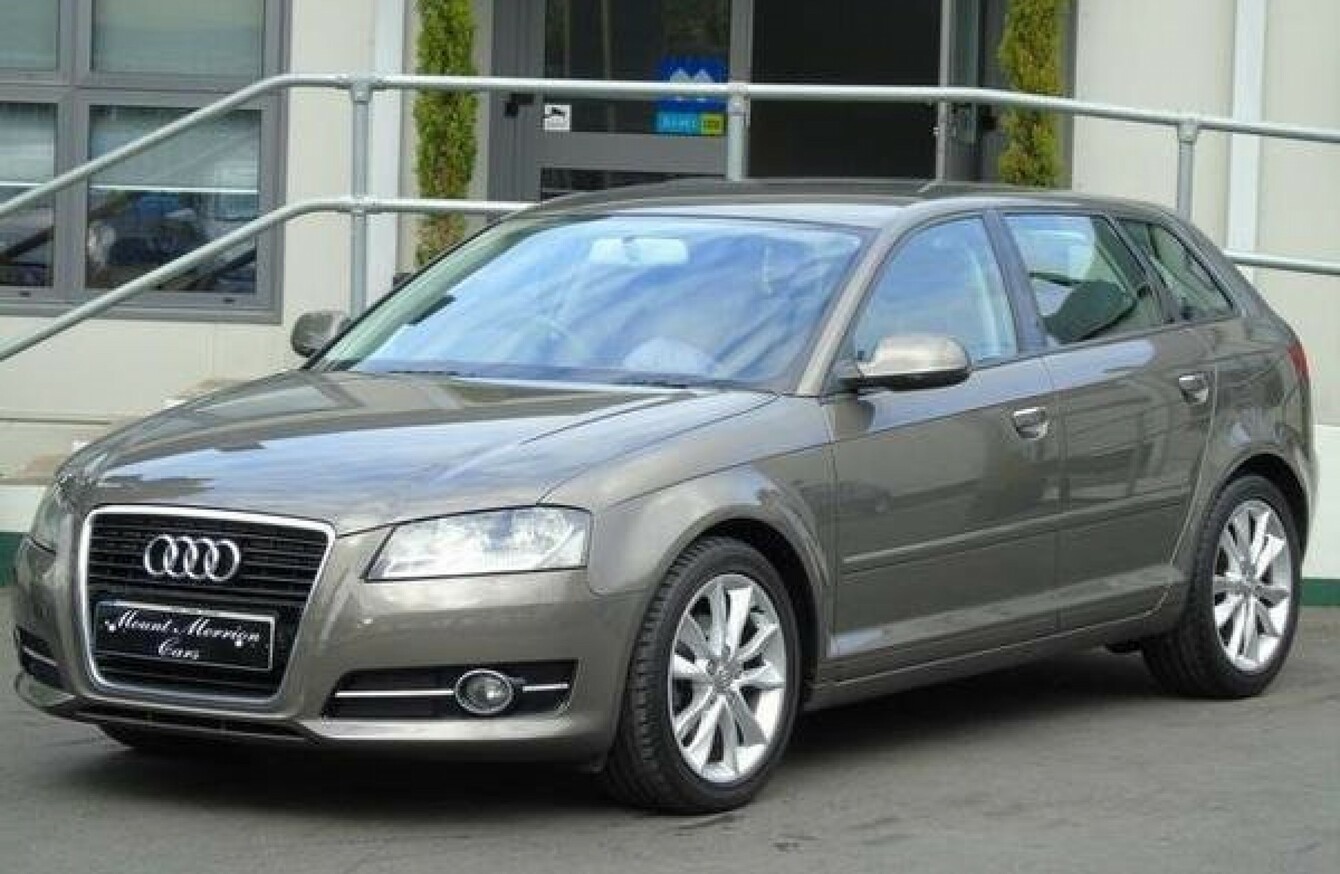 Image: Mount Merrion Cars
Image: Mount Merrion Cars
LOOKING FOR A car that is practical and has decent handling and stylish looks inside and out? Then this 2013 Audi A3 Sportback for €16,900 is worth considering.
Sportback is Audi speak for five-door, so this is the five-door version of the three-door A3. The doors provide extra practicality, and the additional length means there is more leg room for rear passengers, too. The boot holds 380 litres with the seats up and 1,220 litres with the rear seats folded, which beats most of its rivals.
Although not as sleek looking as the three-door version the Sportback is still a good looking car and the cabin is stylish and of high quality. This particular model comes with 17-inch alloy wheels and a lovely three-spoke leather steering wheel.
This particular model comes with the frugal 1.6-litre TDI engine with low emissions of 99g/km and fuel consumption of 3.8 litres/100km. It has plenty of mid-range torque, which makes easy work of overtaking and the engine is smooth and refined.
Overall, this posh hatchback is a top seller as it is a spacious, well made and economical car especially in this guise.
Audi A1
If you are looking for a car with the Audi badge, don't need as much room as the A3 but still want five doors and a hatchback style then this 2013 Audi A1 Sportback for €13,950 could be the car for you.
It looks similar to the A3 but it is smaller both inside and out. It has a smaller boot too. The cabin is well laid out and has a top quality finish to it, much like the A3.
The A1 is light and nimble to drive and more fun on the road than the A3 – that's down to its smaller size and shorter wheelbase. However the suspension isn't as supple as that of its big brother. The A3 absorbs lumps and bumps better and is more comfortable to drive on longer journeys. But the A1 is great around town and really easy to manoeuvre.
Both cars are great options, the only major difference between the two is the size. These are both 2013 cars with a 1.6-litre diesel engine with manual gearboxes. They are both very well specced – the A1 is cheaper but the A3 has fewer kilometres on the clock.
So, if you want a great car for the city choose the A1, if you have tall passengers or do long distance drives then choose the A3.