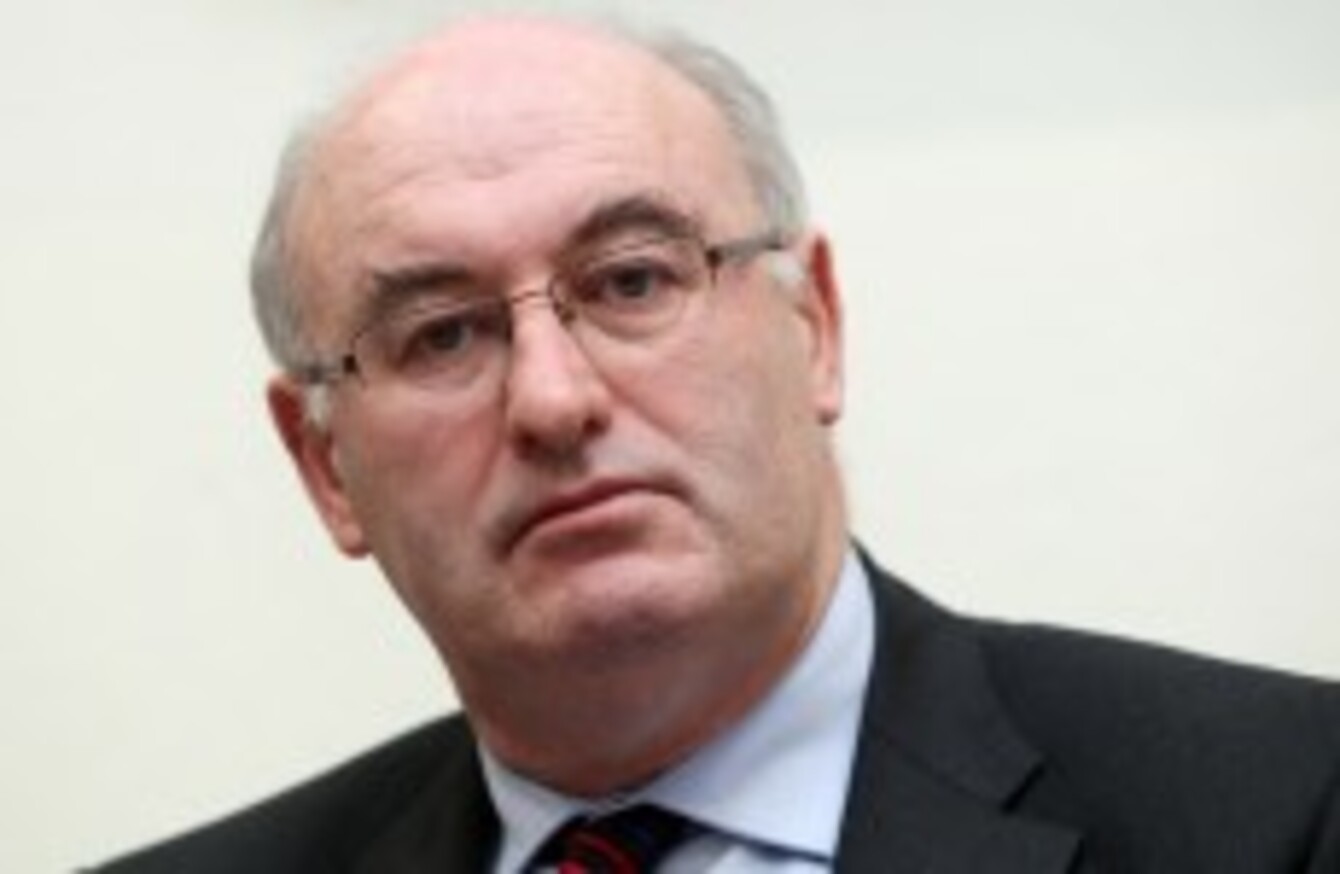 Phil Hogan
Image: Sam Boal/Photocall Ireland
Phil Hogan
Image: Sam Boal/Photocall Ireland
DONEGAL COUNTY COUNCIL is on the verge of collapsing after it failed to agree on a budget for 2014 in the early hours of this morning and councillors now have until next Monday to vote through spending plans.
If councillors fail to agree on their spending plans for the year ahead then Environment Minister Phil Hogan has the power to remove them from office and put in place a special commissioner.
With Fianna Fáil and Sinn Féin looking to send a message to the government over austerity measures and particularly water charges, councillors voted 15 to 13 against budget proposal following various lengthy meetings over the past three days which included 21 adjournments.
Under the Local Government Act, local authorities are required to adopt their estimates for the year within a timeframe laid down by the Minister for the Environment.
For county councils this means that they had to hold their meeting between the period 24 November and 13 January with the latter date being the deadline for agreeing and voting on budget measures.
If councillors can't vote through a budget then the council can't function or, in the words of the Department of Environment, it is a "clear contravention of the council's statutory functions".
Under Section 216 (1)(e) of the Local Government Act 2001 if a local authority "refuses or wilfully neglects to comply" with the Act then the Minister has the power to remove the members from office.
Hogan's choice
This leaves the Minister with two options. He can, and it seems likely this will happen in Donegal's case, appoint a special commissioner or commissioners at the council's expense to enable it to function.
The commissioner then works with the local authority manager, in this case Donegal county manager Seamus Neely, to formulate a budget for the year.
Only when councillors agree and vote through this budget can they be reinstated and the council can be reconstituted.
#Open journalism No news is bad news Support The Journal

Your contributions will help us continue to deliver the stories that are important to you

Support us now
Councillors remain councillors but they are not a council until they have a budget to spend.
The other option is for Hogan to agree to extend the time councillors have to formulate and vote through a budget while warning them of the consequences (i.e. option one) if they don't.
The Department of Environment explained: "A formal Order is signed by the Minister to effect the departure. In informing the local authority of the Minister's decision, the authority is also reminded that should it again fail to adopt a budget the Minister may exercise his powers to remove the members from office."
A spokesperson for the department declined to comment on the situation in Donegal saying it would not be appropriate to comment on what remains a matter for the county council.