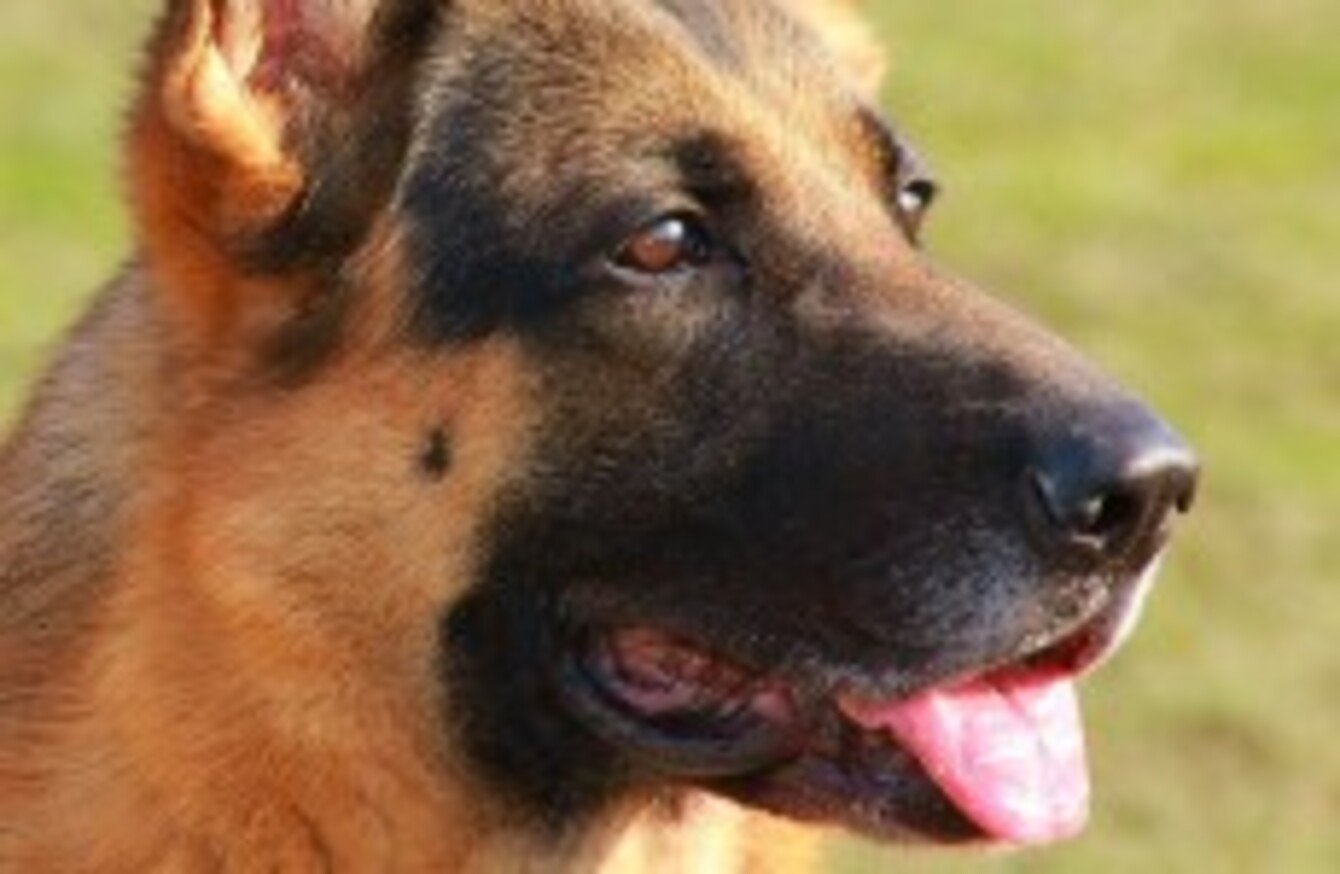 File photo
Image: Wikimedia Commons
File photo
Image: Wikimedia Commons
AN APPEAL HAS been issued for information about the brutal killing of a dog in Donegal over the weekend.
A two-year-old German Shepherd named 'Rex' was found dead in a shed at Ard Baithin in the village of St Johnston in east Donegal last Saturday morning.
The dog had been stabbed five times and had its throat slit. Trevor Peoples, the dog's owner, was said by his sister Eva to have been "shooken up" by the discovery of the dog's body last weekend.
A reward, which is now in excess of €1,000, has been offered by the group Pets in Distress Donegal for information leading to an arrest and conviction in the case.
Speaking to Highland Radio, Peoples' sister Eva described what happened: "Someone broke into the garden on Friday night or the early hours of Saturday morning, broke the lock off the door and took the barrel and stabbed the dog fives times and slit his throat.
"The dog was kept in the shed and someone must have known what they were doing," she told the station, adding: "I don't why someone would do something like that there."
Gardaí said they were investigating the circumstances surrounding the discovery of the dog who is said to have died between the hours of midnight and 8.30am on Saturday morning.
Donegal Daily reports that the death has had a damaging effect on the family in light of the recent death of their mother Sheila Peoples, 50, following a battle with cervical cancer.