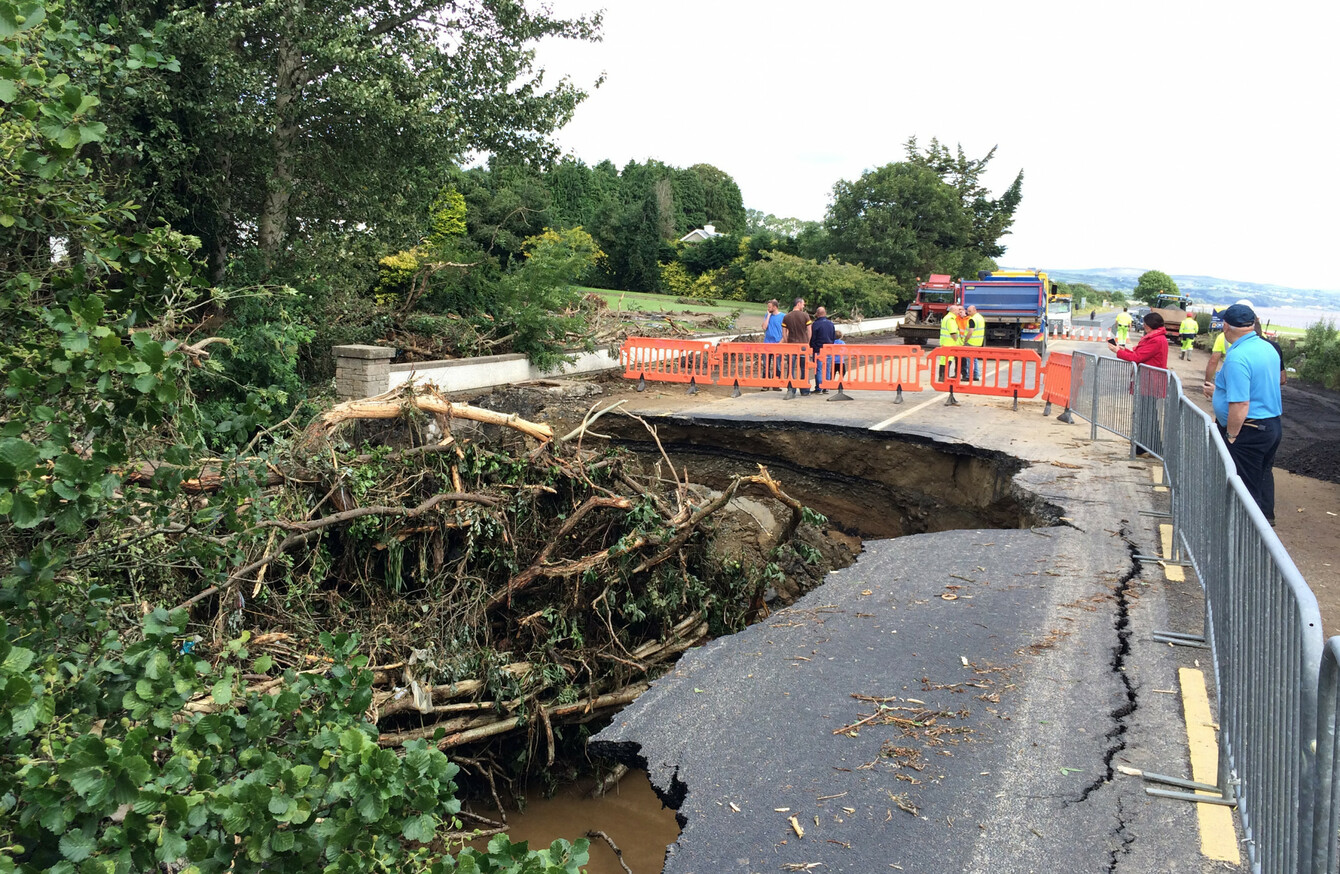 Parts of Donegal and Derry were left stricken by the flooding.
Image: Brian Hutton/PA Images
Parts of Donegal and Derry were left stricken by the flooding.
Image: Brian Hutton/PA Images
OVER 60 FAMILIES have received financial assistance since the flash flooding in Donegal, with 40 more families receiving help in securing emergency accommodation.
The north-west was hit with devastating floods during the week, after a month's worth of rain fell in just a few hours.
Homes were destroyed, roads uplifted and farmland ruined in the wake of the floods, with the army being sent in to aid relief efforts.
Today, Donegal TD, and government chief whip, Joe McHugh said that several dozen families had received financial aid since the humanitarian assistance scheme was activated on Thursday.
He said: "Staff from across the division including Sligo have been travelling in to assist in the areas most affected and are also volunteering to cover emergency on call over evenings and weekends.
"The Department [of Social Protection] had a presence in the Buncrana GAA club today along with a number of other agencies involved and are available to assist anyone affected.
We continue to call on anyone in need to get in contact with the Department of Social Protection. Cash payments are there for all those who lost clothes and possessions in the flood.
McHugh urged people who may not have qualified under stage one of the scheme to make contact via council offices in Buncrana and Cardonagh as the funding supports enter stage two.
Stage one provides emergency income supports in the immediate aftermath of an event for food, clothing and person items.
Stage two involves the replacement of white goods and basic furniture. McHugh said once the full extent of the damage to houses is known, then this payment can be made available to families.
Stage three, then, involves long-term supports which could take some time to come into effect. This would include plastering, relaying of floors, electrical re-wiring and painting.
McHugh singled out workers at Donegal County Council, who have worked round the clock across the county all weekend.
He added that the Department of Social Protection is holding a clinic in Carndonagh tomorrow where anyone affected by the flooding can seek financial assistance.
Yesterday, Minister of State for Flood Relief Kevin "Boxer" Moran said that the State should set up a dedicated emergency relief agency for situations such as this.
Fianna Fáil were critical of the government's response, meanwhile, saying that more supports should be offered to farmers affected by the flooding by the Department of Agriculture.