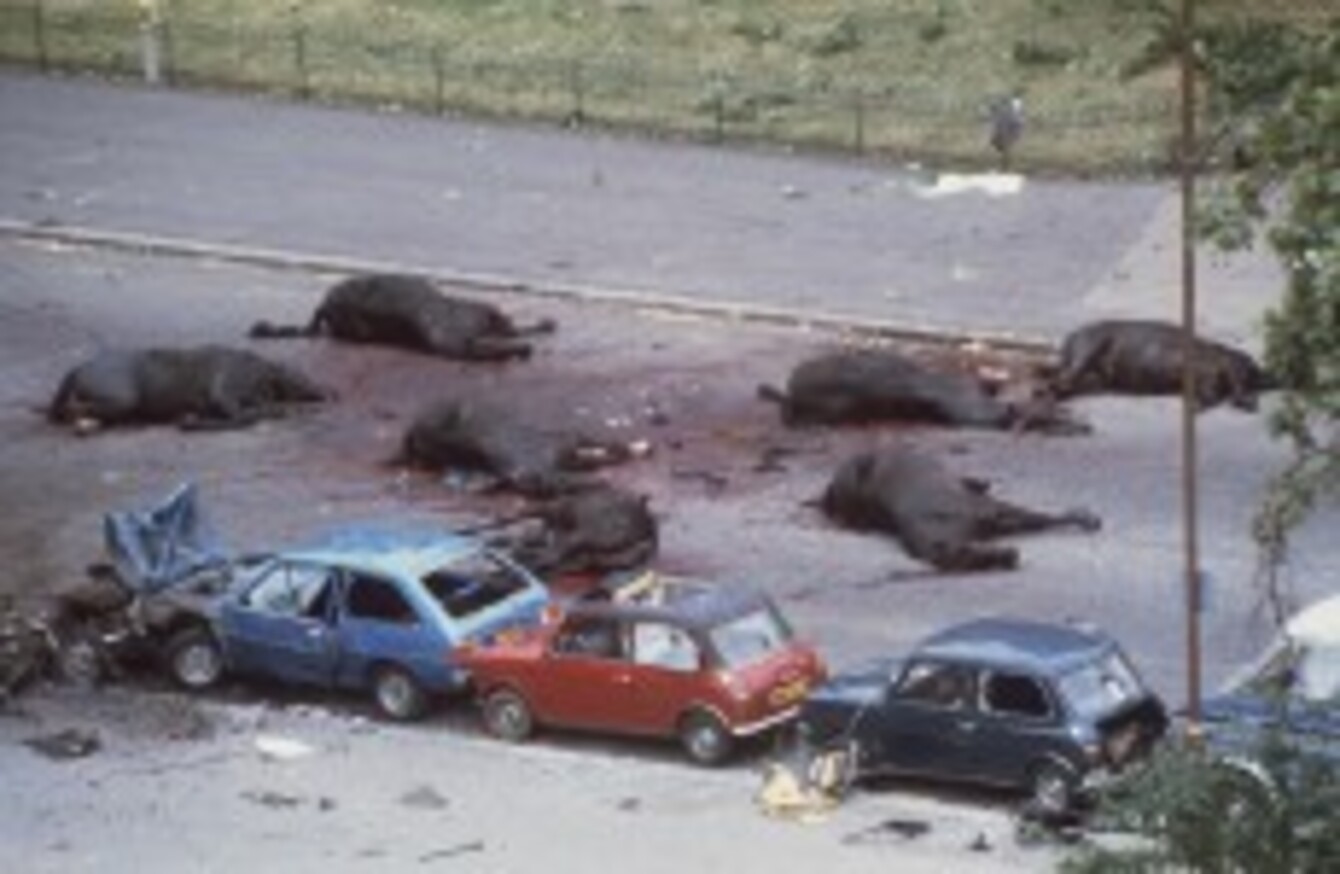 The scene at Hyde Park on 20 July 1982
Image: PETER KEMP/AP/Press Association Images
The scene at Hyde Park on 20 July 1982
Image: PETER KEMP/AP/Press Association Images
A 61-YEAR-OLD man from Donegal has been charged in relation to an attack in London's Hyde Park that killed four soldiers in July 1982.
John Anthony Downey is due at Westminster Magistrates Court later this afternoon charged with the murder of Roy John Bright, Dennis Richard Anthony Daly, Simon Andrew Tipper and Geoffrey Vernon Young – all members of the Royal Household Cavalry who were travelling from their barracks to Buckingham Palace for the Changing of the Guard.
The Donegal man is also charged with the unlawful and malicious use of an explosive substance of a nature likely to endanger life or to cause serious injury.
The nail bomb, which was hidden in a car, detonated on South Carriage Drive was linked to the IRA. Four soldiers and seven horses that were on ceremonial duty were killed. Just two hours later, a second explosion occurred in Regent's Park, killing seven military bandsmen.
Downey was arrested at Gatwick Airport last Sunday.
PA/PA Archive/Press Association Images