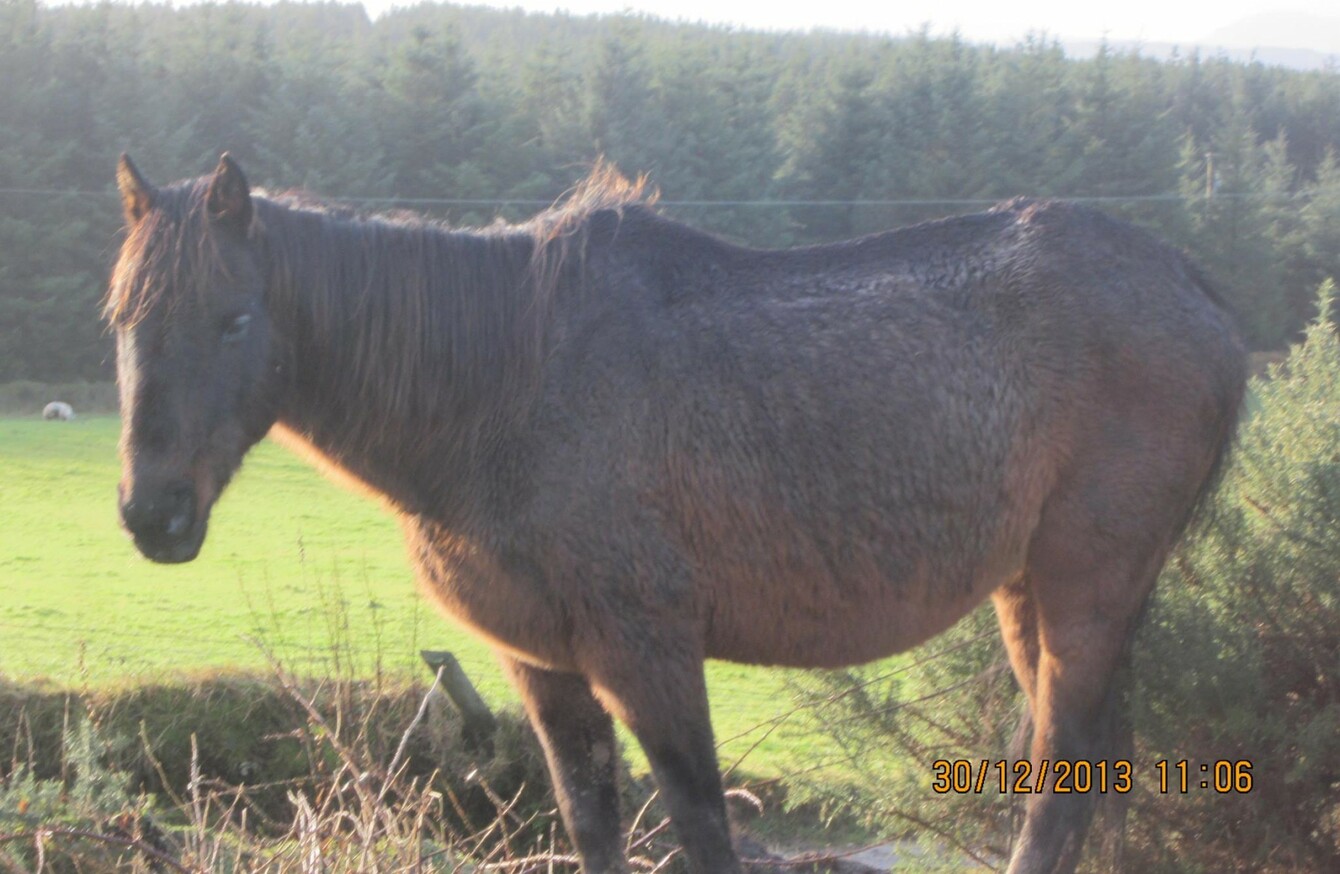 A DONEGAL MAN who pleaded guilty to causing unnecessary suffering to eleven horses was fined €500.
The case came about after gardaí and ISPCA Inspector Kevin McGinley discovered 11 horses during a visit of lands in December 2013.
McGinley said, "There was no grass available and I could not see any supplementary food. Shelter was very minimal given the fact it was the end of December and the only water available was from a drain.
Some of the other horses were in very poor body condition with their back bones and ribs clearly protruding. I observed a brown horse trying to eat bushes in search of food.
Inspector McGinley said he contacted the Department of Agriculture vet for assistance and four horses were put down to prevent further suffering.
When the equines were scanned for microchips, only one was found to be chipped and none were registered to the man in question.
McGinley added, "This was a horrific form of cruelty and it was unfortunate that these defenceless animals had to ensure such suffering".
If you suspect an animal is being cruelly treated, neglected or abused, please contact the ISPCA National Animal Cruelty Helpline in confidence on 1890 515 515 or report online on at ISPCA.ie.