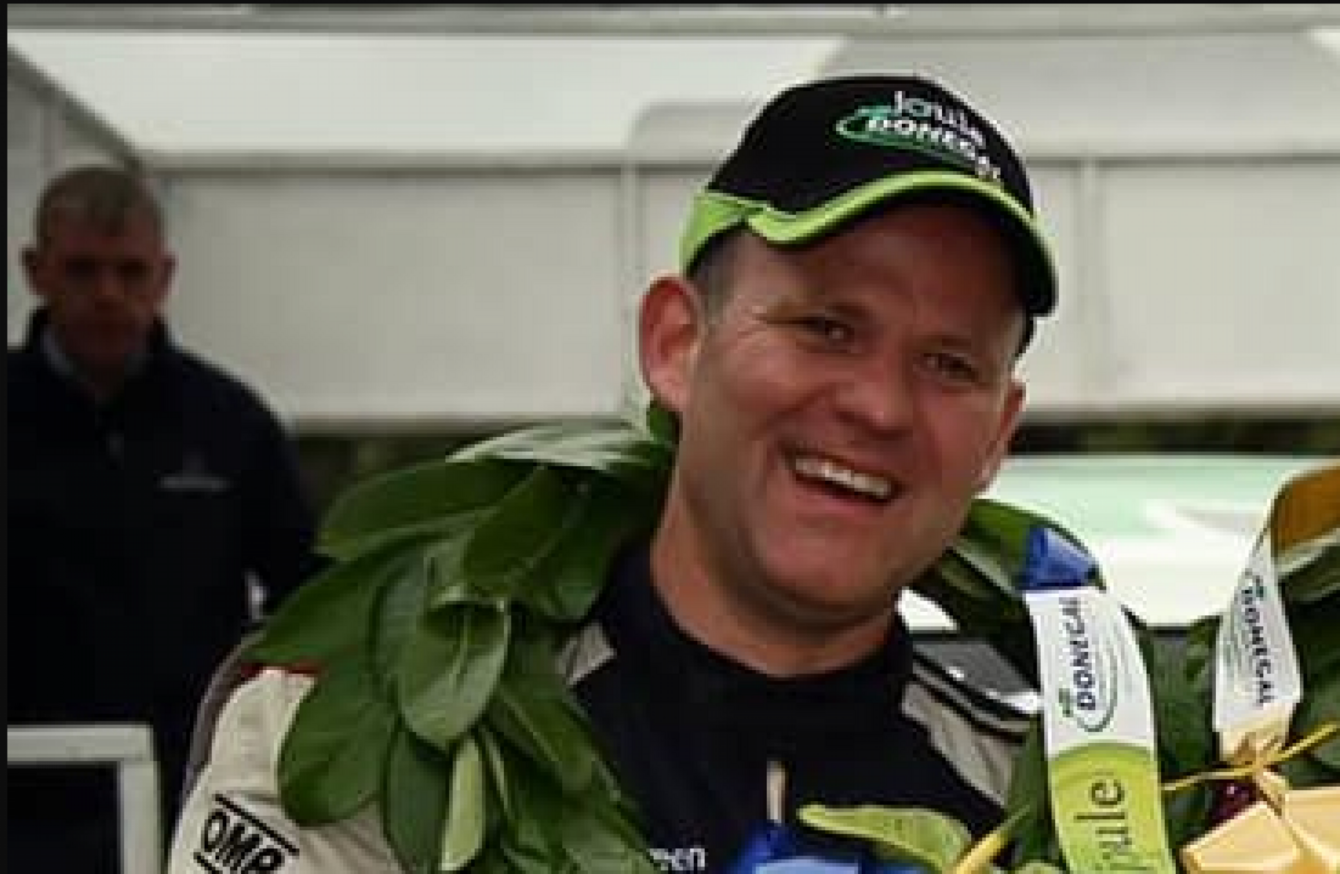 Image: Facebook.com
Image: Facebook.com
Updated Jun 23rd 2019, 7:25 PM
A MAN WHO died in the Donegal International Rally this afternoon has been named as Fianna Fáil councillor Manus Kelly. 
Mr Kelly was a prominent businessman and a three-time winner of the competition and was recently elected as a Fianna Fáil councillor on Donegal County Council.
The final three stages of the annual rally were cancelled following today's incident.
In a statement this afternoon, the Donegal Motor Club, which organises the annual event, said the incident happened at around 12.30pm.
Paying tribute this evening, Fianna Fáil leader Micháel Martin described Mr Kelly's racing abilities as "limitless".
"He was widely respected and loved by all of the rally community here in Ireland," he said.
"Manus had just embarked on a promising career in local politics having recently been elected to Donegal County Council representing the Fianna Fáil party."
"It was obvious throughout his recent election campaign that he was passionate and entirely committed to serving the people of the Letterkenny electoral area which he cherished."
Martin offered his condolences to Mr Kelly's wife Bernie, his five young children, his parents Jacqueline and Donal, and to his eight siblings.
An investigation is now under way and will be assisted by Motorsport Ireland and Donegal Motor Club. 
"Motorsport Ireland and its affiliated clubs are recognised internationally for operating to the highest standards of motorsport safety for competitors and spectators in line with the best practice of the FIA (governing body)," the statement said. 
"The entire motorsport community extends its fullest sympathy to the family of the bereaved."
It is understood the incident happened on the Fanad Head loop during stage 15 of the race, leading to the suspension of the final two stages of the event as a result.
The three-day annual event take place in June. Over 200 competitors took part in this year's event. 
With reporting from Stephen McDermott