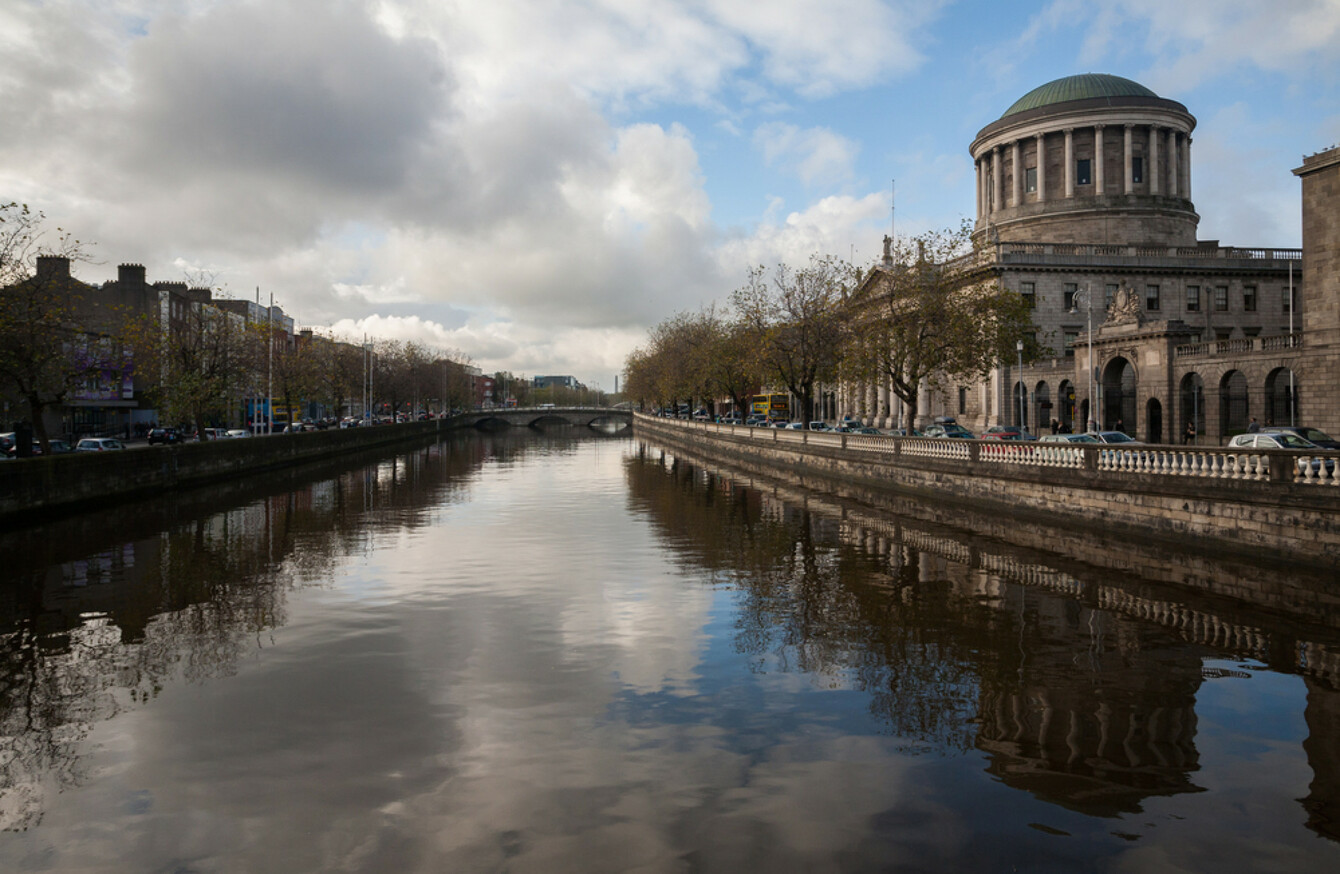 Image: Shutterstock/David Soanes
Image: Shutterstock/David Soanes
A JUDGE TOLD a claimant not to refer to her as "love" when addressing her during what was described as an exaggerated and unsuccessful €60,000 damages claim in the Circuit Civil Court today.
James Flynn, a 46-year-old salesman at outdoor markets throughout Munster, kept addressing defence counsel Adrianne Fields as love but when he adopted the same amorous approach with the court, Judge Sarah Berkeley told him: "Don't call me love."
Flynn, of St Mary's Terrace, Rathkeale, Co Limerick, had sued Dublin City Council roads engineer Alec Dundon, of Primrose Avenue, Phibsborough, Dublin 7, for damages for injuries arising from a rear ending at a Toll Plaza, at Clonadacasey,  Portlaoise, Co Laois, on 15 October 2015.
When reprimanded by Judge Berkeley, he made no such further endearing asides to the court and addressed Fields thereafter as lady.
Fields, who appeared with Fiona Mockler of Newman Solicitors, Dublin, for Dundon, told the court liability was conceded in the case which had become an assessment of damages only.
Flynn told the court that he was a passenger in a box van driven by his brother-in-law Michael O'Brien which had been reversed into by Dundon's car at the Toll Plaza.  Despite wearing his seat belt he had been slapped forward against the dash, injuring the left side of his neck and shoulder.
He said he suffered occasionally from loss of memory and gave various estimates of speeds between 40 to 70 miles an hour that the van may have been approaching the Toll Plaza when Dundon reversed at speed into the front of the van as he "attempted to jump lanes".
Flynn said he had been taken to hospital by ambulance but had little memory of exactly how the accident or his injuries occurred.  He could recall a loud bang when the vehicles collided and hitting the dash.
Flynn explained from the start of the case that he suffered from a serious ear infection which made him very hard of hearing and all participants in the case had agreed they would raise their voices so that he could hear them.
Hard of hearing
Then at one stage he said he was becoming frightened because of the manner in which Fields was "roaring" at him, Judge Berkeley reassured him in a moderate voice that voices had to be raised so he could hear them.
"It appears you are hearing certain things without difficulty, may I add," Judge Berkeley told him.
Fields said Dundon was conceding he had reversed into the front of Flynn's brother-in-law's van but defence witnesses would be alleging the collision was a very minor tip of the bumpers.
Facing a barrage of questions during Fields' cross examination about the accident and medical examinations, Flynn referred on several occasions to his intermittent loss of memory and said he may not have heard or may have misunderstood questions put to him by a doctor examining him on behalf of the defendant.
He denied that a pain in the left side of his neck on the day of the accident had magically jumped to the right side when only recently examined by the defence doctor.
He agreed he had sued for damages in accidents in 2002, 2003, 2004, 2007 and 2010 and, while having withdrawn some of them, had been awarded €90,000 in an accident in which he had suffered serious leg injuries.
When an engineer for Dundon played back a CCTV recording for Judge Berkeley of the vehicles slowly approaching the Toll Plaza and stopping, the judge directed it be considered by both Flynn's and Dundon's legal teams.
A very short time later counsel for Flynn told Judge Berkeley hat having viewed the footage and having spoken to Flynn his client had decided to withdraw his claim.
Judge Berkeley ordered that Flynn pay the legal costs of the case. She said that while there was a reference to his hearing problem in his medical reports there had been no mention of any loss of memory.  "The case having been withdrawn mid trial, costs follow I'm afraid," Judge Berkeley said.
Comments are closed for legal reasons