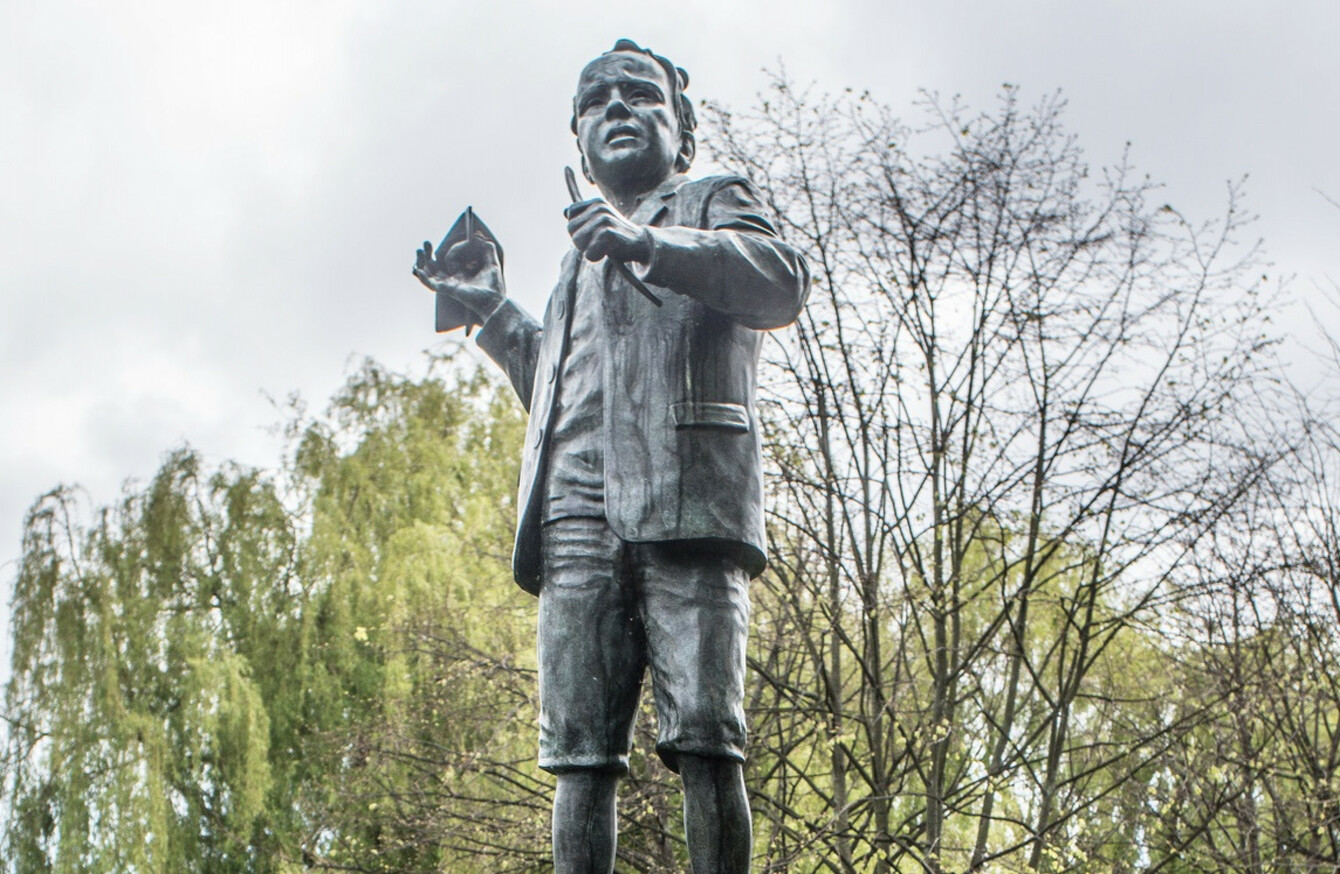 Image: Flickr/William Murphy
Image: Flickr/William Murphy
NESTLED IN THE Dublin 6 suburb of Ranelagh is a statue of a young boy holding a paper plane. If you've ever ventured into Ranelagh Gardens, the small park behind Ranelagh village, you'll spot him standing near the lake.
The statue is a tribute to a man who was known for flying objects that were far larger than paper planes, though.
Richard Crosbie rose to fame as Ireland's first aeronaut in the late eighteenth century, and Ranelagh Gardens was the location for his first manned air balloon flight in 1785 – one of three he carried out in Dublin that year, according to History Ireland.
The Crosbie statue, made by Mayo-based sculptor Rory Breslin, was unveiled there 223 years later, in 2008.
Crosbie was born in Baltinglass, Co Wicklow in 1755. According to an 1878 biography written by Alfred Webb, he had an early aptitude for engineering, and tested out his manned balloon flight plans with "by sending cats up in cars attached to small balloons." 
The balloon launch day in 1785 was a glamorous affair by all accounts, with thousands of people present to watch. Webb's biography cites a report from the time, describing the "beautifully painted" balloon, emblazoned with a coat of arms.
Crosbie, meanwhile, wore "a robe of oiled silk lined with white fur" with a quilted satin waistcoat and breeches, plus a leopard skin cap. Stylish or what?
The total airborne journey time was about ten minutes, and Crosbie's flight finished successfully on Dublin's North Strand. After his success in Ranelagh, Crosbie had a couple of less successful attempts, including one that May that earned him the critical title of a "balloon schemer" in the Freeman's Journal.
Crosbie's final Irish balloon flight was in 1786 in Limerick. According to History Ireland, it was a more relaxed affair, lasting three hours with no specific destination in mind. While in the air, Crosbie enjoyed "a meal and a bottle of wine" from the comfort of his basket. 
After a stint in the US, Ireland's balloon schemer returned to Ireland and lived out his remaining years in Dublin, where he died in 1824, aged sixty-nine.