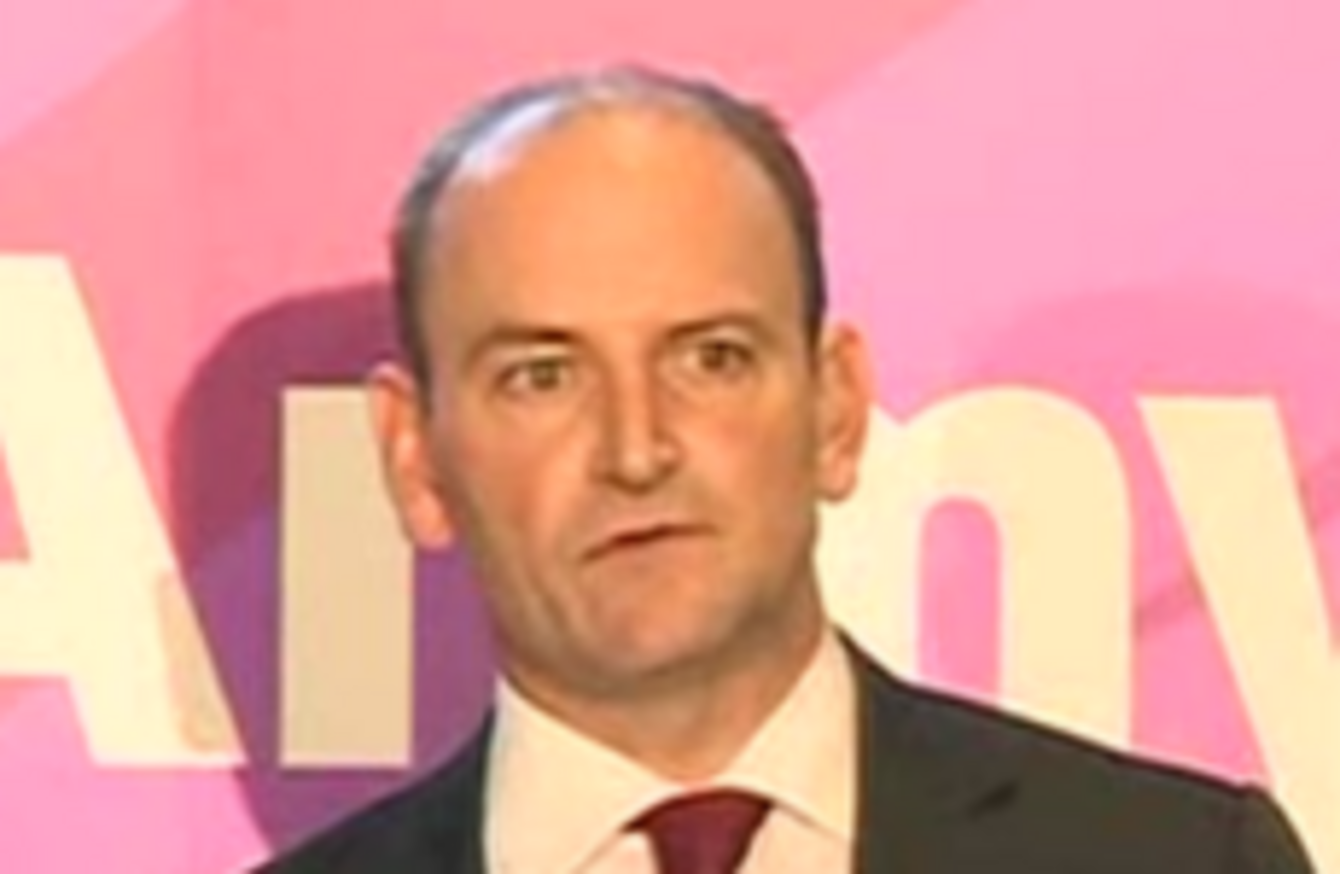 Douglas Carswell announcing his decision to join UKIP this morning
Image: Sky News
Douglas Carswell announcing his decision to join UKIP this morning
Image: Sky News
A CONSERVATIVE PARTY MP has defected to the UK Independence Party (UKIP) in a surprise move that is a major blow to Prime Minister David Cameron.
Douglas Carswell, a Eurosceptic MP, said that not only has he now joined UKIP but he will immediately resign his parliamentary seat and run in the by-election under his new party affiliation.
He said that Cameron and senior members of the Conservative Party were not "serious about real change" in the UK's relationship with Europe.
"It's above all the failure to deliver on the promise of political reform that has driven me to be here today," he told a press conference this morning.
"Europe's the one continent on the globe that is not growing… Yet who in Westminster, who among our so-called leaders is prepared to envisage real change?"
Of the Prime Minister, Carswell said: "I happen to like David Cameron, I'm not expecting him to reciprocate that now. He's a nice person, he's just not serious about change."
The Clacton MP's decision gives UKIP representation in the House of Commons for only the second time after former Tory MP Bob Spink who was briefly a UKIP MP in 2008 before being designated an independent.
If successfully re-elected in the by-election Carswell will become UKIP's first directly-elected MP. He had a majority of over 12,000 at the last general election having been first elected to parliament in 2005.
"How do I rate my chances? I don't know. I might lose," he told the media.
UKIP is targeting a number of parliamentary seats in next year's general election where it is expected to benefit from growing euroscepticism in the UK and disillusionment among some Conservatives with the party's attitude to Europe.
One of these includes South Thanet in Kent where its outspoken party leader Nigel Farage will be the UKIP candidate and favourite to take the seat.
Farage said today that Carswell's decision is "the bravest, noblest, most honourable thing I've seen in British politics in my life".