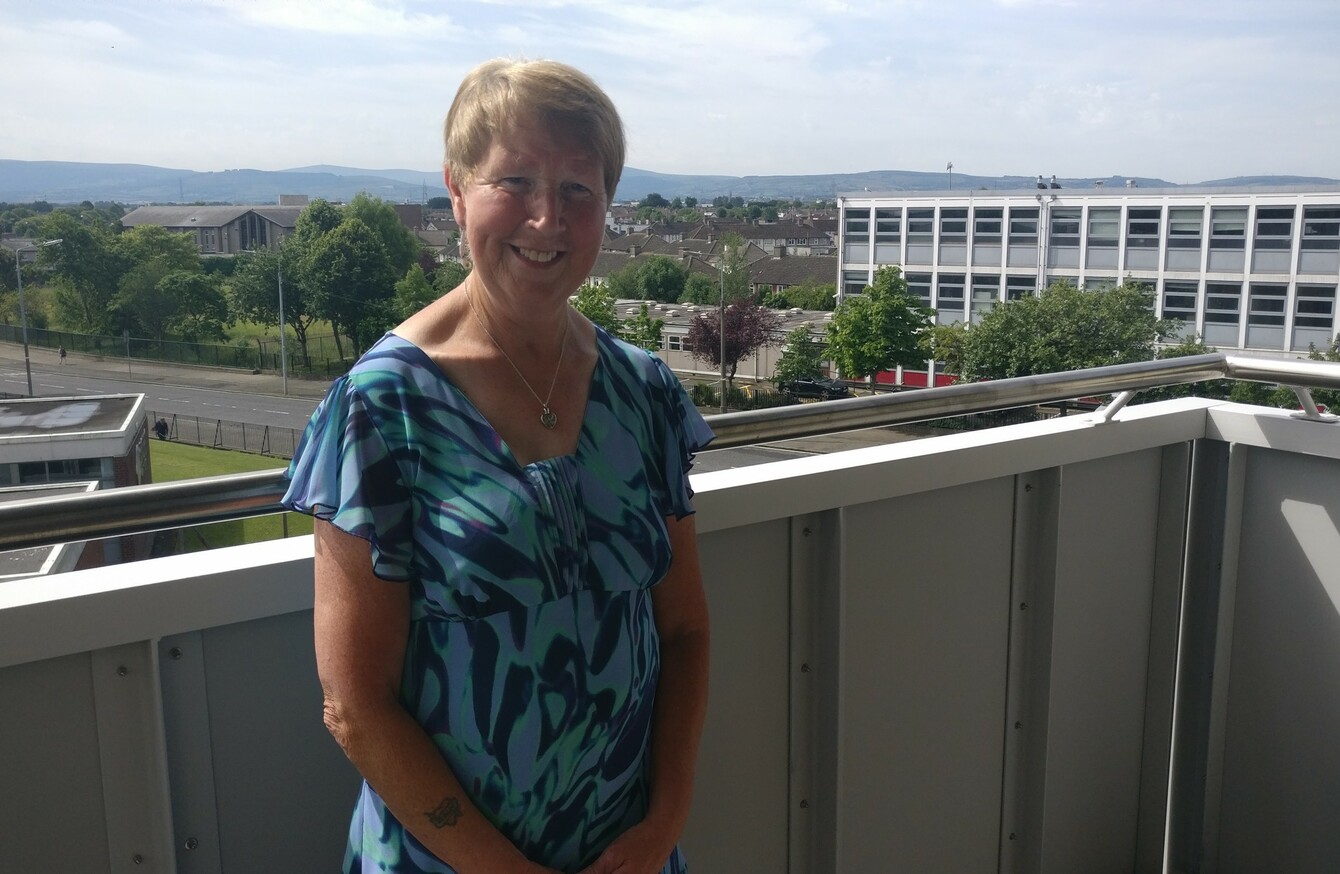 Ann Uzell who recently downsized her home.
Image: Cormac Fitzgerald/TheJournal.ie
Ann Uzell who recently downsized her home.
Image: Cormac Fitzgerald/TheJournal.ie
ANN UZELL LIVED in her home in Ballyfermot for 40 years and raised six children there.
The Dublin woman – who will turn 70 next month – will later this week move into her new apartment in nearby Annamore Court in Chapelizod/Ballyfermot.
The 70-apartment complex was officially opened yesterday by new Housing Minister Eoghan Murphy. It is operated by Dublin's oldest social housing charity the Iveagh Trust.
The €10 million scheme was completed in 18 months from when construction began, at the cost of €144,000 per unit. It was formerly a derelict sheltered housing scheme which was renovated as a joint project between the Trust and Dublin City Council.
Ann received the keys to her apartment yesterday. She had decided two years ago to give up her four-bedroom council home of 40 years and allow it to be used for a new family.
"I'm on my own now so what's the point of having a big huge house when you're on your own," Ann told reporters on her balcony yesterday.
So I decided to give it back two years ago, but I didn't think I'd get one so quickly.
So what does Ann think of her new apartment?
It feels great; it feels fabulous. It's airy and there's some space so I'm absolutely mad about it.
The view from her third-floor balcony looks down onto Ballyfermot and the Church of Our Lady of the Assumption, where Ann made her Communion and was married.
It was important to her when she was giving up her home to get a new place near the local community.
Downsizing 
Ireland is in the midst of a housing and homelessness crisis unparalleled over the past number of decades. The Iveagh Trust said that by people like Ann downsizing and moving to their one-bedroom apartments, it frees up space for people in need.
The Trust said that 86 new beds should become available as a result of people moving to Annamore Court.
"I think it's nice to be able to give a young family a start in life," said Ann.
"I don't think you should have a big house if you're on your own. I kind of felt guilty living in a big house on my own.
There's so many people out there looking for house so I just felt very guilty living on my own.
Ann said she will miss the home she had, but was ready to move on and make new memories in her apartment.
"There's 40 years of memories up there in the house I was in. I had lovely memories now in the house that I was in so I think I'll be very happy here," she said.