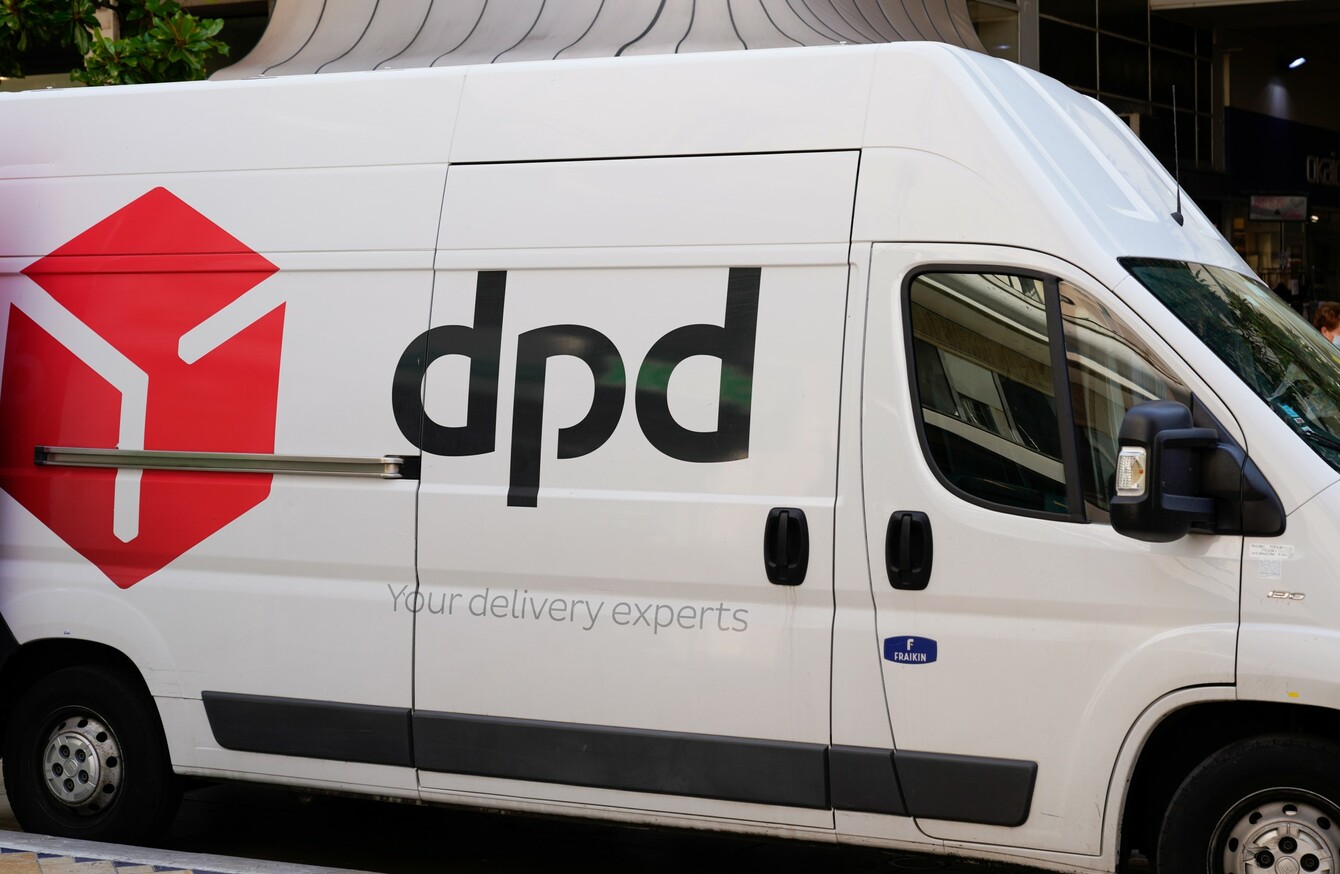 Image: Shutterstock/sylv1rob1
Image: Shutterstock/sylv1rob1
Updated Jan 8th 2021, 11:32 AM
PARCEL DELIVERY COMPANY DPD UK has said that it will be pausing all its road delivery services from the UK to Europe, including Ireland, as it deals with the customs changes caused by Brexit. 
These services will be paused until at least Wednesday 13 January, the company said this morning. 
In a statement, DPD said that it's been a challenging few days for its teams as the UK leaving the Single Market and Customs Union has required "significant changes" to the way it takes parcels cross-border.
It said: "It has now become evident that we have an increased burden with the new, more complex processes, and additional customs data we require from you for your parcels destined to Europe. This has placed extra pressure on our turnaround and transit times.
"We are seeing up to 20% of parcels having incorrect or incomplete data attached, these will have to be returned to you so that the required data can be provided.
"In addition to this we are seeing delays and congestion at UK ports and more rigid requirements for channel crossings."
DPD UK said the pausing of services until 13 January will give it a chance to "validate the data we have in our system, reduce the delay and give you the opportunity to give us the correct data we need in order that we can export, from next week, successfully". 
It said an update will be provided on Tuesday 12 January. 
It added that in future parcels sent to DPD UK with incorrect or incomplete data will result in the parcel being returned to the sender.
"We are very keen to avoid this and ask that you give this matter immediate attention," the company added. 
A statement from An Post said is it "trading fully and smoothly with almost all of the UK online retailers for whom it delivers across Ireland". 
"An Post has put in place a digital solution for all its UK retailers which simplifies the process and enables seamless despatch and immediate delivery," the statement said.
95% of An Post's UK Retailer customers have opted to use this digital system.
It said some delays are to be expected but the "majority of items" dispatched through the digital system are released for delivery straight away when they arrive into Ireland. 
Stena Lina
Meanwhile, twelve Stena Line ferries scheduled for between today and Tuesday 12 January have been cancelled, the Irish ferry operator said this morning.
The sailings, going from either Rosslare to Fishguard or Holyhead to Dublin, have been impacted by a combination of the Covid travel restrictions imposed recently, and new Brexit requirements.
This has lead to a decrease in both passenger and freight numbers, Trade Director for the Irish Sea Paul Grant said: "Stena Line is currently reviewing its sailings and schedules on Irish Sea routes as a result of Irish travel restrictions and the decline in freight volumes during the first week of Brexit. Problems in the supply chain have resulted in a significant fall off in freight volumes this week at our Holyhead and Fishguard ports. 
"Our business model is based on a freight and passenger combination, so to have the two
parts severely restricted at the same time is putting severe pressure on our ability to
maintain our normal levels of frequency on certain routes. Volumes are expected to
remain light as we move towards the weekend, consequently we will reduce some
sailings on a temporary basis.
"Capacity can be reinstated quickly as demand picks up again but in the meantime we
need to be prudent and efficient in how we manage our sailing schedules."
After 47 years as an EU member state, the UK left the bloc at 11pm on New Year's Eve, becoming a third country for trade purposes and customs declarations.
#Open journalism No news is bad news Support The Journal

Your contributions will help us continue to deliver the stories that are important to you

Support us now
New documentation and red tape is now required between EU member states and Britain, which is anticipated to cause massive delays at ports in the coming weeks.
Revenue this week urged all freight operators and drivers looking to travel to the UK or from the UK to ensure they had their PBNs ready ahead of check-in for the sailing.
A Pre-Boarding Notification (PBN) is needed before a lorry can get onto a ferry to cross the Irish Sea, as the UK is now considered a third country for trade purposes.
In a statement to TheJournal.ie, Revenue said that it's aware that trucks have been denied boarding in Holyhead, but added that "a significant number of businesses" are submitting customs declarations and pre-boarding notifications "without any issues".
It said that it was clear that many businesses "were not as prepared as they thought or significantly underestimated what was involved in being Brexit ready".
Because of this, Revenue said it has implemented "a temporary easement measures" relating to the lodging of safety and security declarations that will help business to meet their obligations and get their goods moving.
"We expected challenges such as this to arise where trade and or business didn't make the necessary advance planning arrangements that we have strongly advocated over at least the last two years.
"We made it very clear in our engagements with industry that real, permanent and immediate changes would arise. Those who are having difficulties is the outworking of that warning."
With reporting from Gráinne Ní Aodha