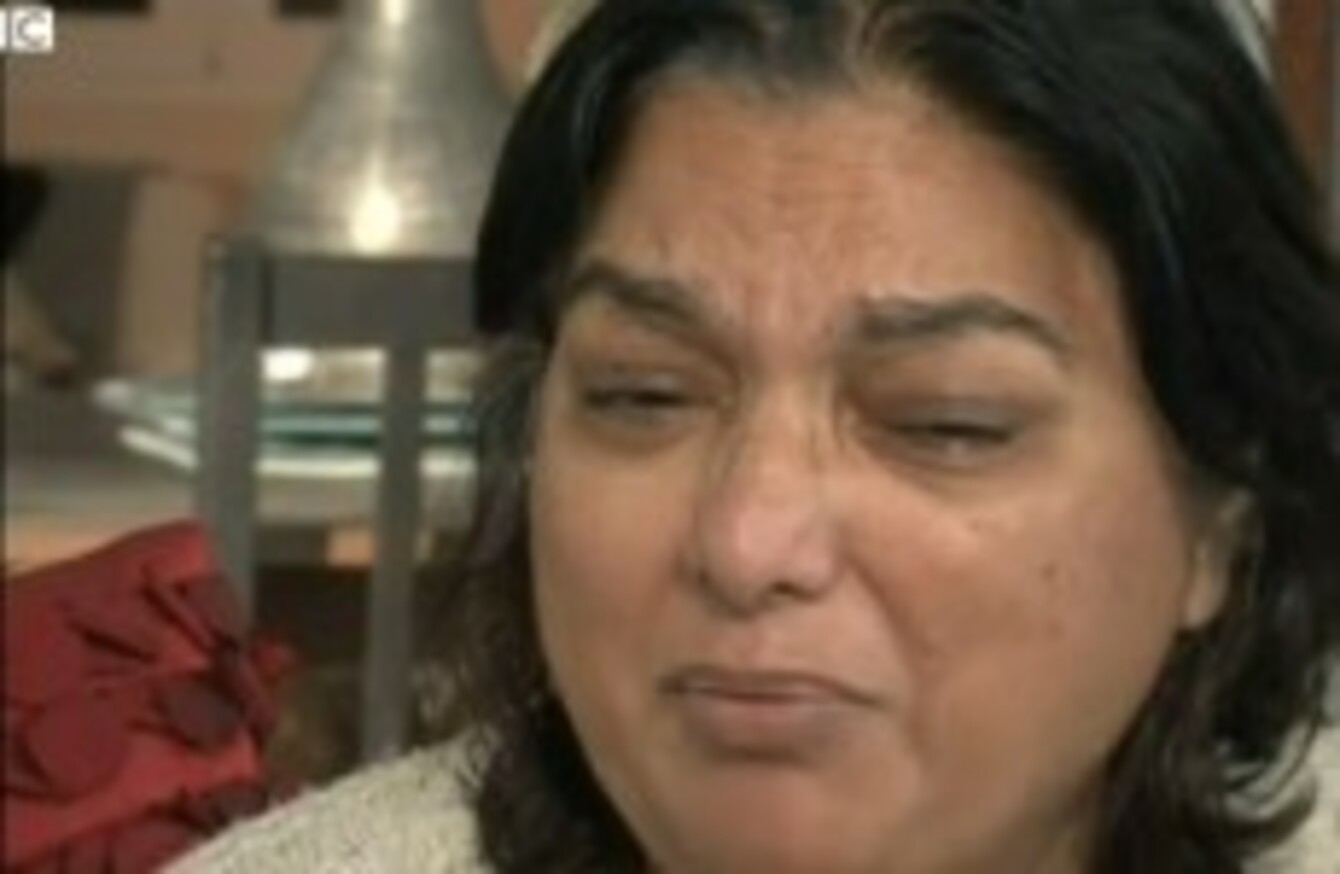 Fatima Khan
Image: BBC News
Fatima Khan
Image: BBC News
THE FAMILY OF a British doctor who died in a Syrian jail this week have spoken out against the governments – in both the UK and Syria – for failing to protect their son.
Dr Abbas Khan was due to be released today but was confirmed dead on Tuesday.
His mother, Fatima, visited a morgue in Beirut where his body had been taken by the International Red Cross.
Following the heartbreaking trip, she spoke to BBC News about his death.
"I am surprised that people cannot differentiate between a humanitarian aid worker and a terrorist," she said, while crying, overcome with grief. "It was his profession to give life, not to take life. He can't kill an ant, even."
She said he told her that he did not treat terrorists, only women and children.
His brother Afoze said the family held "a lot of anger towards a lot of people".
"My brother was failed by both his government, by the Syrians and by a lot of people who said they would help and did not. There is a lot of anger towards a lot of people. This is a catastrophic failure. Yes, we are very angry."
Earlier this week, the Foreign Office said that Dr Khan's death was "extremely suspicious", adding that he was "in effect murdered" by the Syrian authorities.
He had been arrested in November, about 48 hours after arriving in the country without a visa. Prior to that, he had worked at a refugee camp in Turkey.
Fatima Khan had travelled to Damascus as part of efforts to have him released. She also contacted the Russian and Syrian embassies.
Syria's Deputy Foreign Minister has claimed the doctor took his own life, a suggestion completely rebutted by the family.