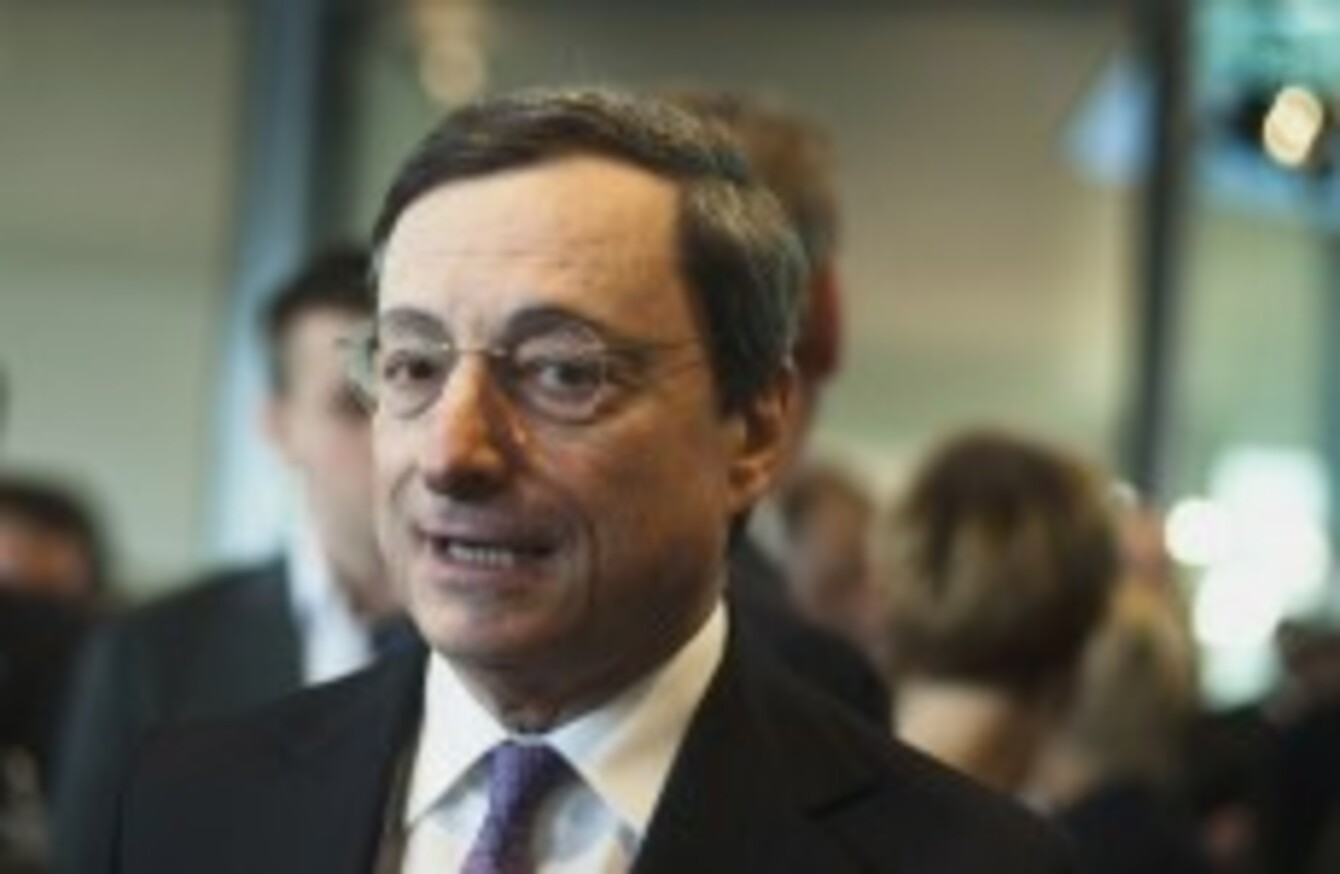 Image: Markus Schreiber/AP
Image: Markus Schreiber/AP
THE PRESIDENT of the European Central Bank has reaffirmed his expectations that Ireland meet its schedule for the annual repayment of promissory notes.
Speaking to reporters in Frankfurt, Mario Draghi said it was "of the utmost importance" that Ireland meet the commitments it had already signed up to under the terms of the promissory notes given to the Central Bank of Ireland by the former Anglo Irish Bank.
Draghi said the repayment was vital "as Ireland strives to regain market confidence – and frankly I have very few doubts [that] it will exceed".
"We expect that future repayments be met according to the schedule to which the government has committed," he said.
The Italian sidestepped questions on whether the ECB had approved the Irish government's decision to meet the 2012 repayment of the promissory notes, worth some €3.06bn, by issuing a government bond.
"We take note of this – after all, it's a completely Irish operation here, the ECB is not part of this," he said, before dodging further questions on the Irish government's efforts to restructure the overall promissory note setup.
The ECB president added that he was "fully confident" that Ireland would vote in favour of the Fiscal Compact referendum, and remarked that the Irish people and government "deserve to be praised for their efforts" in getting the government back on track.
"The Irish government and the Irish people have undergone a very, very hard and very harsh fiscal consolidation programme," Draghi admitted.
Draghi's comments came after the ECB left its main interest rates unchanged for the fourth successive month, following the monthly meeting of its governing council.
The bank said economic growth in the eurozone now appeared to have stabilised, and would undergo a moderate recovery over the course of the year, while inflation in the bloc would remain above 2 per cent for the rest of the year.