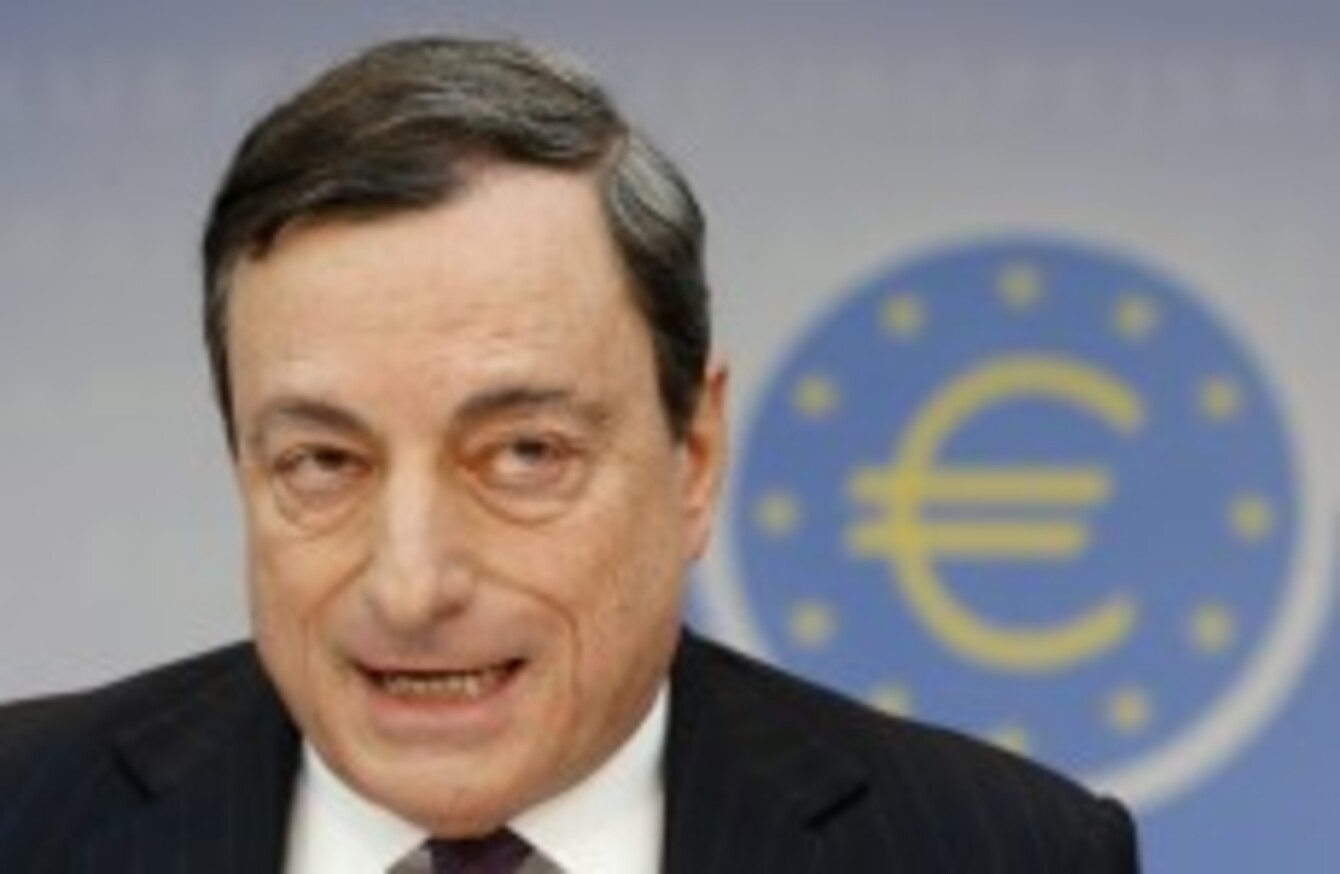 Image: Michael Probst/AP/PA Images
Image: Michael Probst/AP/PA Images
HOLDERS OF TRACKER mortgages will not receive a reduction in their payments after European Central Bank (ECB) president Mario Draghi held interest rates firm in Frankfurt today.
Roughly 400,000 Irish mortgage holders are on variable rate 'tracker' plans, the interest rate of which falls when the ECB cuts its own rates.
Following a meeting on monetary policy, Draghi said that largely positive economic news had convinced him to hold off on another rate cut for the time being.
"We saw our baseline by and large confirmed. There is a continuation of a modest recovery…the news that has come out since the last monetary policy meeting is also, I would say, by and large on the positive side."
The ECB president said, however, that he would not hesitate to level some of his big guns at current low levels of inflation if required.
We are monitoring developments on money markets closely and are ready to consider all instruments available to us. Overall, we remain firmly determined to maintain the high degree of monetary accommodation and to take further decisive action if required.
He said that ECB projections promised more inflation in the future, with the rate trending closer to the 2 per cent target by the end of 2016.
IMF warning
The decision not to drop interest rates comes despite a warning from the International Monetary Fund (IMF) that the Eurozone is teetering on the edge of a deflationary moment.
In a blog post published on Wednesday, IMF European Department chief Reza Moghadam said that very low inflation could help some savers but called for intervention to jack up inflation rates above their current level of 0.8 per cent to aid wider recovery.
Arguing that a rate cut should be considered, he wrote that low inflation: "is working to the detriment of recovery in the euro area, especially in the more fragile countries, where it is thwarting the efforts to reduce debt, regain competitiveness and tackle unemployment."
Calls for more aggressive intervention using policy instruments such as long-term refinancing operations or quantitative easing, as seen in the United States and Britain, also seem to have fallen on deaf ears.