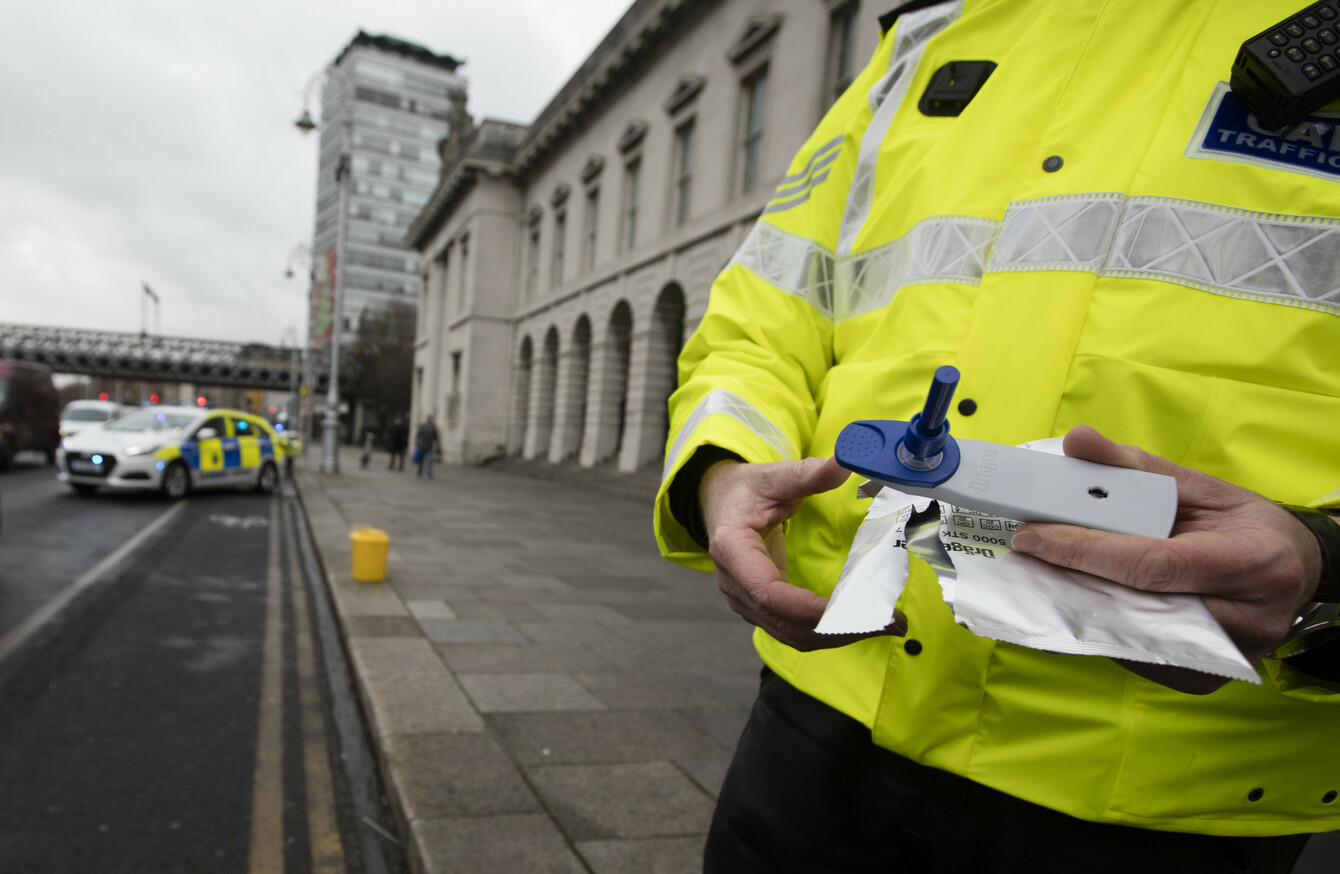 Image: Eamonn Farrell/RollingNews.ie
Image: Eamonn Farrell/RollingNews.ie
THE HEAD OF the Road Safety Authority (RSA) has hit out at "disgraceful and self-serving" rural TDs over proposed drink-driving legislation.
The comments by Liz O'Donnell come as a bill which would introduce mandatory driving bans for first-time offenders is before the Dáil.
Currently, anyone with a full licence caught driving with an alcohol level between 50mg and 80mg is liable to three penalty points on their licence and a €200 fine.
However, the bill will see an automatic disqualification for drivers on their first offence of driving while over the permitted 50mg of alcohol per 100ml of blood.
A number of rural TDs have opposed the bill, saying it would damage rural areas. Earlier this week Kerry TD Danny Healy told the Dáil "a pint and a half of beer never made anyone drunk".
"These TDs are dominating the discussion on the Road Traffic Amendment Bill 2017 which is currently at report stage in the Dail. What should have been a straight forward passage of the Bill at this stage has descended into farce and filibuster.
Clearly unhappy with this behaviour a number of other deputies raised 'on points of order' the extensive filibustering by these deputies which is clearly designed to delay the passage of this bill. It is also having a knock-on effect in delaying all other important government legislation.
"This is an unprecedented situation and the delaying tactics being employed by these Deputies is putting at risk the introduction of important measures to save lives on the road. Quite simply it's costing lives.
These deputies are showing utter contempt for Road Safety and are not reflecting the views of the vast majority of the people of rural Ireland. It must be heartbreaking and offensive to the bereaved families left to rebuild what is left of their devastated lives.
"I would call on these deputies to desist from these irresponsible and selfish tactics impeding the passage of the Bill. The bill should have been across the line weeks ago and already saving lives as it will undoubtedly do."
Healy Rae said today on RTÉ's Morning Ireland that he stood over his comments. Mattie McGrath, speaking on the same show, called O'Donnell's comments "a cheap shot".
O'Donnell says that the RSA estimates that "seven to eight" fatalities could be avoided by changing the law. She called Healy Rae's contention "rubbish".