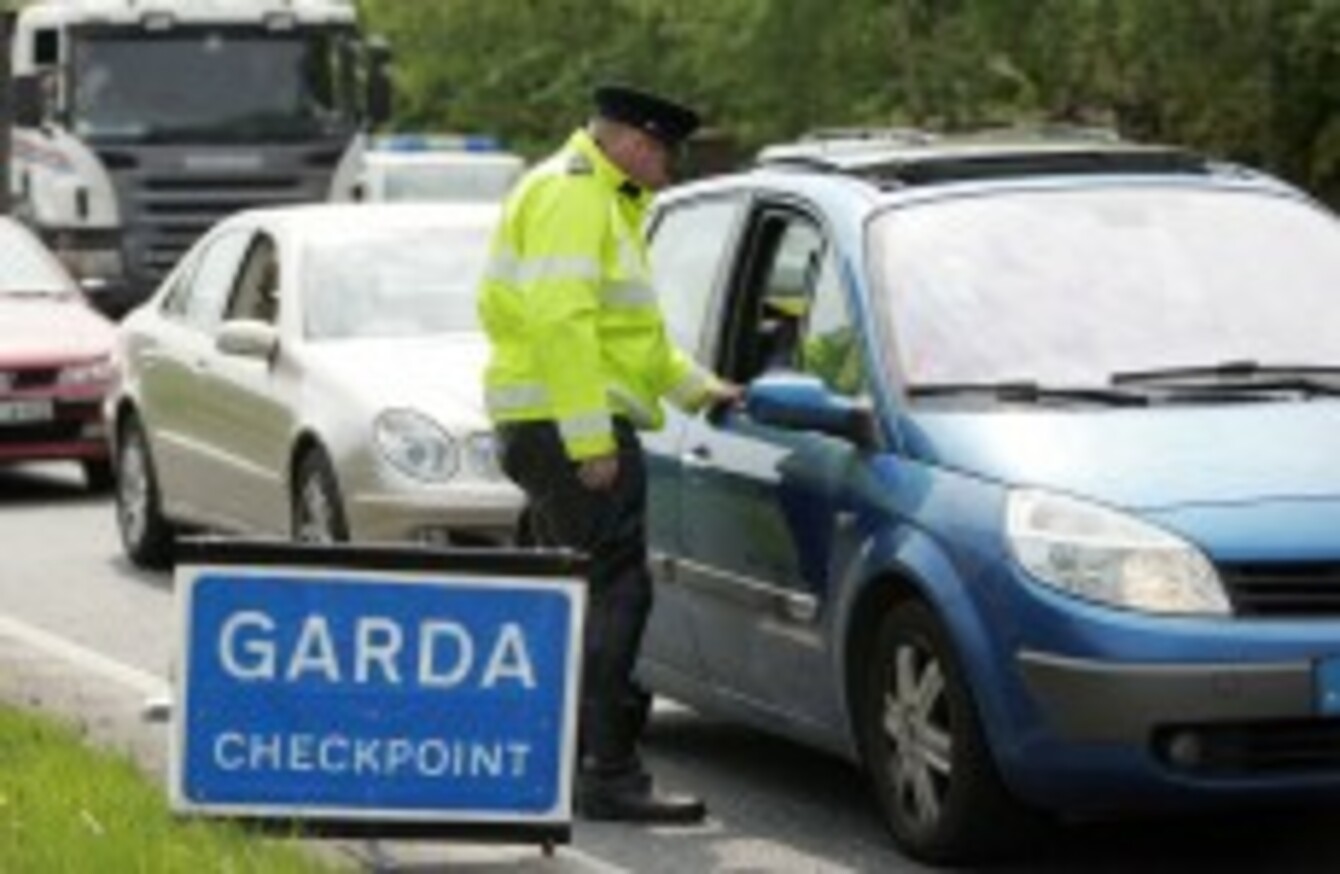 Image: Photocall Ireland
Image: Photocall Ireland
DRINK DRIVING OFFENCES have plummeted by more than 50% in the last five years, according to a report published this afternoon.
In 2013, there were 11,329 drink-driving offences brought before the District Court, it was revealed today in the Courts Service Annual Report.
This represents a 10% fall since last year, when there were 12,636 cases, a 38% decrease since 2011, which saw 18,169 such offences, and a remarkable drop of 54% since 2009, when there were 24,467.
Of the drink driving offences dealt with by the District Court in the last 12 months, 39% (4,376) resulted in disqualifications from driving, and 35% (3,975) ended in a fine being issued.
It appears that behavioural changes, rather than a lack of law enforcement, explain the huge fall in cases of drink driving.
Speaking to TheJournal.ie this afternoon, a Garda spokesman pointed out that while there were some 56,000 MAT (mandatory alcohol testing) checkpoints on Irish roads in 2008, that number had risen to 78,290 by 2013.
There has also been a significant cultural change in Ireland.As compared to previous years, many young people now wouldn't dream of drink driving, or even getting into a car with a driver who has been drinking.
The Garda Síochána Annual Report for this year also points to the role of public education in discouraging drink driving.
It highlights the introduction of a weekly Garda/Road Safety Authority (RSA) radio advert which tells listeners the previous seven days' fatality count, as well as the number of penalty points issued and drink driving arrests made.
Despite the 10% drop in drink driving offences since last year, the Garda spokesman was quick to point out that the news is less positive when it comes to fatalities.
There have been 107 deaths on Irish roads so far in 2014, three more than at the same date last year.
To read the Courts Service Annual Report 2013 in full, scroll down.
http://cdn.thejournal.ie/media/2014/07/courts-service-annual-report-2013-2.pdf