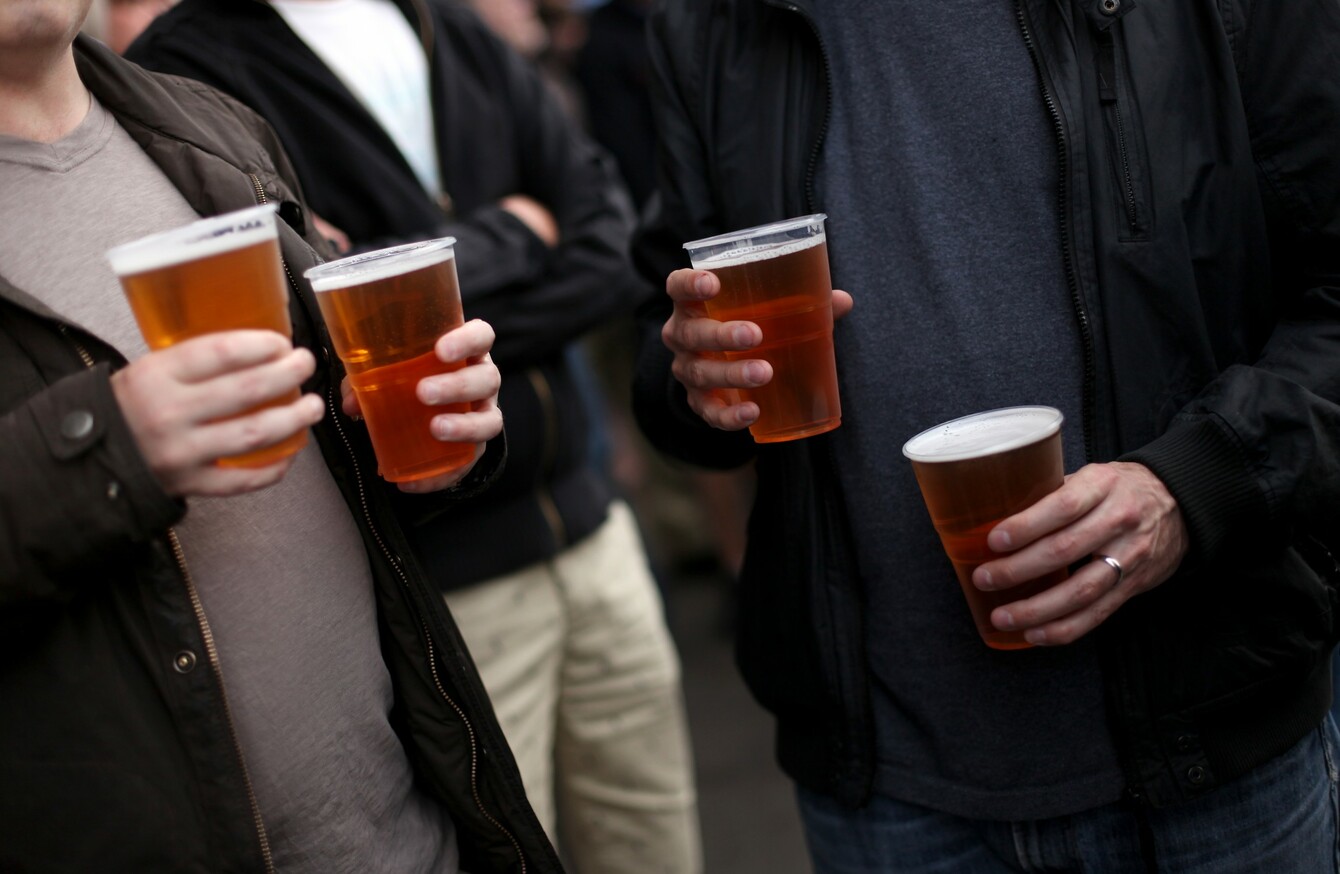 File
Image: EMPICS Sport
File
Image: EMPICS Sport
ALMOST HALF OF Irish people think drinking to excess is "no big deal".
A Behaviour and Attitudes survey on behalf of industry-funded group Drinkaware has revealed the attitudes Irish people have towards drinking.
The research shows a gap between people's intentions to drink less and their actions. While some people revealed their wish to drink less often, others feel their drinking habits don't have any negative effects and revealed they do not take binge or excessive drinking seriously.
1,000 Irish adults aged 18 and over were interviewed as part of the research, which revealed attitudes towards excessive drinking and risky behaviour around alcohol.
It showed:
73% say drinking to excess is just a part of Irish culture
46% believe drinking to excess is 'no big deal'
27% believe drink driving is 'less of an issue' in recent years (contrary to RSA and An Garda Síochána research highlighting alcohol as a factor in 38% of collisions)
However, many are now beginning to see the health implications of alcohol misuse.
69% of Irish adults are more aware of how excessive drinking affects their health and well-being
46% have made small positive changes to their drinking habits recently
33% of people want to drink less often
When asked what might help people to cut down, 82% of respondents agreed that alcohol education helps to encourage people to reduce their alcohol consumption.
Dr Liam Twomey, Chief Medical Officer of Drinkaware said:
"While this report shows that many people understand the impacts of alcohol and their health, it does highlight worrying behaviours and attitudes among many people around excessive drinking.
"As a GP, I regularly see people in my surgery who recognise the health implications of alcohol in theory, but find it very hard to put that understanding into practice. I often see this disconnect between what people intend to do and want to do, and what they end up doing on a night out."