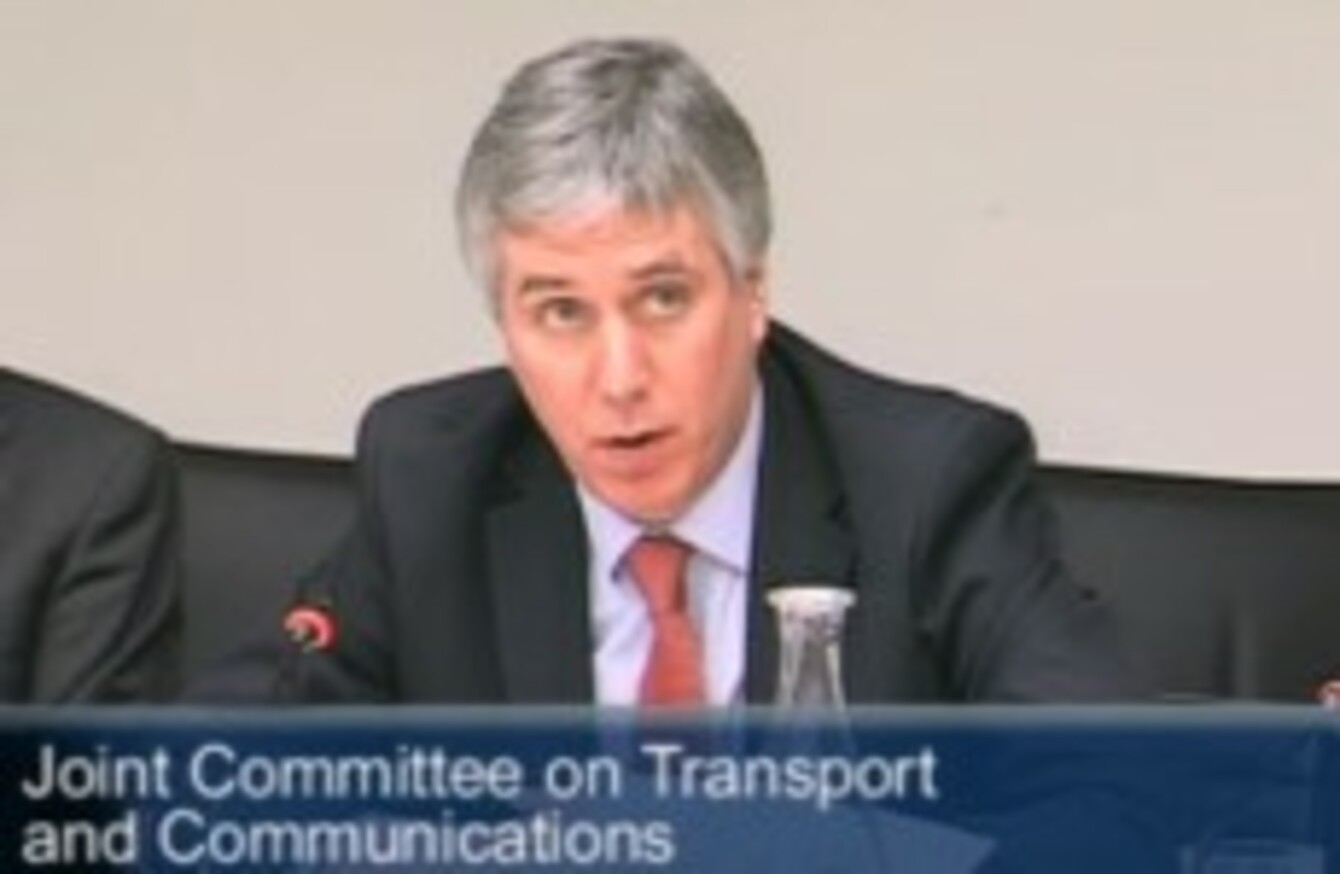 The chief executive of the FAI, John Delaney, believes that sponsorship is more important than ever for funding.
The chief executive of the FAI, John Delaney, believes that sponsorship is more important than ever for funding.
THE HEADS OF three of Ireland's best known sporting organisations have said that the removal of alcohol sponsorship events would have a devastating impact on their funding and futures.
The chief executives of the IRFU, the FAI, and the GAA were speaking before the Joint Committee on Transport and Communications about the implications of possible legislation which would ban alcohol sponsorship.
IRFU chief Philip Browne said that sports helped people to maintain healthy lifestyles, and said that there was no empirical evidence that alcohol misuse had dropped in countries that had implemented similar bans.
Saying that the IRFU were happy to help address the issue with government, he said that legislation would "simply satisfy a perceived, yet unproven, correlation between it [sponsorship] and alcohol misuse".
In addition to the impact that it would have on funding, as well as the IRFU's bid to host the 2023 Rugby World Cup, Browne said that finding another sponsor would prove difficult:
There is no sponsorship white knight out there waiting in the wings to fill the chasm.
FAI chief executive John Delaney echoed this belief, saying that "sponsorship is much harder to come by than some would have you believe" and that Diageo already takes a "very responsible approach" to its sponsorship of sporting events.
With current state funding of the FAI standing at €2.8 million, the FAI chief said that the figure represented just 17 per cent of the organisations operating income. This, he said, made sponsorship more important than ever before.
While accepting that there were "issues around the misuse of alcohol", Páraic Duffy said that the GAA relied on sponsorship for 33 per cent of its funding, and that they already had a "clear and proactive" approach in place to combat this, such as the ASAP programme.
Believing that the removal of sponsorship by alcohol companies would "increase financial pressures on sporting bodies and their clubs", Duffy said that there should be a renewed focus on educating people instead, in addition to making it more difficult for young people to access alcohol.
Today's committee meeting came just over after a year after a government-sponsored panel concluded that the drinks industry should be barred from sponsoring sporting events.