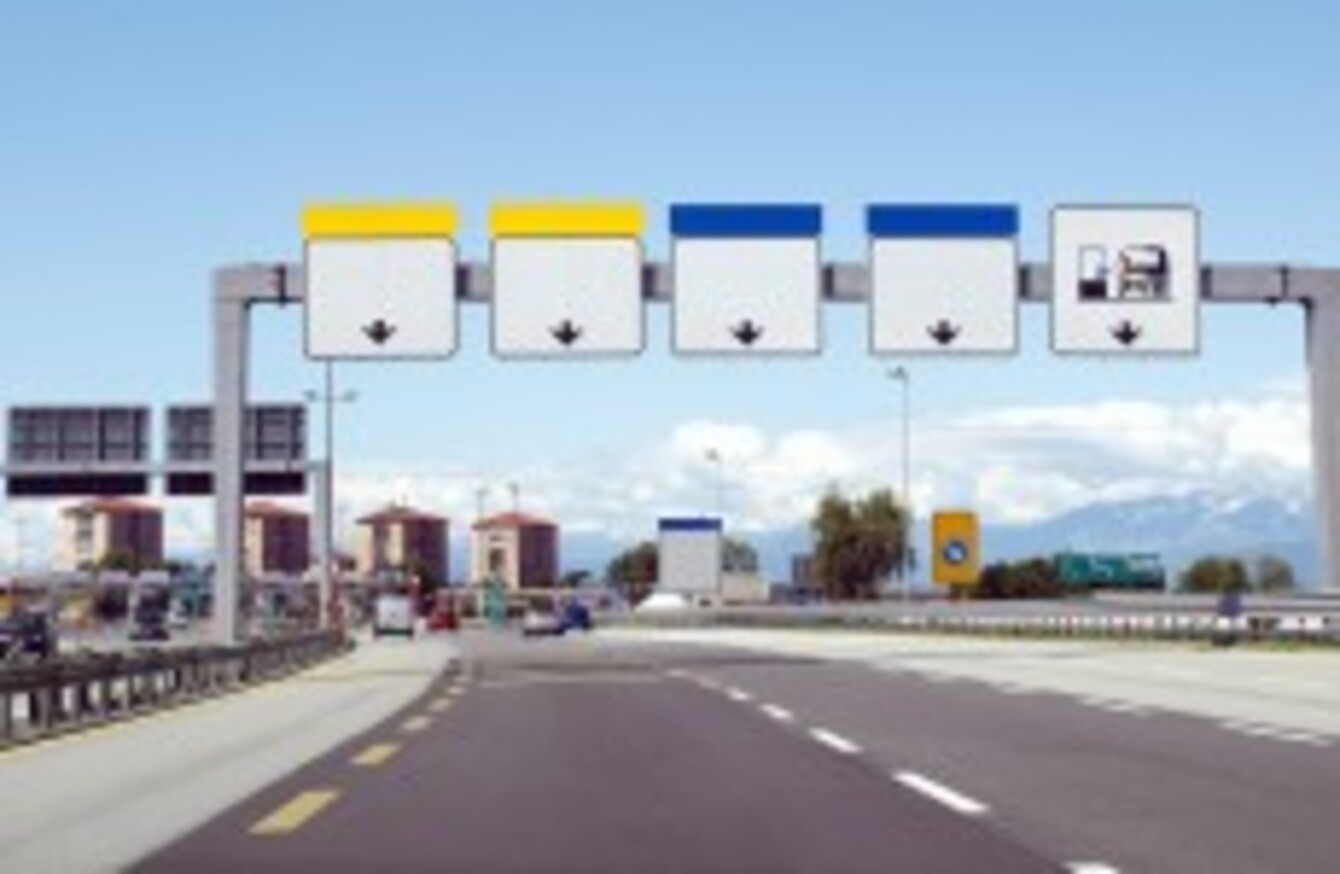 Image: Shutterstock/Claudio Divizia
Image: Shutterstock/Claudio Divizia
ONE DRIVER OWES the State €155,000 in unpaid tolls on the M50.
The driver passed through the toll gate more than 1,000 times last year without paying.
Tolling booths on the road were removed in 2008 and replaced by the 'e-flow' system which allows motorists to pre-pay for their journeys.
However, the system also makes it easier for drivers to pass through without paying.
In total the RSA has brought legal proceedings against 40,000 road users since the introduction of the 'e-flow' system.
One action available to the RSA is passing judgements from civil cases onto sheriffs in different regions. Sheriffs, which are not present in all parts of the country, then have the ability to seize a person's car.
The RSA has done this 2,700 times in the past seven years, and in 50 cases it has resulted in cars actually being seized.
The body also has the ability to take criminal proceedings against individuals, and has done this in 110 cases.
Speaking the TheJournal.ie, a spokesperson from the RSA said that the scheme had been "reasonably successful" by international standards, with 96% compliance. 

The RSA is working with agencies "at home and abroad" to further deal with the issue, with many offenders in Ireland being non-nationals.