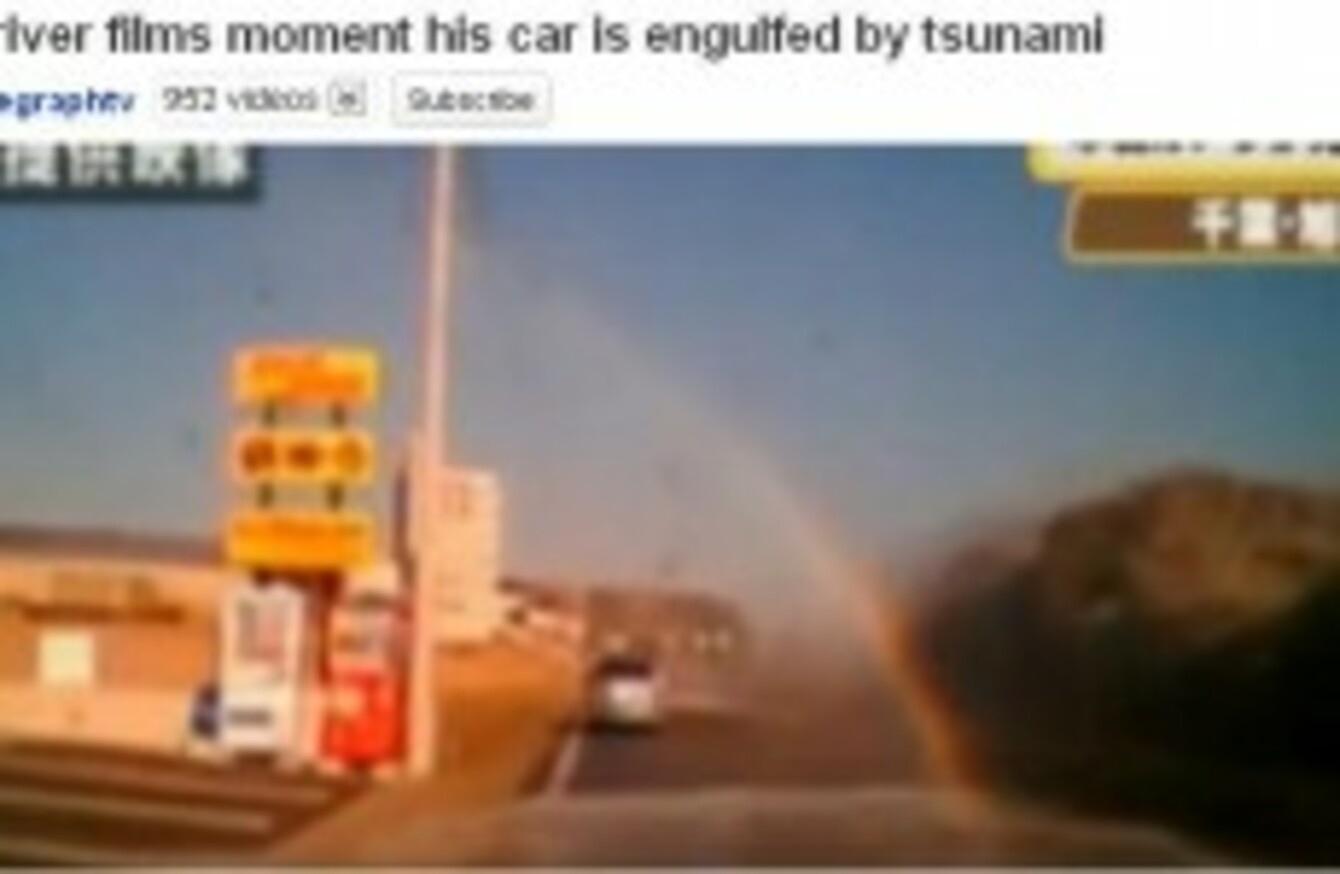 Screengrab courtesy of YouTube and the Daily Telegraph
Screengrab courtesy of YouTube and the Daily Telegraph
A DRIVER IN Japan recorded the moment his car was dramatically engulfed by the tsunami that devastated the Japanese coast ten days ago.
The World Bank has suggested that Japan may need five years to rebuild after the March 11 catastrophes, which caused up to €165 billion worth of damage, and killed more than 18,400.
The driver of this vehicle – who told local media he had no choice but to keep going when he saw the wave – is one of the few who had a miraculous escape.
Water came up and the car was floating in the water. I was panicked, the water was probably two metres high. If I came out of the car I thought I would be caught in the water as well so I thought I would wait until it had come down