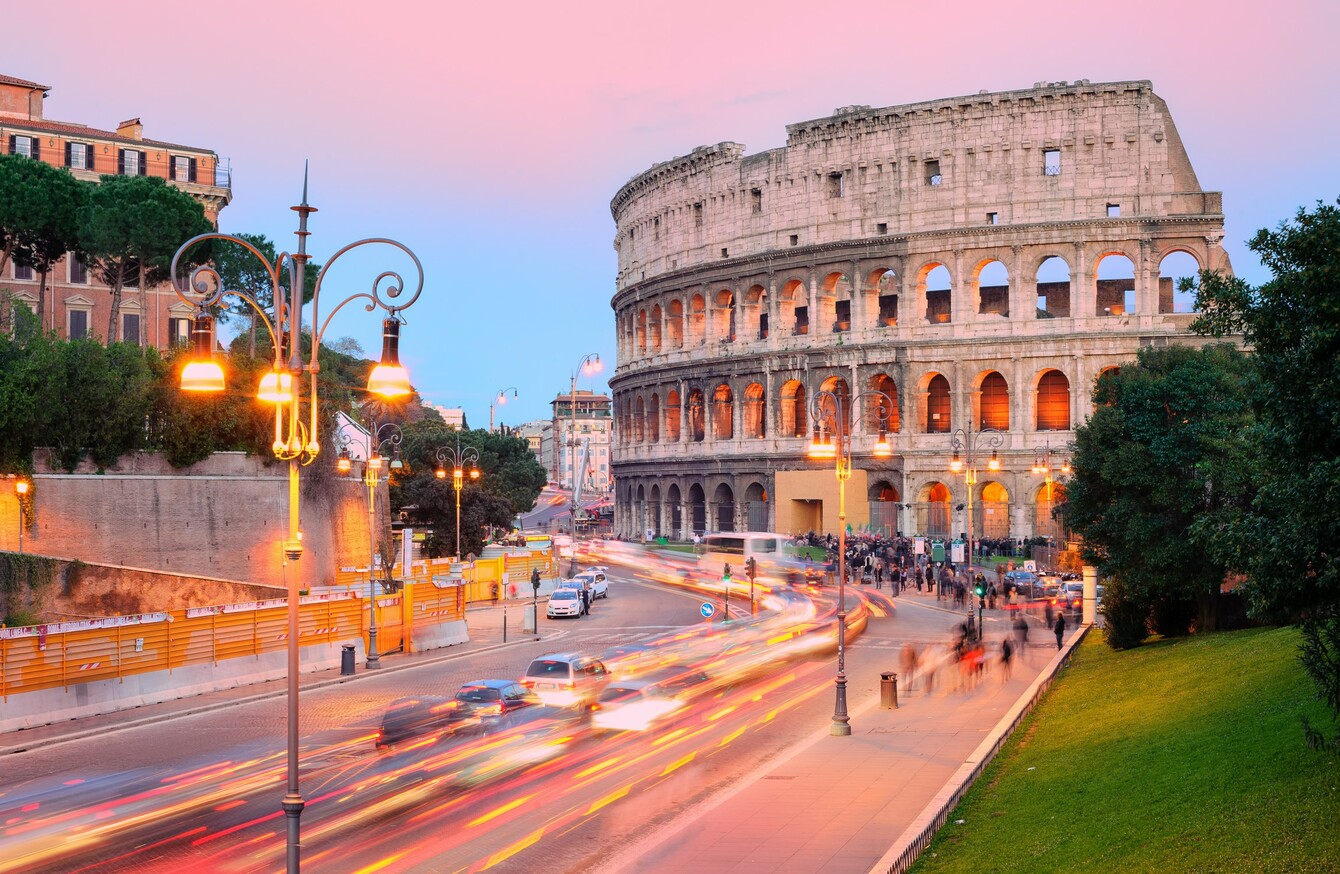 Image: Shutterstock/Boris Stroujko
Image: Shutterstock/Boris Stroujko
DRIVING THROUGH EUROPE can be a great way to see the sights and get off the beaten track. However, there are some rules and laws that are particular to each country and knowing these before you set off can save you a lot of trouble and money.
Whether you take your own car or rent one over there, each option has its perks and downsides.
Driving your own car can offer a sense of security and familiarity and is a lot less hassle than getting a rental; however, driving a right-hand-drive on the right side of the road can prove tricky, especially if you don't have any passengers.
Toll booths can be an almighty pain to negotiate if you don't have an electronic pass and overtaking can be dangerous as your blind spots are massively increased. However, you can purchase clip-on mirrors for your vehicle that will help increase visibility.
If you do take your own car, make sure your adjust your headlights so that they don't dazzle other road users. You may be able to adjust your car's lights using a switch in the car but if not you can just buy headlight adjuster discs to put over the lights.
Check your insurance policy to see what cover you can expect in Europe and look at taking out some breakdown assistance cover.
Renting a left-hand-drive car may make for an easier journey when driving on the right side of the road but make sure you know what is and isn't included in your rental agreement. Some rental companies do not include any congestion charges or tolls so you will be liable to pay those, and many of these have to be paid in advance or else you risk a hefty fine. So don't get caught out. Plan your route in advance and know what tolls and charges you have to pay.
There are some guidelines that can be applied to most countries, for example, drink driving laws are very tough and fines are large. In Ireland the Blood Alcohol Content (BAC) limit is 0.5, however, in Cyprus, Estonia, Lithuania, Poland, and Sweden the limit is lower.
There is a zero tolerance policy in the Czech Republic, Hungary, Romania and Slovakia. So know your limit or better yet, don't drink and drive. Check out the various limits here.
Most countries require you to carry your licence and insurance documents with you at all time. The minimum insurance cover is third-party.
Although the minimum driving age in Ireland, Gibraltar, Hungary, Iceland and the UK is 17, for most other European countries the minimum driving age is 18 years old. When planning your trip make sure all those who intend to drive meet the minimum requirements and check the requirements for rental cars as costly surcharges can be applied to drivers under 25 years old.
Under EU law, seat belts must be used in all vehicles.
Taking the kids with you? Make sure you have the proper child seats and restraints. Children over 1.35m can use an adult seat belt, however, those under 1.35m must use equipment appropriate to their size and weight. It is now against the law to use a rear-facing child seat on the front passenger seat – unless the airbag has been deactivated.
Most countries require you to carry some sort of emergency kit in your vehicle. At a minimum, a high-vis vest for each occupant is required and a warning triangle, however, some countries require you to carry spare bulbs, a fire extinguisher and a first aid kit.
Your rental company may supply these, but why leave it to chance? You can buy European road safety kits from garages, car specialists and online.
Remember to overtake on the left-hand side and enter and navigate roundabouts anti-clockwise.
Drive defensively and try to match your style to that of the locals, even if this is a scary idea…
If you think traffic in Dublin is bad, wait till you get to Athens, London, or Rome. Avoid city centre driving if you can and avoid it completely at rush hour – unless you like extreme sports, in which case try to tackle the Boulevard Peripherique ring road, one of the busiest roads in Europe or the mental Arc de Triomphe roundabout in Paris. Bon chance!
Know your route before to go and check for any car-free zones, as many European city centres and towns have a ban on vehicles or are limited traffic zones including, Amsterdam, Athens, Budapest, Malaga, Munich, Rome, Stockholm and Vienna.
And of course, each country has unique laws and customs:
Cyprus
Drinking and eating while driving is against the law.
Denmark
It is a requirement that drivers look underneath their vehicle to check that there is no body hidden underneath before driving off.
France
It is against the law to use sat-nav systems that alert you to speed cameras and you are required to carry two, unused and in date breathalysers. You can buy these in most garages in France for a euro or two.
Germany
It is illegal to stop on and run out of fuel on the autobahn. So fill up before you go.
Greece
Smoking while driving is illegal.
Italy
It is illegal to park facing into the opposite direction of the traffic.
Norway
Winter tyres are mandatory between November and April.
Portugal
It is illegal to carry bicycles on the back of a passenger car.
Romania
You can get on-the-spot fines for driving an excessively dirty car.
Russia
It is illegal to pick up hitchhikers.
Spain
You can get fined for wearing flip-flops while driving.
Sweden
You must have your headlights on at all times, even in summer, when it never gets dark.
Switzerland
If you wear glasses for driving you must carry a spare pair in your vehicle.
Got all of those? Bon voyage!