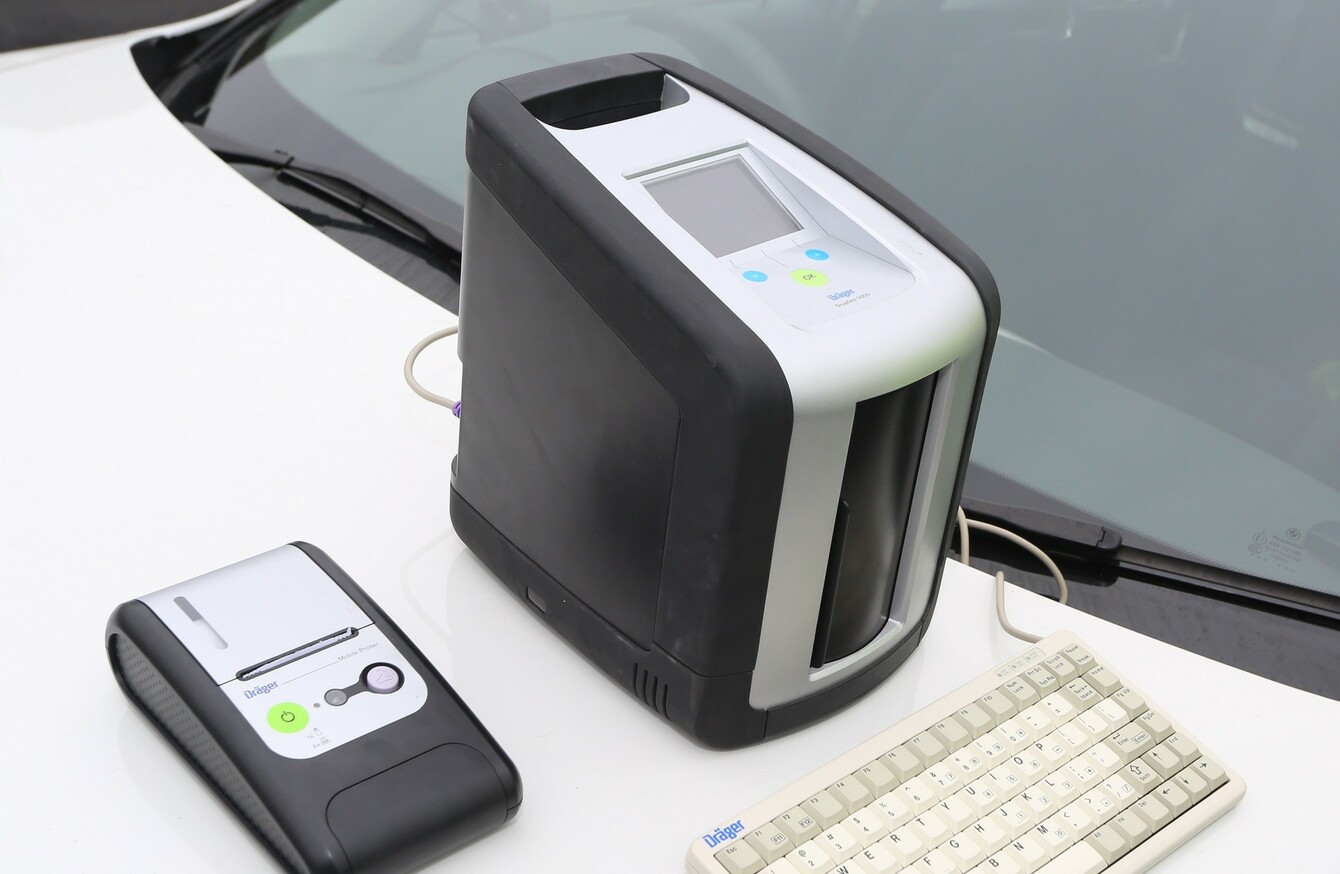 THIS MACHINE IS what will tell gardaí if a driver has been taking drugs.
It was announced earlier this year that gardaí would be able to test motorists' saliva on the roadside by the end of this year.
The Medical Bureau of Road Safety began a tender to find which device to use – and extensive testing was to take place on these machines.
Now the decision has been made, with manufacturer Dräger winning the contract to supply the Medical Bureau of Road Safety with its drug testing device for use by An Garda Síochána.
However, as the legislation governing this new drug testing has not yet been enacted, these machines won't be rolled out until the new laws are in place. Gardaí do test for drug use at checkpoints, a garda spokesperson pointed out.
They use Roadside Impairment Testing, which includes five impairment tests: testing the pupils for dilation; tests which measure balance and body positioning; a walking test; standing on one leg for a count of eight; and the finger-to-nose test.
The DrugTest 5000 will be used by gardaí at the roadside, where it will test for up to four of the most commonly abused substances.
The company said the equipment has been designed for "real time usage", meaning that saliva samples can be analysed immediately for precise results on the spot.
If a driver fails the roadside test, gardaí will be able to arrest them on suspicion of driving under the influence of drugs and they will need to provide a blood or urine sample at the station.
Mark Burrup, Dräger's drug and alcohol specialist for Europe North region, said that Dräger has extensive experience working with police forces around the world.
Up to 500 individual measurements can be stored on the Dräger DrugTest 5000 at any one time.
Also this year, Dräger's DrugTest 5000 became one of the only pieces of equipment to be UK type approved for the testing of cocaine and cannabis at the roadside.