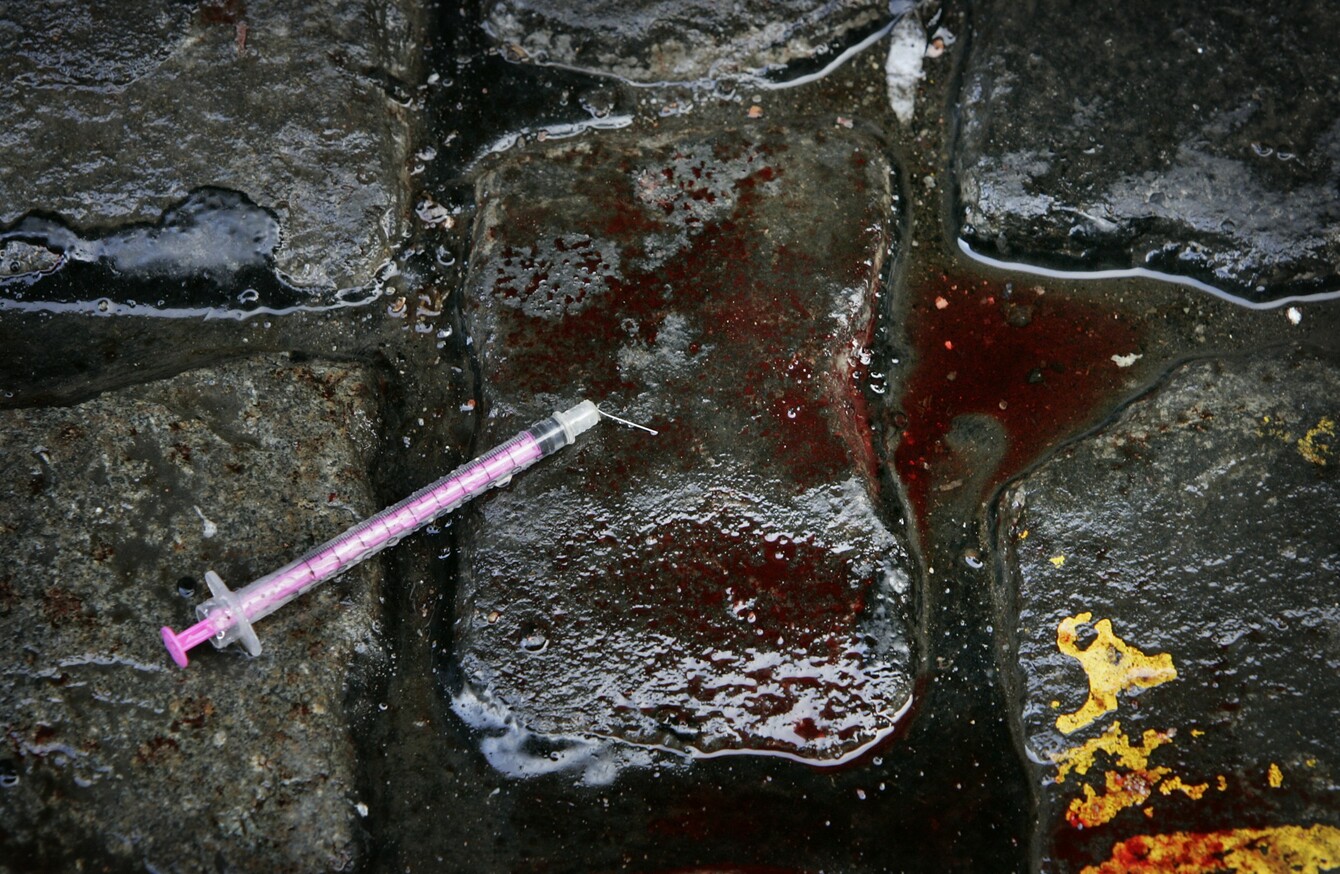 Image: Mark Stedman/Photocall Ireland
Image: Mark Stedman/Photocall Ireland
THE NEW GOVERNMENT has pledged to press ahead with plans for supervised drug injection centres. The Fine Gael-led minority administration will also support a health-led rather than criminal justice approach to drugs, it was confirmed today in the new Programme for Government.
There were concerns among campaigners that plans for the injection rooms, which were championed by former drugs minister Aodhán Ó Ríordáin, could be set aside by the new government.
And speaking to TheJournal.ie after losing his seat in the general election, the former Labour TD said he had "no idea" what would happen to the plan he had set in train.
The Fine Gael-Labour cabinet last year approved amendments to the Misuse of Drugs Bill which allow for the establishment of supervised injection centres, but the legislation has not yet been introduced in the Dáil or Seanad.
Ó Ríordáin had warned that any new health minister could take the provision out of the bill if there was "political pressure" or the issue proved to be "too thorny".
However today's programme for government document confirmed the issue was still being pursued. It included the following points, in the area of drug policy:
Completing work and commencing implementation of a new National Drugs Strategy within 12 months
We will support a health-led rather than criminal justice approach to drugs use including legislating for injection rooms
'Serious and complex problem' 
Tony Duffin of the Ana Liffey Drug Project, who has been leading the campaign for injection centres, welcomed the development this evening – and said there was also strong evidence to support a health-led approach to drugs.
"Needless to say, Ireland has a very serious and complex drugs problem," Duffin said.
We need to accept that we can't solve the problem of drugs in society – rather we can better manage the situation to reduce the problem and improve the situation for all.
Duffin also called for "brave ministerial leadership to continue on the path of progressive drug policy," adding:
To do that, Ireland needs a Minister of State who is solely focused on the drugs issue.
Looking to Portugal 
Both Ó Ríordáin and a cross-party Oireachtas committee have citing the 'Portuguese Model' as a possible way forward.
In a report published late last year, the committee 'strongly recommended' that the possession of small amounts of drugs be decriminalised, and that possession be dealt with by way of a civil response rather than under the criminal justice system.
While it is still an offence in Portugal to possess illegal drugs, it is now treated as a civil or administrative matter in cases where a person is found with a quantity of up to 10 days' supply for personal use.
Drug overdose deaths in Portugal are the second-lowest in the European Union. Among Portuguese adults, there are three drug overdose deaths for every one million citizens.
The EU average is 17.3 per million.
It's expected the first planned injection centre will be in the centre of Dublin.