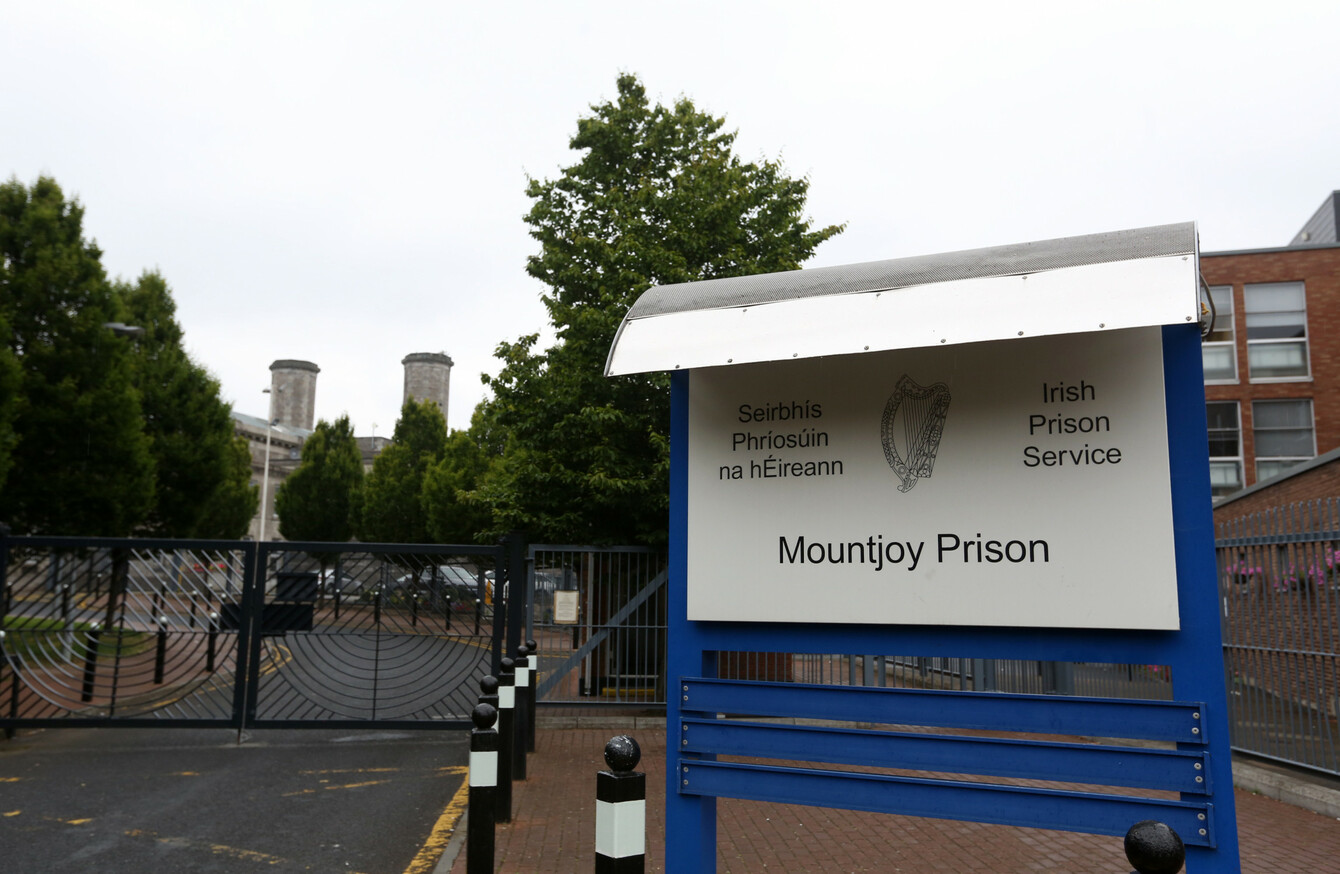 Image: Sam Boal via Rolling News
Image: Sam Boal via Rolling News
THE VOLUME OF drugs, weapons and other contraband discovered in prisons soared last year.
There were 1,018 drug seizures in prisons during 2017 – an average of almost three a day – representing a 42% increase on the 715 seizures that were recorded in 2016.
The number of weapons that were seized last year also increased by 28% to 557, while the number of contraband mobile phones confiscated by prison officers spiked by 35% to 872 during the same period.
The substantial increase in seizures occurred despite the Irish Prison Service (IPS) spending more than €313,000 on systems and equipment designed to tackle smuggling and access to contraband in jails.
These systems included the installation of nets over prison exercise yards in response to a number of known attempts to smuggle drugs into jails by throwing them over walls or by flying them in using drones.
In June 2014, a quadcopter drone worth around €2,000 crash-landed in the yard of Wheatfield Prison while carrying drugs intended for inmates. Last August, a similar operation was foiled when gardaí found a drone outside the walls of the same prison.
Apart from the installation of netting, the IPS declined to provide details of anti-contraband systems and equipment purchased in the past three years, citing security reasons.
However, records released under the Freedom of Information Act reveal that a total of €312,989 was spent on such items, excluding VAT, delivery costs and money spent on related staff training.
Last year, more than one-third of all drug seizures in Irish jails occurred at Mountjoy Prison (373). The next-highest haul was from inmates at Wheatfield Prison, where 183 seizures were recorded. There were 13 seizures at the Dóchas Centre, which accommodates female prisoners.
Mountjoy also accounted for more than a third of all mobile phone seizures in 2017 (334), but only 19% of weapons seizures (56). The institution with the highest numbers of weapons recovered last year was Wheatfield (174), followed by Midlands Prison in Portlaoise (105).
"The prevention of access to contraband in prisons remains a high priority for the IPS," said a spokesperson.
"In 2008, the IPS established a dedicated team of officers who have sole responsibility for preventing the flow of contraband into prisons.
"The Operational Support Group operates the security-screening areas that are now located at the point of entry of all closed prisons. They also operate the canine unit and the Operational Support Unit, which conducts regular searches and gather intelligence in relation to the smuggling of contraband," he added.
"In addition to the establishment of the OSG, the installation of nets over exercise yards, enhanced CCTV monitoring, stricter control of visits, and the use of targeted and random cell searches on a daily basis have reduced the availability of contraband.
"The introduction of passive and active drug-detection dogs and the installation of airport-style security scanners and x-ray machines has also helped efforts to tackle the problem."