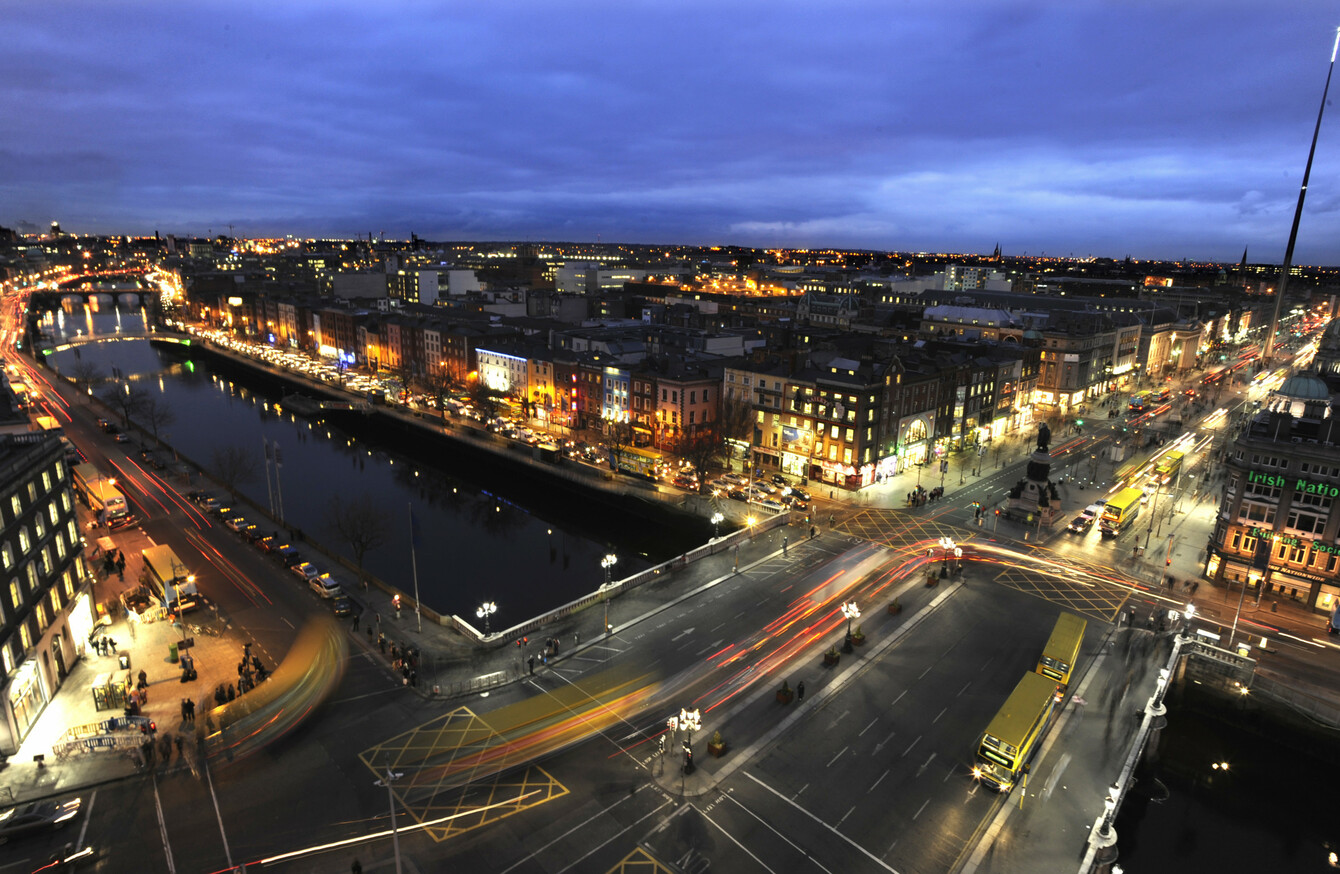 Image: Photo: Sasko Lazarov/RollingNews.ie
Image: Photo: Sasko Lazarov/RollingNews.ie
"NEXT WEEK IS decision time."
In Dublin's Drug Treatment Court, there are two golden rules – don't pick up any new charges and show up to all of your appointments. It's two strikes and you're out – back to the district court to face their criminal charges.
Participants in this programme are referred into it because they are dependent on a drug, and after they have pleaded guilty or been found guilty of a non-violent crime that was at least partially motivated by their addiction.
The person or their solicitor can ask the judge in the criminal court to refer them to the programme and put their charges on hold. TheJournal.ie spent a day in this court on Green Street in Dublin's city centre last month.
In this sitting, Judge Ann Ryan reprimanded the first man to appear before her for failing to show up for drug screening – a requirement of the programme to track progress.
You should be able to give results, that's the honesty part of it all – do you understand honesty? Next week is decision time.
The second man on the list was new to the programme and also had not provided a screen.
He told the judge he thought it wouldn't "be clean".
"I understand where you're coming from but if you wait until everything is clean we aren't able to do our job and assist you to do that, we need the screen one way or the other," she explained.
The programme, which was established in 2001, consists of 3 phases, bronze, silver and gold (at this level participants must be completely drug-free).  At bronze level, participants must attend court every week so the judge can check in with them.
There they are given feedback and points by the presiding judge as well by the programme's team, made up of representatives from the HSE's addiction services, the Probation Service, the education and training board, the gardaí and the courts service.
To gain points and move from bronze all the way up to gold, participants must have clear drug screens and attend education or training classes and appointments with their counsellors and probation officers. There are also health and fitness, addiction awareness and meditation classes participants can attend.
A woman who appeared before the judge was told she had been doing "very good work at school".
"First class engagement," the judge said.
"I love it, I love getting up in the morning and having something to do instead of getting up and just sitting on the sofa," the woman told Judge Ryan.
She said she had started a computer course, which Ryan said would open up a lot of opportunities for her. She got five points for making a good start at school and left with an overall score of +10.
The judge joked with another woman whose next appearance was to be on her birthday.
"Well we'll make you a happy birthday cake. And in the meantime, do your best."
'Slipping and sliding'
There were a number of new participants, appearing in the court for the first time.
Each time the judge went through the two most important rules – they could not pick up any new charges and if they could not make an appointment, they would have to make contact to let the person know.
Missing two appointments would likely land them back in the District Court to face their original charges.
For one man who did not show up for court, a bench warrant was issued.
"It seems this is not really the appropriate place for him," the judge told his legal counsel.
After lunch a participant who had been in the programme for a number of months admitted he had been "slipping and sliding". He had missed a counselling session the previous week.
"The last time you were in court you had a minus 10 for being dishonest because you didn't tell us about the screen that was dirty," Judge Ryan told him.
I understand people can relapse, but you have to be honest with us. Honesty is one of the most important things here, you know that, and if you slip you should tell us.
"I'm not worried about your points, you're on 222, so get back on track now," she added.
"I will get back on track this week," he replied.
'Chaotic lifestyles'
So far this year, 1125 people have been referred to the programme – 608 were found to be unsuitable. A further 370 were discharged. On 14 May there were 47 active participants and a further 26 were being assessed.
69 participants had graduated at gold status by May this year and five graduated at silver level. A large number of participants each year do not reach full graduation.
Hilda McDermott, Drug Court Coordinator, told TheJournal.ie that there are a number of reasons for this, including failure to progress within allotted time-frames, failure to attend or engage, continuing drug use behaviour and picking up new charges.
"We are working with very unstable clients often, particularly in the assessment and phase 1, bronze phase. They are often poly [multiple] drug using, as well as dealing with other difficult issues like poor health and homelessness," she said.
"They are often unused to having to attend appointments, and may have chaotic lifestyles. While initially they are often poor at attending for appointments, this usually improves as they stabilise."
Recovery from addiction can also be extremely difficulty for participants who do not have access to stable accommodation.
Expansion
The average annual cost to justice agencies has been reported to be in the order of €170,000 with expenditure by the HSE of the order of €65,000 and a further €390,000 incurred by the City of Dublin Education and Training Board. Each of these agencies has to fund its contribution to programme from their own central budget.
The Courts Service hopes to be able to expand the programme into other areas of the country, but it would require significant funding and success would depend on the resolution of wider issues like access to housing.
Although a large number of participants do not achieve full graduation, many succeed in other areas of the programme by achieving Fetac certificates, obtaining employment, no longer committing offences and reconnecting with their families.
One man, for example, who appeared before Judge Ryan last month asked her to send his case back to the District Court as he had fulltime employment and therefore could no longer manage to attend his appointments or court appearances during the week.
"The unique role of the education programme is that we take the participant where they are at in their recovery and support them through from instability to stability in their recovery," McDermott said.
"The teaching staff are experienced in working with participants in addiction."
Some went on to work in addiction recovery, health and fitness, construction, animal grooming, tattoo artistry and catering. And one participant continued on through college and qualified as an accredited teacher on the programme's staff.