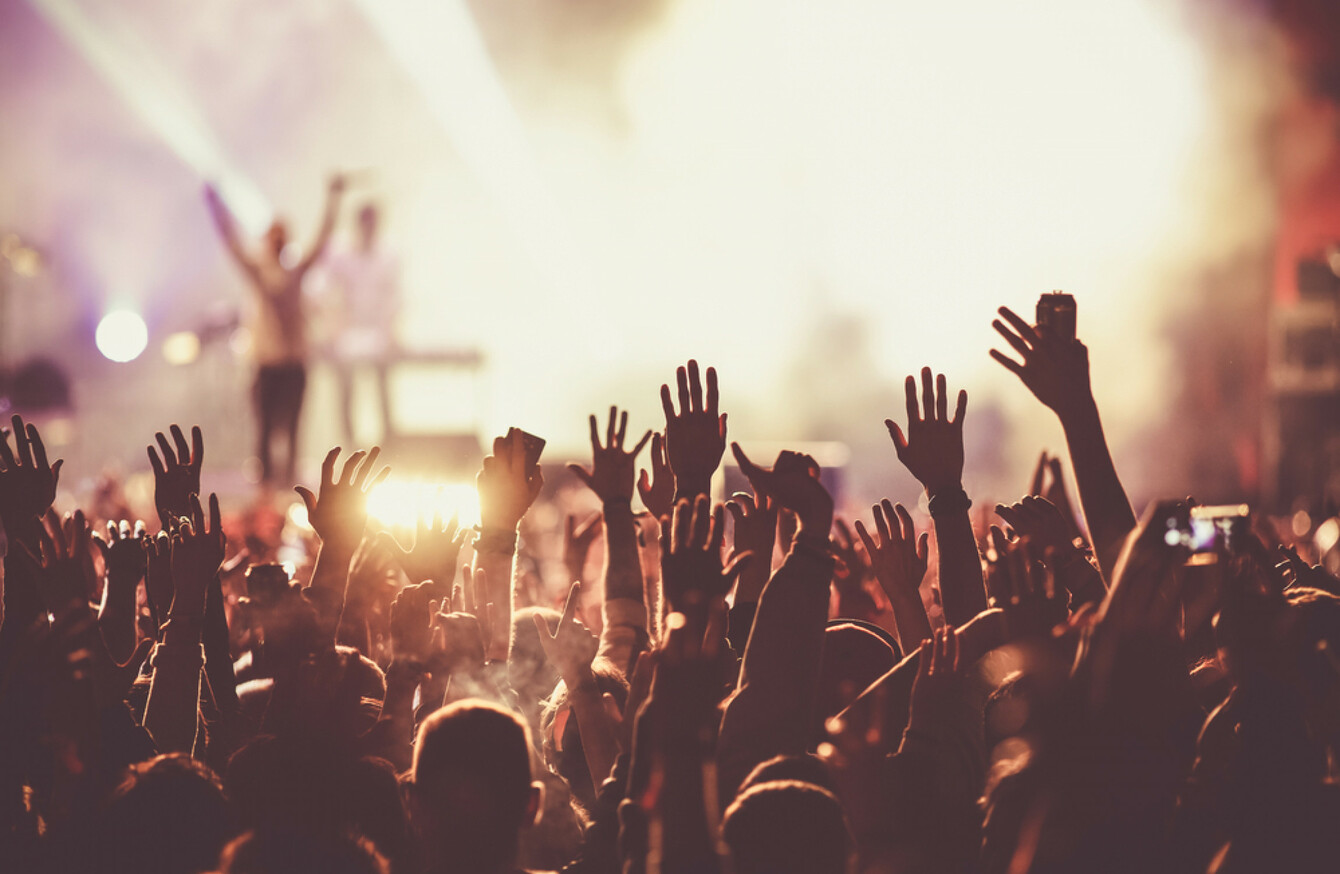 Image: melis via Shutterstock
Image: melis via Shutterstock
THE HSE HAS issued advice for Irish festivalgoers following the deaths of two young people at a UK festival last week.
It is warning young people to think about their health and avoid using drugs if they experience mental or physical health problems.
The BBC reported on Sunday that two people died after falling ill at a festival in Hampshire, England.
People are being asked to look after themselves and look out for their friends during the festival season.
"We are aware that there have been deaths and hospitalisations at festivals in the UK recently associated with the use of illicit drugs. We are also aware that there are high dose batches of ecstasy or MDMA in circulation,"  Dr Eamon Keenan, HSE Clinical Lead for Addiction Services said.
"With this in mind as the festival season begins, we want to make people aware of our harm reduction information around drugs. Harm reduction benefits people who use drugs, their families and the community."
Dr Keenan also issued the following advice:
Stay with your friends and do not leave anybody who is intoxicated on their own.
If you are at a festival and you or a friend needs medical help, don't be afraid to contact the welfare and emergency services.
Always make sure when you arrive at a festival that you know where the medical tent is located.
Avoid trying drugs or new types of drugs for the first time at festivals.
Tony Duffin, CEO of Ana Liffey Drug Project, added: "Using illicit or unknown drugs always carries risks, and it is safer not to use drugs at all. Recent tragic deaths in the UK highlight this all too clearly.
"We know that it is safest not to use ecstasy or MDMA, but we also know that over the summer some festival-goers will choose to use such drugs. We want everyone who goes to a festival this summer to come home safely.
If you do choose to use drugs – inform yourself first. Harm reduction works, it could save your life or the life of a friend.
In relation to the use of ecstasy and MDMA, the HSE said that it is always safer not to use them, but if someone chooses to do so, to follow the below advice:
Test dose a new batch – begin with a low dose 1/4 pill.
Wait at least two hours before using any more.
Some pills are cut with other drugs that take effect more slowly.
When buying drugs, always know your source.
Mixing drugs and alcohol can increase the risk of unwanted side effects.
Stay with trusted friends.
Stay well hydrated by drinking water and remember to eat properly.
MDMA can make people sexually aroused – always use a condom.
Chewing gum can help jaw cramps.
Wait two weeks between sessions.
Public consultation
The government has launched a public consultation into the possession of illegal drugs for personal use.
#Open journalism No news is bad news Support The Journal

Your contributions will help us continue to deliver the stories that are important to you

Support us now
The public is being asked its views on how effective current laws are and what alternatives could be considered.
Currently, it is an offence to carry any amount of a banned substance, and people who are caught can face prison sentences depending on the amount and if they have offended before.
The government's current drug strategy aims to move towards a more health and care-based approach to users. A working group was set up in November and will report back within the year.
People are being asked to fill out a questionnaire on their views on the matter, while a series of Town Hall meetings have been arranged by the Ana Liffey Drug Project.
More information on safe drug use can be found at www.drugs.ie or by calling the HSE Drug Helpline on 1800 459 459.