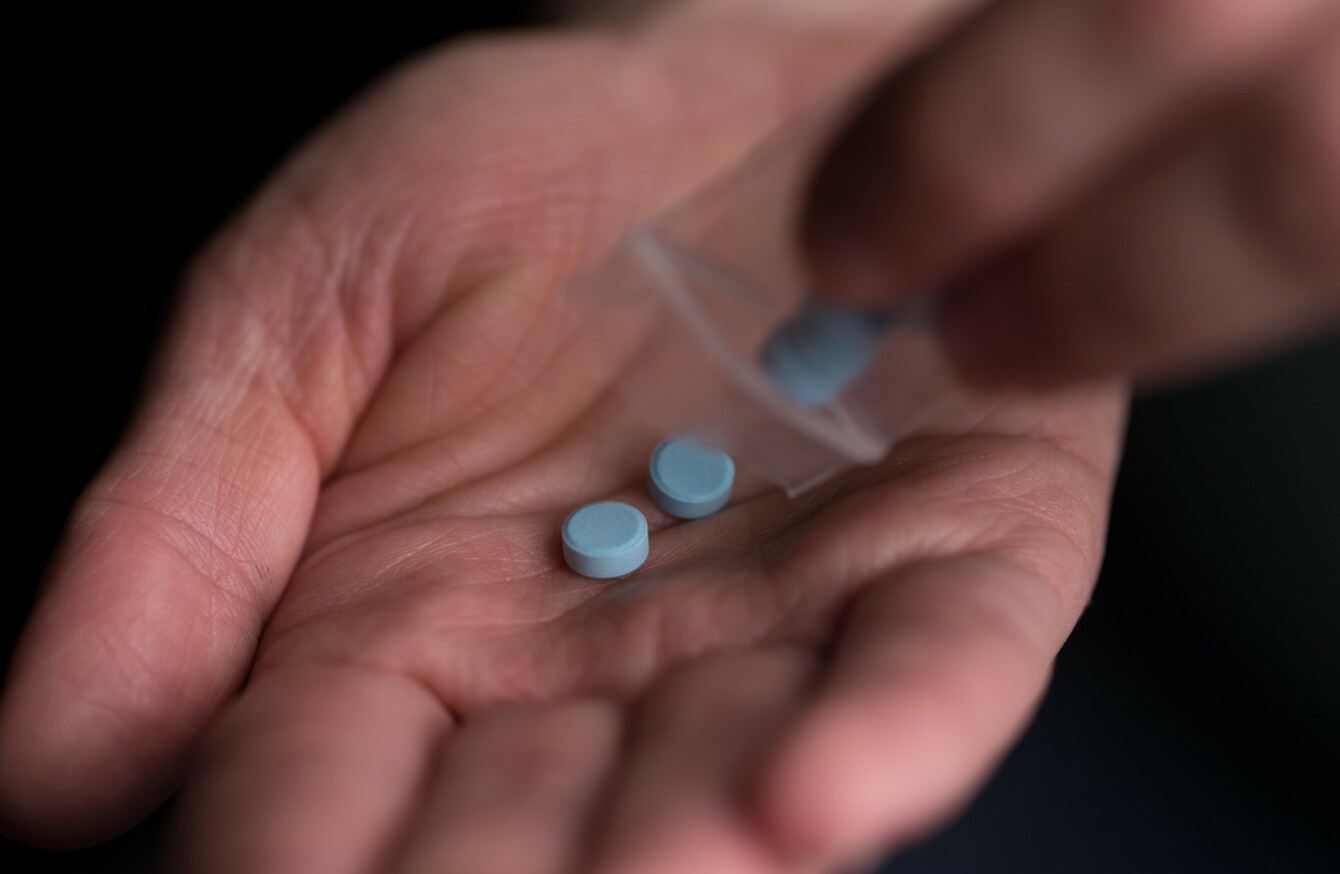 Image: Shutterstock/RCH Photography
Image: Shutterstock/RCH Photography
POSSESSION OF SMALL amounts of illegal drugs for personal use should be treated as a health problem, rather than a criminal issue, according to the Irish Pharmacy Union, which represents over two thousand pharmacists in Ireland.
The latest national drugs strategy is currently being drafted.
Catherine Byrne, the drugs minister, said last month that she believed in "a health-led and person-centred approach to the drug problem", as she introduced legislation backing a supervised drug injecting centre to the Seanad.
IPU President Daragh Connolly told his organisation's national conference in Croke Park yesterday that addressing the drug problem in Ireland "is a balancing act between preventing illicit use of drugs and associated health problems and ensuring access to treatment for those addicted to drugs".
"The World Health Organisation has acknowledged that people with drug disorders deserve the same level of care as patients with any other health condition," he said.
Health services need to be able to identify drug use and drug use disorders at an early stage and provide prevention, treatment and harm reduction interventions.
Connolly, a community pharmacist in Dungarvan, Co Waterford, said that, for people who are not yet dependent on drugs, efforts should focus on preventing dependence and reducing the harm associated with drug use.
For people suffering from drug dependence, health systems have to provide access to comprehensive treatment, including psychosocial support, pharmacotherapy and the prevention and management of associated health problems such as HIV, tuberculosis, viral hepatitis, mental health disorders and drug overdose.
Source: TheJournal.ie/YouTube
The idea of decriminalising drugs – once considered taboo – has been gaining support in recent years.
It was also backed by Aodhán Ó Ríordáin, Byrne's predecessor as drugs minister, who wrote in an op-ed for this website last month that when a Labour Party colleague proposed a motion to legalise cannabis fifteen years ago "he was almost lynched" and said the progress showed "where the drug debate has moved to in Ireland and indeed internationally".
"It is essential to stress that  decriminalisation does not mean legalisation," Ó Ríordáin wrote.
"It doesn't mean that drugs that are currently illegal would become legal.
It means that those who use them wouldn't automatically be given a criminal charge. We would decriminalise the person, not the drugs.
Back in 2015 an Oireachtas committee set up to look at possible changes to drug laws strongly recommended that the possession of small amounts should be decriminalised.
#Open journalism No news is bad news Support The Journal

Your contributions will help us continue to deliver the stories that are important to you

Support us now
The committee argued that there were number of benefits to the decriminalisation including easing the burden on gardaí and the courts system. The targeting of drug dealers would continue and in fact should be escalated, the cross-party panel said.
Pharmacists 
The IPU President also welcomed the legislation governing supervised injecting facilities, at the organisation's conference.
The new laws, which would set up a pilot centre staffed by medical professionals, would enhance the dignity and wellbeing of people who inject drugs and reduce the level of drug injection and drug-related litter in public places, Connolly said.
Pharmacists should be at the vanguard of this changing approach.
We already provide opiate substitution using methadone; we provide needle exchange services in areas of need; we provide a crucial point of contact with healthcare for those whose problems have made them outsiders in our society. We want to do more.
Byrne, the drugs minister, confirmed in an answer to a parliamentary question last week that the steering committee tasked with overseeing the new National Drugs Strategy was expected to present its report to her shortly.
"It is envisaged that the new Strategy will be based on a health-led approach to the drug problem and build on progress achieved under previous drug strategies," she said.