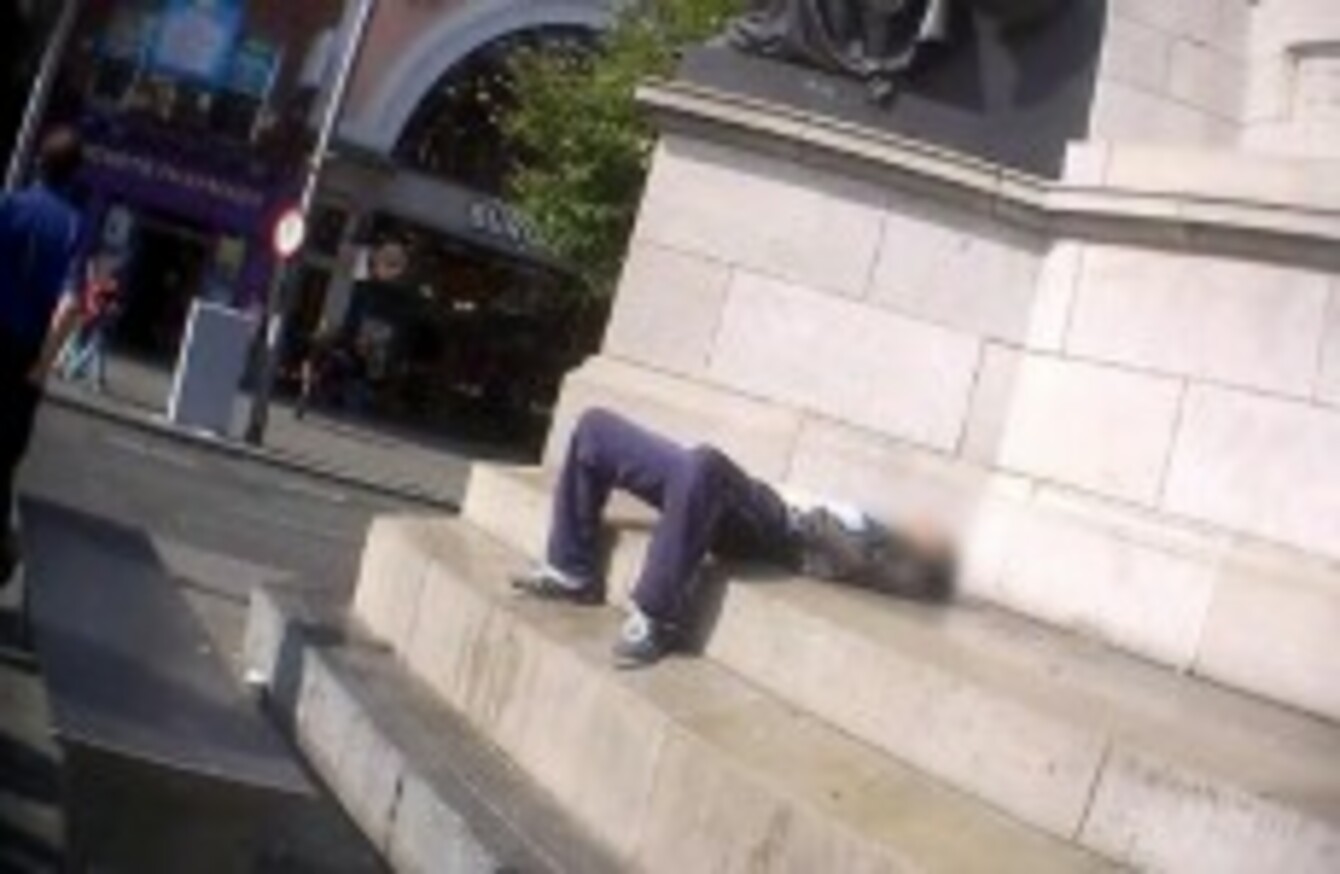 Image: RTÉ
Image: RTÉ
THE DIRECTOR OF the Ana Liffey Drug Project has rejected suggestions that the drug problem in Dublin's city centre has gotten worse, saying rather that it has moved and changed, as is the nature of the illegal drugs industry.
A report featured in last night's RTÉ Prime Time suggested the scale of drug-taking and anti-social behaviour in the city during the day time has increased. Garda detection numbers for sale and possession of drugs are up significantly but Ana Liffey's Tony Duffin told TheJournal.ie that this does not necessarily mean things are worse now.
"For me anyway, from our experience, I wouldn't agree that things have gotten worse – I think things have changed," he said. "The street drug market has shifted around. The guards have clamped down on it in the inner city and so you've got this notion of dispersal. The [Prime Time] report had owners from two businesses on the Southside who have been affected by this because now it's more visible in other areas."
Drug trends themselves have changed too in the city, as Duffin explained a recent surge in people injecting drugs that were sold as crystal meth and are in fact different forms of stimulants and hallucinogenics.
"People's behaviour on those can be quite challenging," he said. "And then you've got the proactive policing of the drugs market at street level which moves things around. It's very fluid, it's a black market so it response to what's happening and we need to try to respond to that."
Though Duffin conceded there can sometimes be little empathy for the plight of addicts, he stressed that the best solution for this problem lies in helping these people to be safe and to eventually overcome their dependence on drugs or alcohol.
There's a need for the central government to invest in treatment and rehabilitation for people. That treatment should be person-centred and accessible. But we need a joined approach, we at Ana Liffey work with gardaí and that needs to happen across the board – a joint up approach.
Like others working in this area, he said injection centres would be a considerable resource, as well as residential crisis stabilsation units.
"We want to make sure people are safe while using drugs and, while doing that, constantly look to treat and rehabilitate them so they can stabilise, become drugs free and live a safer, healthier life," he added.